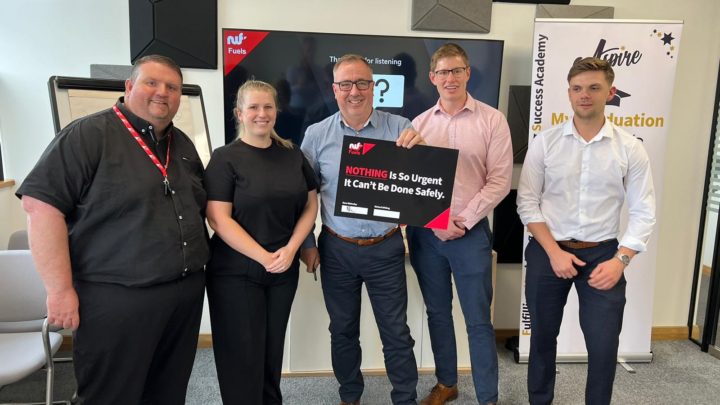 Luke Armitage, who recently joined NWF Fuels as operations director, finds himself tasked with delivering a cultural shift in the company's own approach and chats here with Margaret Major, managing editor of Fuel Oil News about the exciting new strategy that has been built by the company's own workforce.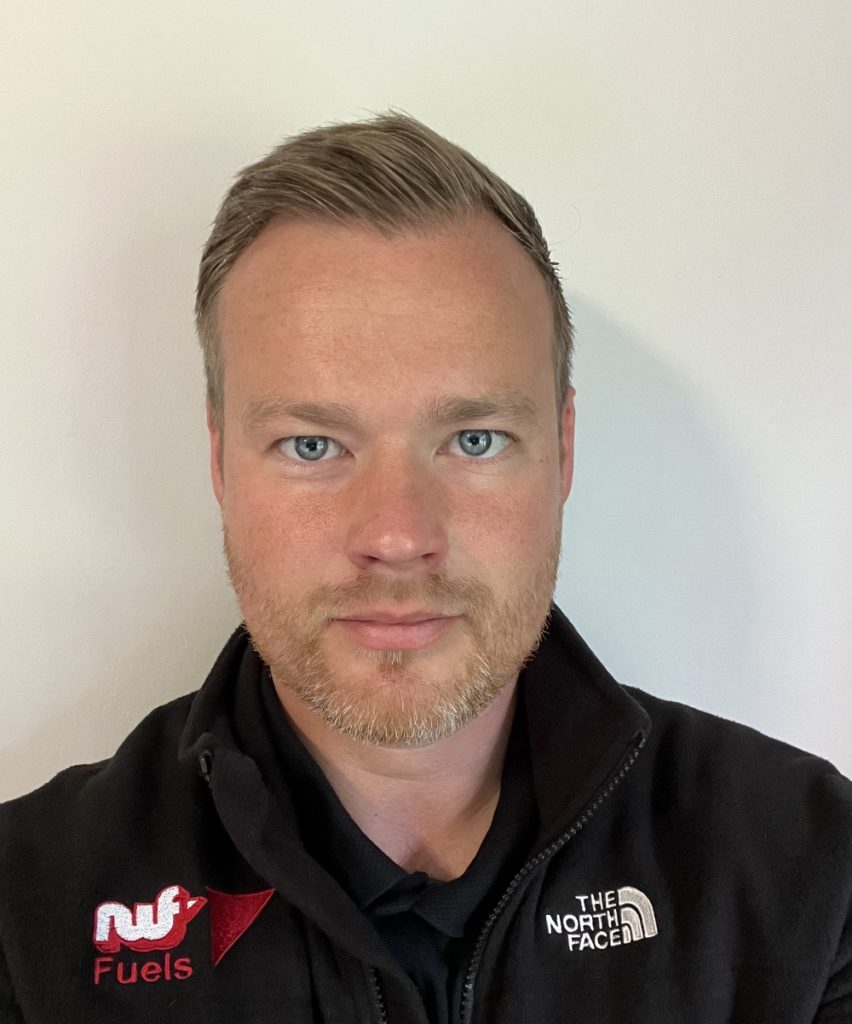 Having joined NWF in late May, Luke had only been in the business for around seven weeks when we spoke, so began by explaining how he arrived there.
From the beginning.
My working life began at Royal Mail where I started as an apprentice postman many, many moons ago and stayed for 13 years.
I worked my way up through a first line manager role, initially in the warehouse, then in the transport area, eventually taking a senior transport manager role. It was all really good experience.
The opportunity came to move to Wincanton, where I joined as national operations manager and had my first experience of fuel logistics.
I was there for 3 and a half years and ended up running the Valero and P66 planning centre, before being promoted again to also run all of our fuels contracts – Avanti Gas, P66, Valero and our own internal fuels company – Energy Link.
After a few years, a further promotion within Wincanton saw me move into the public service sector, working for HMRC – another completely different experience.
A fantastic opportunity.
At NWF Fuels the team all work together, which makes it a fantastic opportunity to help shape the business as we move forward.
As Dave (Dave Walmsley, MD) shared with you in his interview ('In Conversation' FON June issue) we are focused on acquiring and growing so it's a fantastic time to get on board.
You seem to be someone who sees something you can do that will make a difference to a business so you do it and end up climbing the career ladder almost by default – because you can change things.
Exactly that! I'm always very open and honest that I'm not looking to get into a certain role or follow a certain career trajectory. I'm hungry to make a difference. I like to push myself and get my teeth into something and then see what happens after that.
I guess that's why, just seven weeks in you're already delivering a new key strategy. How has this come about?
In my role with NWF I have a couple of key focus areas.
Firstly, we already have many depots across the country and, as we continue to expand, it is important that we are as efficient as possible but retain our depot-based principle – the local supplier in the local area.
The second focus for me is around health and safety and ensuring that it is embedded into our culture. As a fuel distributor we are already very health and safety conscious so the new strategy we are delivering is about it being at the forefront of everyone's mind and that everyone is part of delivering 'best-in-class' health and safety.
As with any workplace there are standards and processes in place that everyone is aware that we need to follow. As a company, we want to take it up a level. We care about our people, who do a phenomenal job, and we want to make sure that they can do that in the safest possible way.
To achieve this, we've created a new safety charter and the great thing about it is that this has been driven from the ground up. It has come from the teams at the depots and the office and isn't something being imposed.
The safety charter itself was created just prior to my arrival – my role is to implement that strategy.
How did the charter come about?
I need to highlight Sian, Adam and Dominic from our depots and John, a regional ops manager, who were all involved in our apprenticeship scheme – Aspire.
As part of the Aspire programme, they had to deliver an endpoint assessment on their own choice of subject, and they chose health and safety. They visited other depots to speak with drivers and depot staff as well as head office, to get a complete picture.
The picture that emerged was that we needed to reinvigorate our approach to these important messages and think differently.
Safety is our number one priority both for our teams and for the customers we deliver to and the Aspire team captured this perfectly in their safety charter with a fantastic new approach. It is why I've embraced the strategy and I'm excited about delivering it.
What does the charter change and how are you planning on implementing it?
There is a really powerful strapline – ACTIONS – and the most powerful thing is that it has all come from the teams – those out in the field who know what the day-to-day challenges are.
One of the first key things is making sure that our depot teams are fully skilled up and trained to know how to deal with any safety issues or concerns that may arise.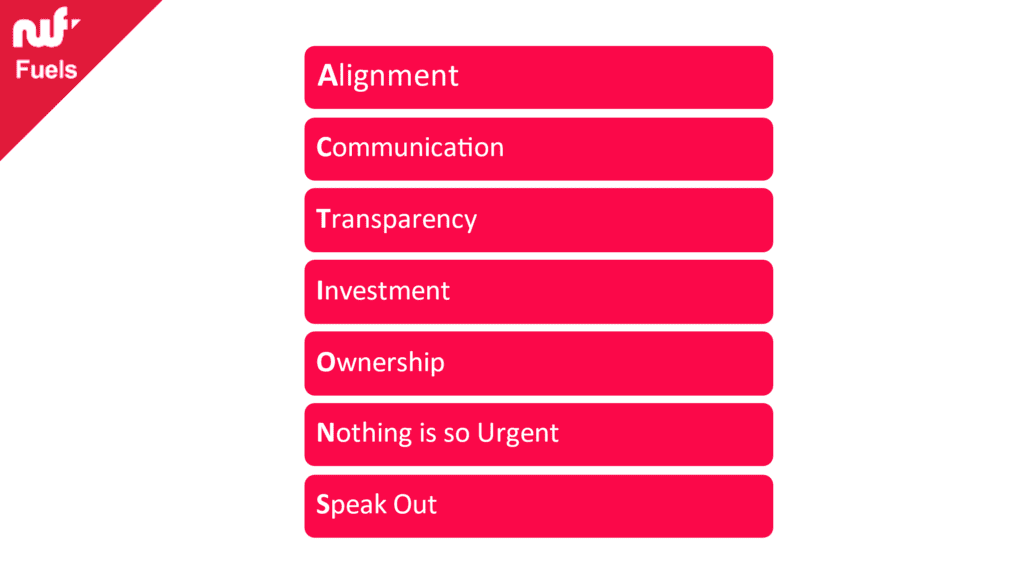 Another element of this is that we are putting specific key people through NEBOSH courses so that we will have someone in every region who is able to support the regional teams.
Alongside this, I am in the process of implementing safety KPIs across every depot across each region, and as a company, so that we can all track how we're performing against our priorities and against previous years.
We're also putting together new monthly 'toolbox talks', related to safety, that will be engaging and interactive and will encourage more input. They won't all be talks delivered in the same way in the same room, they could be based around a vehicle, or looking at an aspect of the depot. That way, the message is more likely to stay in in the forefront of their mind.
Clearly it is all very new but how is the rollout going?
We've just launched the health and safety charter which every depot manager will sign up to. The signed charter will be displayed in each depot so the teams know their managers are committed to it, which we hope will enable them to contribute freely to improving safety wherever they see a need.
The next step is rolling out training that considers how we can mitigate the potential for human errors.
The training is based on an approach used in aerospace where safety is obviously a crucial element – if you put a plane together wrong it can drop out of the sky – and safety is just as important to us when you're talking about tankers full of fuel.
With the course modules lasting up to eight hours, it's a full day off the road each time for a driver and we're rolling it out to every driver across the business so that's a real investment from us.
To back up the skills and training delivery we're also about to launch a new health and safety platform which is a vital part of our commitment to our teams.
The platform will ensure that all accidents or incidents are logged but also, further into the rollout, it will enable drivers to log issues in real time. If they arrive at a customer and consider it unsafe to deliver, they will be able to use a tablet from the cab to take photos and upload the concern. This way the depot will be immediately aware of the issue and can begin to rectify it before the driver is even back.
It's a bit of a cliche, but we are genuinely fanatical about service and that includes being safe out on the road. So, it's giving our drivers the tools to report issues and ensuring that we feed back to them as the issue is resolved.
That feedback is another vital aspect of delivering this health and safety culture. When a member of the team logs an issue, we need to ensure there's the feedback to say we've dealt with it, it's sorted, as well as putting a check in place so that, next time they go, we make sure it's resolved. If the first time anyone reports an issue, they don't feel listened to or get any feedback, they will stop doing it.
How is the charter being received?
Every year we hold a sales conference to bring everyone together and this year's was the first opportunity for all the depot managers and teams to see the new safety charter. The feedback so far has been amazing – really, really good – everyone seems to have genuinely bought into it.
We're now delivering the same to the drivers and I'm asking for their feedback, as it's really important to me to understand what people are thinking so that we can get everyone on board. Throughout my career, I've found that you have to listen to the people that do the job; don't make an assumption, sat in an office somewhere. Those people will give you invaluable feedback and often know the best way to achieve something because they do it every day. By speaking to them, you're not starting off with a mistake.
I guess it would have been very easy for the management team to come up with a charter to improve the focus on safety which would create an immediate barrier of 'you didn't talk to us?
Exactly! And that's what we've avoided with this because we've been out and spoken to our teams across the entire company, so it has been developed at depot level.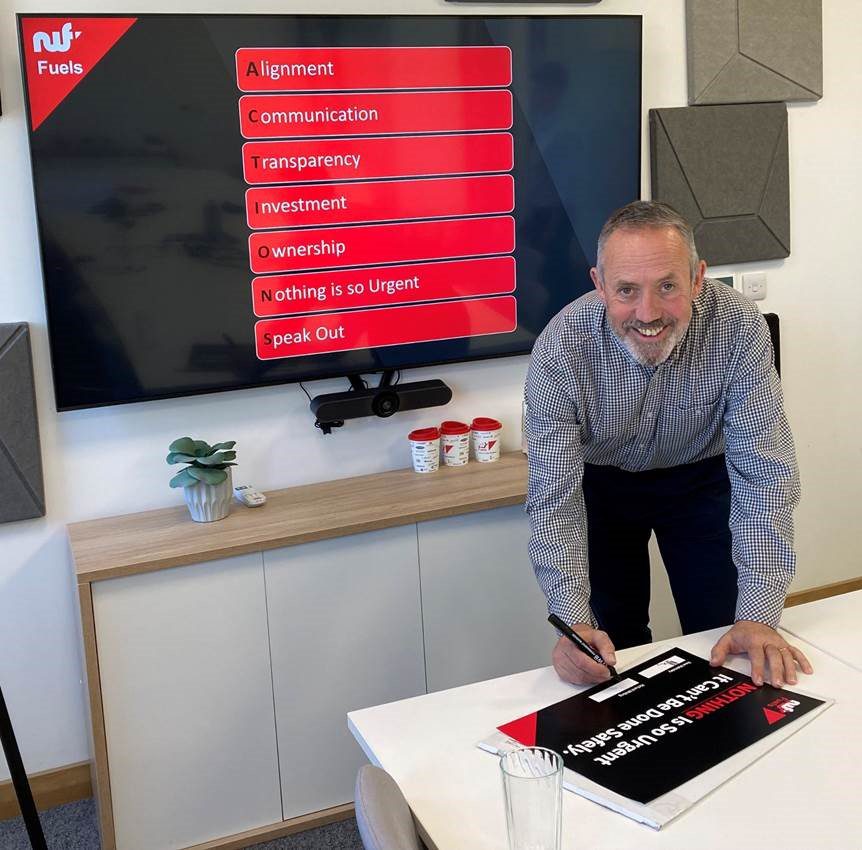 Is there genuine buy-in throughout the company so that, for example, the first time a driver goes out to a delivery and decides that it is not appropriate to deliver will there be full support?
We've been rolling this out over the past couple of weeks across the depots and we've already had a couple of drivers report unsafe drops and ask what they should do. We log these in a hazard report so that we can speak with the customer before the next delivery to get the issue resolved.
That's the culture shift. It's very satisfying that we're already getting drivers asking those questions.
With the new online reporting system, we'll be able to flag if feedback hasn't been provided to the person logging the issue. It means we can make sure we're closing off that loop and not losing engagement.
The reporting system itself will take about 12 months to roll out completely but, once it's fully embedded, I believe it will change the game. Giving drivers the opportunity to log issues on site and provide photographic evidence so that the depot teams can get onto it even before the driver gets back as well as ensuring the loop is closed off – that's game changing.
So here's the plan for the next twelve months:
Upskilling the depot teams.
Ensuring the toolbox talks are refreshed, interactive, and different.
Implementing KPIs that are transparent to drivers and depots
Ensure the key messages are communicated
And what do you hope it will deliver?
What I'm looking for is that not only will drivers, staff, everyone, feel safe, but that it also helps us to deliver an amazing service.
Our strapline is 'fanatical about service' and we want to make sure we deliver phenomenal service to our customers.
Changing the culture around health and safety will also support an overall culture change across the business with us all on board and with the same ways of working but, importantly, still retaining the individual depot identities.
One last question for you Luke; what's the best advice you've ever been given?
That's a very, very good question. I think, especially in this day and age, when people can become stressed and sometimes overwhelmed, it has to be something that one of my old bosses said to me – to take a step back, breathe and relax – to get a perspective. It may feel like it at the moment but is it actually the end of the world?
I found myself saying that to one of my team recently who was very stressed over a delivery mistake. Relax, everyone can make a mistake – it's going to happen – what can we do, moving forward, to try to avoid it?
If things are getting on top of you, take a step back and talk to someone about the best way to sort it.
Wise words from Luke and ones we would all do well to remember.
Health and safety is a perennial industry topic and what company doesn't consider a new initiative from time to time? What makes the NWF Fuels approach unique is the way it has been driven from the Aspire team project. This will almost certainly make successful implementation far easier and we look forward to hearing how it progresses when we catch up with Luke in a future issue.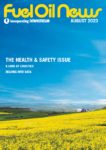 This article originally appeared in the August 2023 issue of Fuel Oil News magazine.
View the magazine