About Us
Bringing the fuel distribution community together for nearly 50 years
Fuel Oil News magazine was first published in 1977 by James Smith, a Knutsford-based fuel distributor. As the note taker at regular credit meetings with other local distributors, James saw a need for a means of sharing common issues.
From the inaugural publication containing these meeting notes, the magazine grew rapidly, becoming a vital channel for industry communication. Now encompassing the storage, distribution and marketing of liquid fuels in the UK and Ireland, it has always remained at the heart of the community it serves.
Fuel Oil News does much more than simply share the latest news – it is a hub where the community chooses to connect for the valuable insight, peer experiences, solutions and examples of best practice that are critical to business planning and growth.

Focussing on latest sector developments, products, services and case studies delivered through a unique magazine and digital channels enables us to challenge, inform, enable, persuade and provide solutions to address the areas that most affect our community.

A communication partnership with industry trade association UKIFDA ensures the whole sector is supported with quality knowledge and information in the most effective way.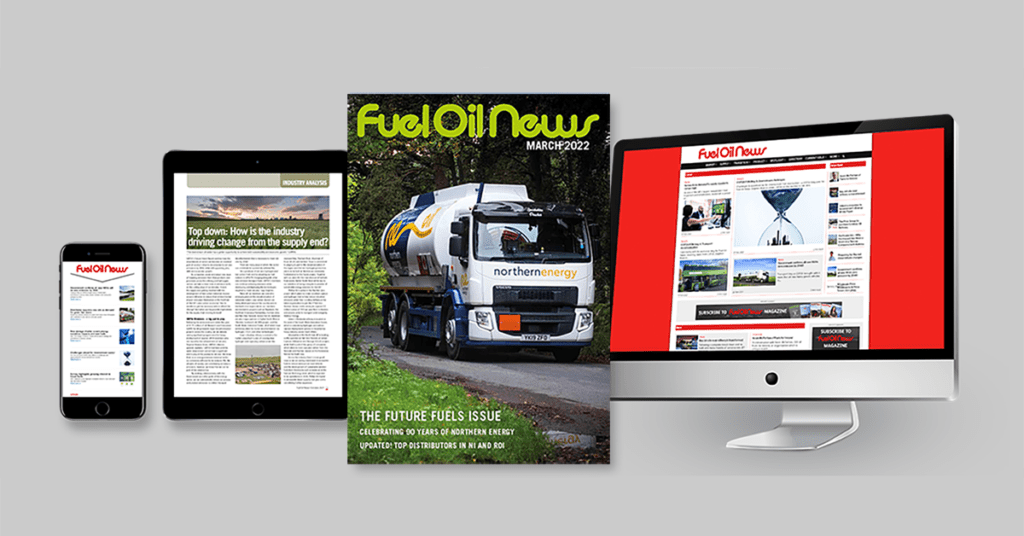 A sector in transition
Those in the community are at varying stages in their acceptance of the need for, and implementation of, a clear path to net zero. With a strong focus on the current energy sector transition and future fuels, Fuel Oil News is on the same journey as its community, offering updates, guidance, and insight as the route for the industry to an alternatively fuelled future is established.
The Intergovernmental Panel on Climate Change (IPCC), made up of the world's leading climate scientists, delivered a clear message in its Climate Crisis Report that only swift and drastic action can avert irrevocable damage to the world. Given this imperative, our role is to advocate for the transition.
Our mission
Our mission is to guide the UK and Ireland downstream community's deliberation of sector challenges – highlighting current and future issues, sharing insight into influencing factors and potential solutions, and giving voice to those supporting and challenging sector activities.

Through our online and offline channels, we aim to motivate those in our community to involve themselves in advocating for solutions as the industry implements pathways to net zero.
A&D Publishing
Fuel Oil News is published by Ashley and Dumville ltd, a Knutsford-based media company whose heart is embedded in the energy industry. Having evolved significantly from its humble beginnings as a coal and coke merchant in 1880 it now delivers several market-leading energy sector channels: