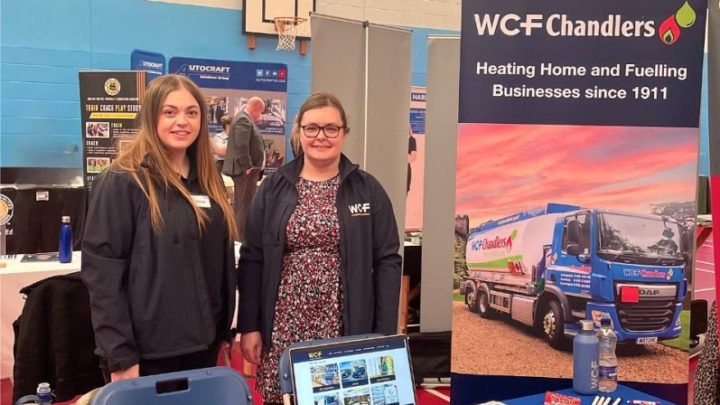 WCF Chandlers – attracting future talent
WCF Chandlers, the Lincolnshire-based distributor, is actively planning to recruit and attract the next generation.
On the 5th of July, Danielle Casbon, people and culture partner at WCF Chandlers, and Sophie Kay, sales and marketing executive, attended the first ever Future Fest at Boston College organised by South and East Lincolnshire Councils Partnership.
830 young people from local schools and academies attended on the day to find out more about the wide variety of career opportunities available across the region, helping them to make those important decisions ready for life after leaving school.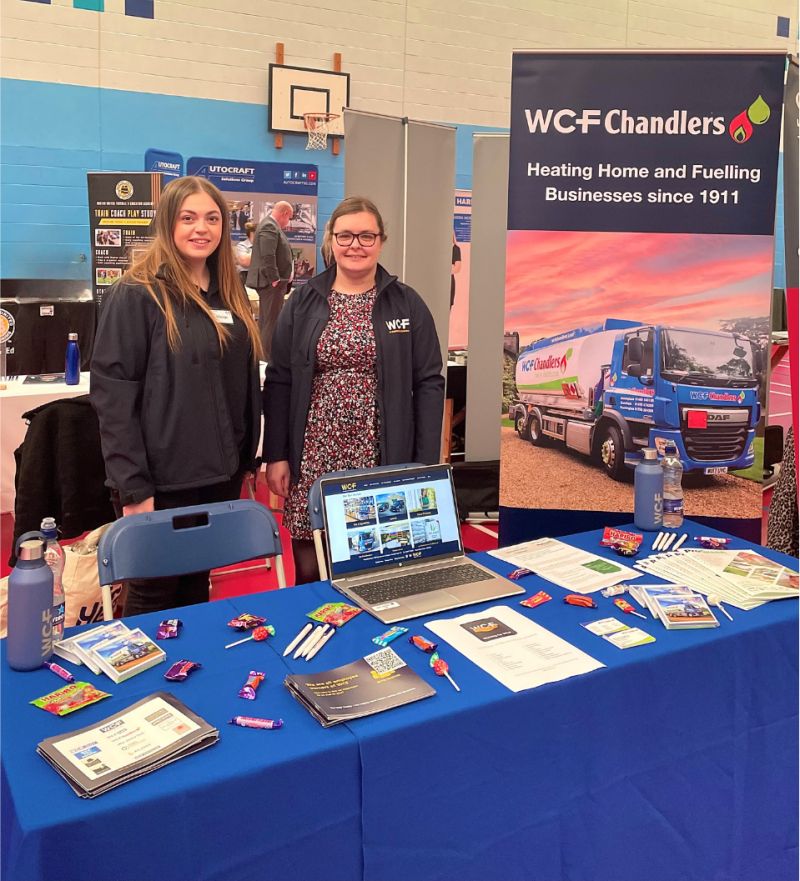 Danielle said: "It was great to see so many employers from across Lincolnshire come together to engage with all the young people who are looking to plan their next steps for their future careers. Who knows, maybe we met some future WCF employee-owners at the event!
"Promoting the different opportunities within the fuel distribution sector is something we at WCF Chandlers are focussing on to attract future talent to our industry. We have recently partnered with the Greater Lincolnshire Local Enterprise Partnership and have started attending several local careers fairs within the region and I have signed up to be an Enterprise Advisor.
"As an Enterprise Advisor I work closely with the senior leadership team of a specific school or college to support the development of a whole school strategy for careers, enterprise and employer engagement and help schools and colleges to focus efforts on programmes and activities that are most effective in motivating young people, supporting independent choice and supporting positive outcomes for young people."
If your business is also involved in speaking with the next generation of talent, then do get in touch to tell us more: claudia@andpublishing.co.uk
Craggs Energy – Employee of the Quarter
Craggs Energy, the West Yorkshire-based distributor, is delighted to announce their latest Employee of the Quarter winner – Adam Wolstenholme.
Hard work doesn't go unnoticed
Adam, an assistant management accountant at Craggs, said: "I was so pleased to have received the Employee of the Quarter award. It's great to know that hard work doesn't go unnoticed here. We are encouraged to gain and grow our skills through qualifications and the support received whilst studying is great."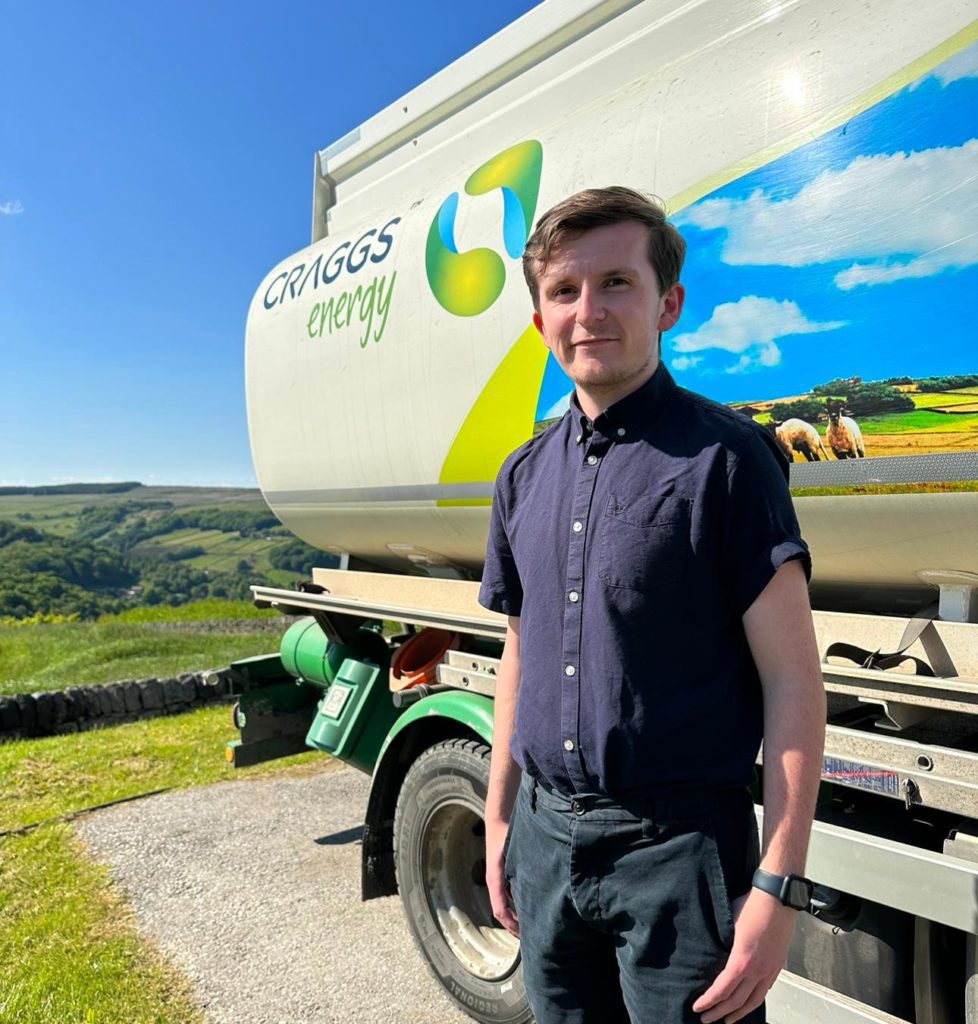 Craggs is supporting Adam with his CIMA qualifications which will eventually see him qualify as a chartered management accountant.
Craggs marketing director Ben Duckworth presented Adam with the award saying: "Adam has been with the company for just under a year now but what a massive impact he has had, not only within his own team but throughout the whole of Craggs Energy.
"He has recently completed his Level 4 certification in business accounting and continues to strive for more qualifications. Thanks for all your great work we appreciate it!"
Congratulations Adam!
Nolan Oils – regattas and raffles
Nolan Oils, the Oxfordshire-based distributor, is proud to be sponsoring two local charities.
The Nolan Oils team and friends enjoyed a fabulous day out at the Henley Regatta and hosted a fundraising raffle.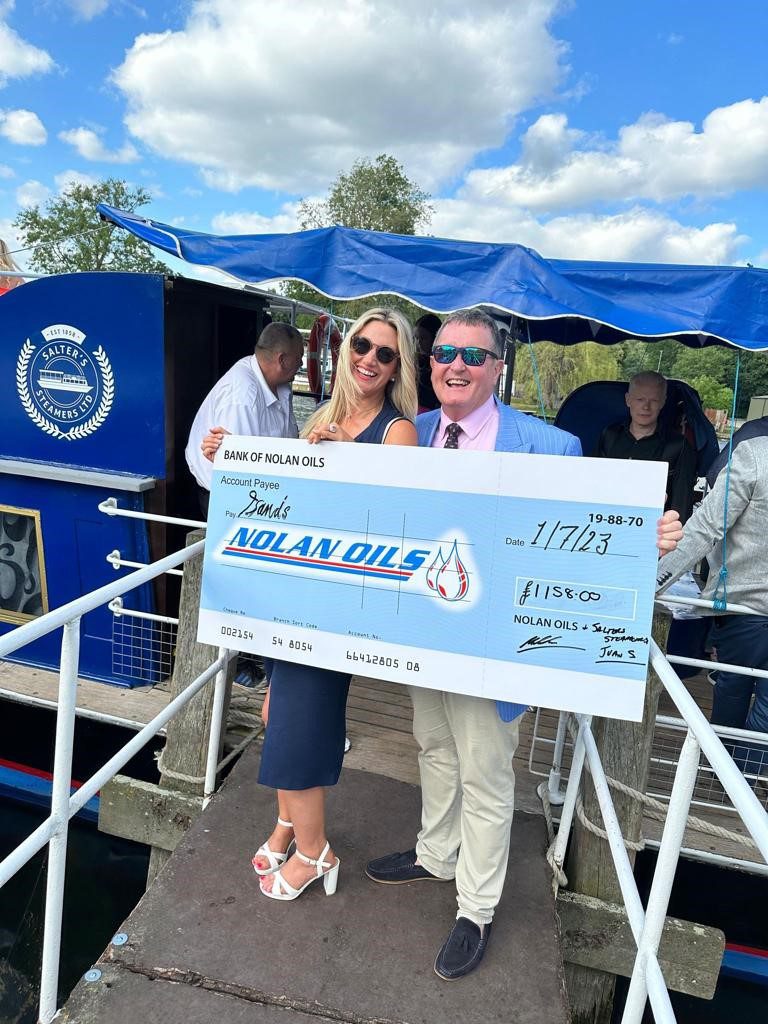 Luke Nolan, sales manager, said: "We are delighted to have raised £1158 for Sands, the stillbirth and neonatal charity, and £500 for the charity Angels Against Breast Cancer.
"We raised the money by hosting a raffle at the Henley Regatta, then Nolan Oils matched the proceeds raised on both days with a donation. It is very important to our family business to support local charities where we can."
Great work Team Nolan!
New Era Fuels – supporting a charity bike ride
New Era Fuels, the Essex-based fuel distributor, is proudly supporting Macmillan Cancer Support and recently sponsored Damian Ransome, from Travis Perkins, to undertake a 1000-mile motorcycle ride, which he completed in less than 24 hours!
Amber Geggus, project director at New Era said: "We were honoured to sponsor Damian and to support Macmillan who are such an important and special charity. Damian did an incredible job!"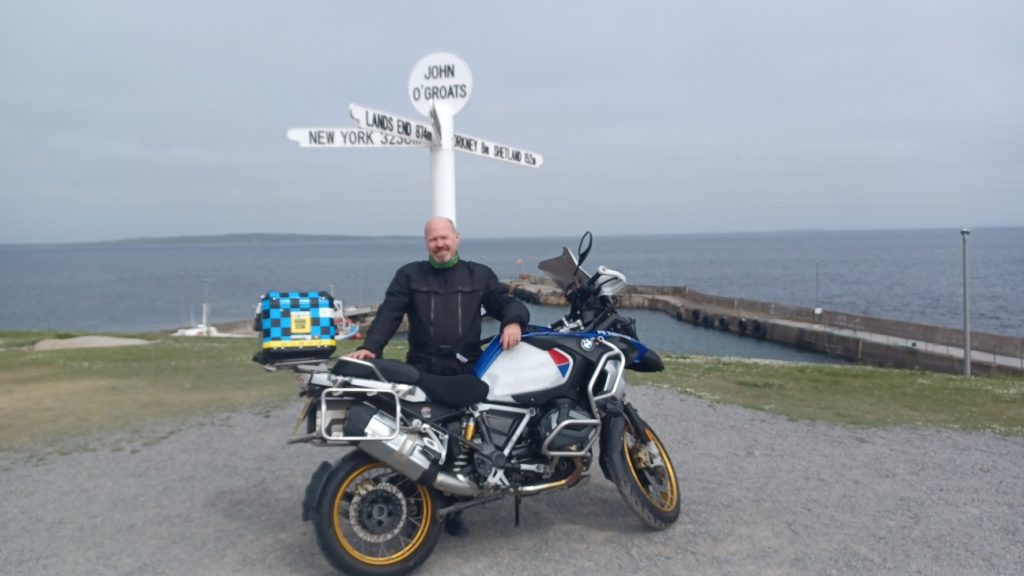 Aiming to ride from Land's End to John O'Groats, Damian said: "It was a fantastic ride. A real adventure. The weather was lovely and my decision to not take an easy route and see some scenery paid off. I ran it close to the clock and, although I didn't ride all the way to John O'Groats on the day, it was the right decision. I did well over 1000 miles!"
If you would like to sponsor Damian, please visit his Just Giving page: www.justgiving.com/page/damian-adventures
NWF Fuels – a depot manager celebrating double success
NWF Fuels, the Crewe-based distributor, is celebrating a fantastic double success for depot manager, Abbey Eames.
Having recently won the UKIFDA Depot of the Year award, Abbey has now been nominated as Apprentice of the Year by the Staffordshire University Business Awards.
Managing the depot, Abbey has responsibility for a team of 22 and manages trucks stationed at a terminal in Kingsbury and a refinery in Immingham as well as a fleet of 13 tankers covering Derbyshire, Nottinghamshire, South Yorkshire and Lincolnshire.
Abbey completed a Level 5 Operations and Departmental Manager Apprenticeship with Staffordshire University last year and is currently topping up to Level 6 which she is due to complete in summer 2024.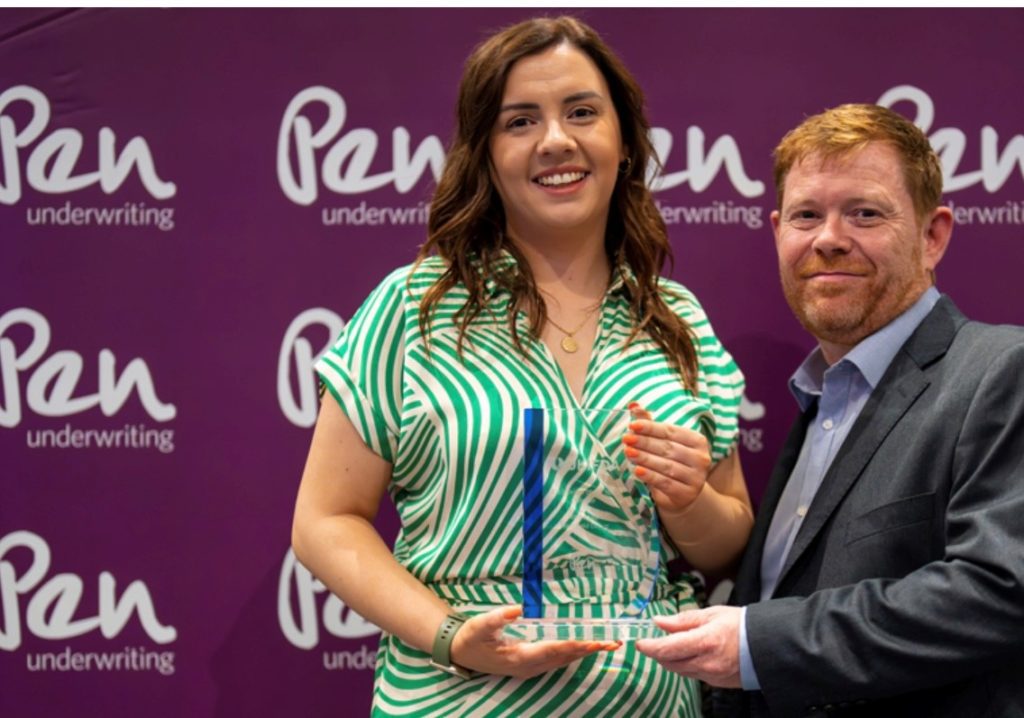 Abbey said: "The apprenticeship has helped me to grow as a person as well as in a work capacity. It's been nice to interact with people from other businesses who are part of the same cohort and to learn from them.
She continued: "It can be hard working full-time alongside studying but I'm very self-motivated and it means a lot to me so I've made sure I've done everything well."
Huge congratulations Abbey, we look forward to hearing how you get on!
Oilfast – star pupil of the month!
Oilfast, the independent fuel supplier with depots in Scotland, Wales, Herefordshire, and Gloucestershire, is very proud of sales administrator, Peter Rettie, who recently passed his forklift truck test.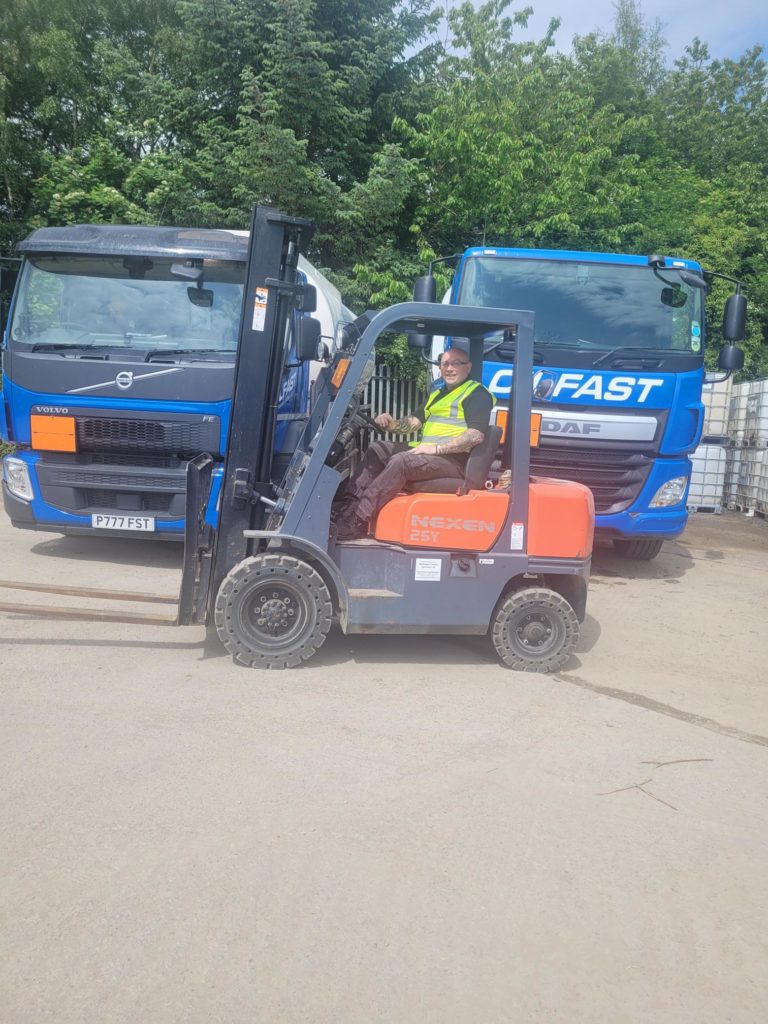 Peter said: "I have been working for Oilfast for the last 2 months and l am looking forward to the challenges ahead. The depot is getting busier and busier with lubricant sales and having the forklift license allows me to assist with collections for our customers and to load products for delivery."
What a brilliant member of the team, many congratulations Peter!
Nolan Oils – The future is in safe hands
Nolan Oils has had a busy month with Luke Nolan celebrating his recent qualification from Oxford Brookes University.
Mark Nolan said: "I'm so proud of Luke for completing the Help to Grow Business Management course.
"I know from his comments the course will stand him in good stead in the forthcoming business challenges in running Nolan Oils. Luke is now looking forward to the next Scale Up Network course in October.
"We would highly recommend the courses at Oxford Brookes University either face to face or by Zoom/Teams so you can attend the course from anywhere in the country."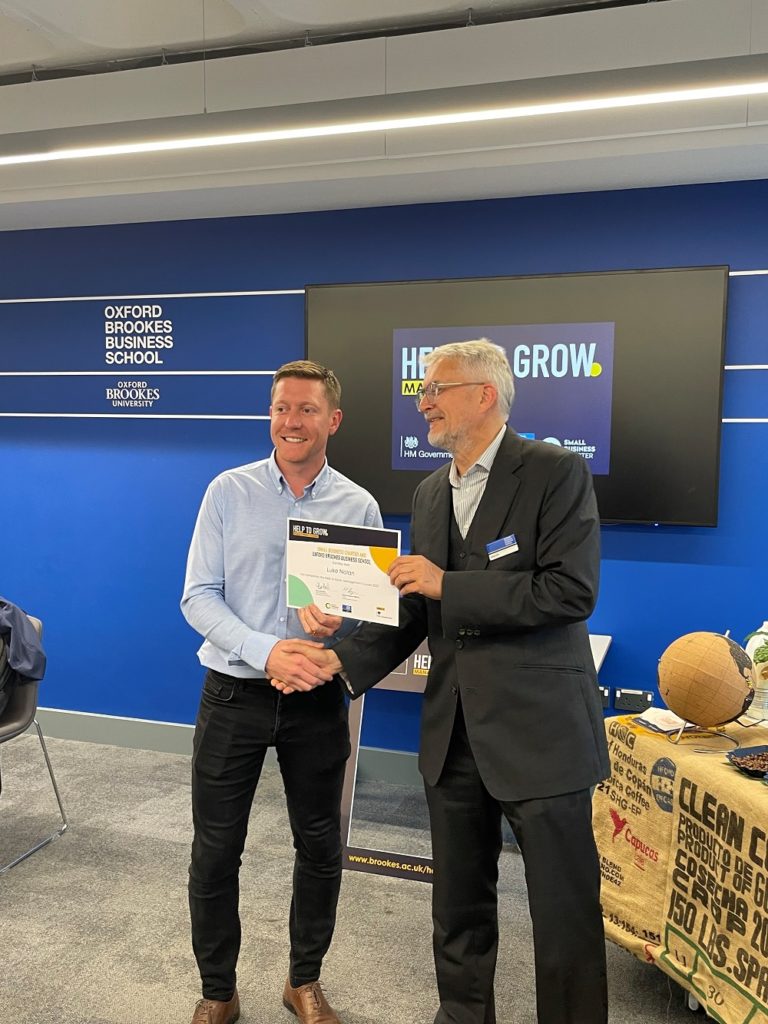 Luke added: "I am over the moon to have received my certificate for Business Management at a presentation evening after completing my Oxford Brookes University Course.
"The course has really help me to learn new skills and enabled me to grow as a business leader. I think it is important to always keep learning and improving with an open mind to new ideas."
We couldn't agree more. Congratulations Luke!
WCF Chandlers – It's a Knockout!
Another busy distributor, WCF Chandlers, is also continuing to raise vital funds for the Lincolnshire and Nottinghamshire Air Ambulance Service.
In July, a team from WCF took part in 'It's a Knockout' – a local charity event – which was a great opportunity to raise money and have fun at the same time. The event features costumes from the original BBC TV game show, crazy challenges, giant inflatables, and plenty of water!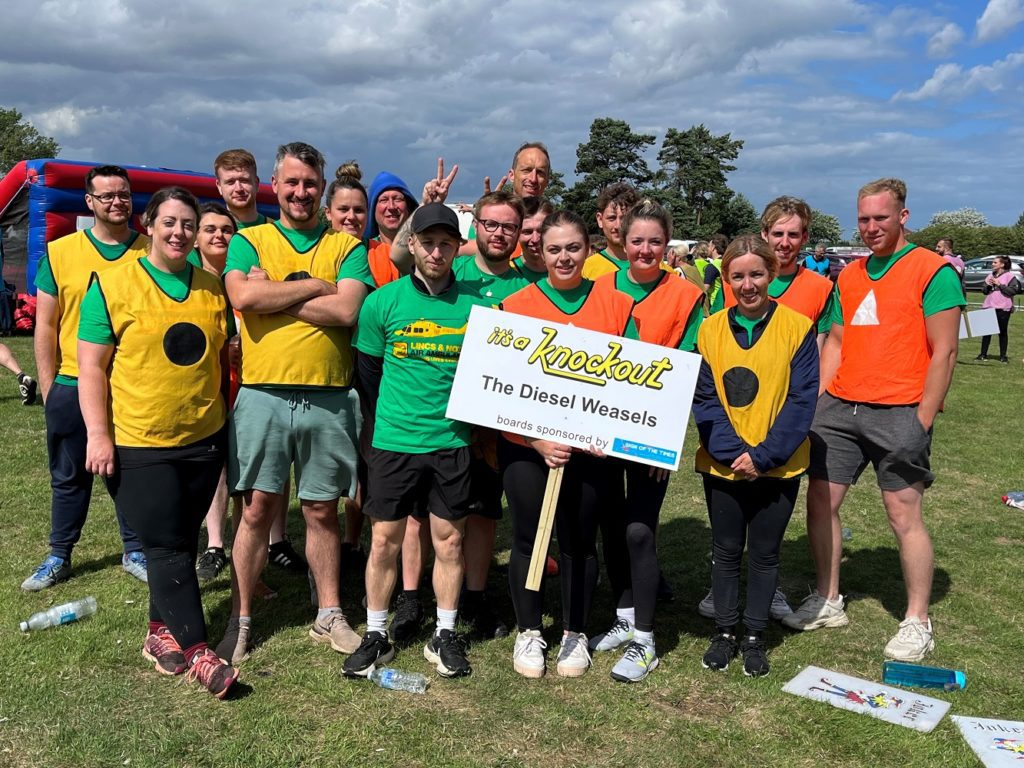 Clare Cheevers, a key account manager at WCF, said: "The atmosphere was electric as our two teams faced fierce competition from all the other teams taking part. The camaraderie between us was amazing and helped us to a very credible 6th place!
"We had such a fantastic time whilst raising money for a great charity – getting the feel-good factor twice."
Congratulations to the team at WCF Chandlers on raising money for such an important cause.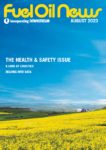 This article originally appeared in the August 2023 issue of Fuel Oil News magazine.
View the magazine