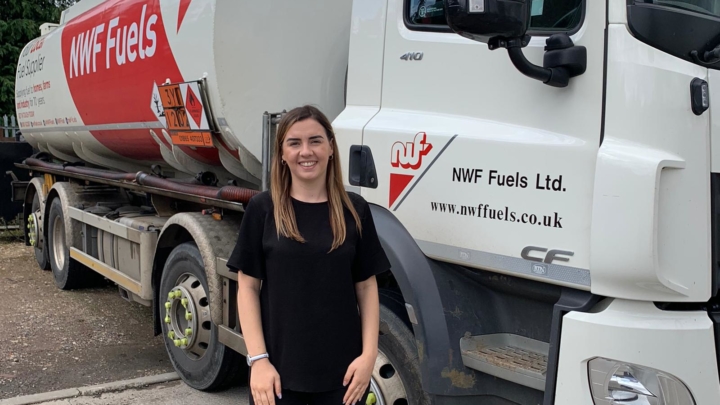 Highlighting importance
Ken Cronin, chief executive at UKIFDA, acknowledges the challenges of attracting the next generation: "As a mature sector, fuel distribution can be overlooked by many young people, especially in a period of high employment."
With Ken and the team at UKIFDA keen to highlight the importance of young people in our industry, the Young Person of the Year Award was launched in 2021. The award is given to the most outstanding employee aged 25 or under, who UKIFDA believes has gone above and beyond the call of duty and is fast on their way to becoming one of the industry's rising stars. The inaugural award was won by Emily Yates at Craggs Energy with this year's awarded to Hannah Ward at Certas.
Ken continued: "The introduction of the UKIFDA young person of the year award enables us to shine a light on the amazing work the next generation is involved in and highlight to others that the industry, while steeped in history, is firmly looking to the future.
"Our first two winners, Emily and Hannah, started as apprentices and they and their employers are brilliant examples of what we wish to convey. It is a great place to grow and start careers and where young people are valued and taken seriously."
Sharing the boost that even being nominated brings, Young Person of the Year 2022 nominee, Flynn Abbot, from Allan Stobart said that: "It was an honour to be nominated for the award. Being recognised by my managers for the work that I do is a great feeling. I love what I do and the industry I work in. I find that people are pleased to see a young person doing the job that I do. This proves that age should not be a barrier to stop young people joining the fuel industry or becoming a HGV driver in general."
Taking on the challenge
The role young people play in the sector is invaluable, as Matthew Crockett, managing director at Craggs Energy Ltd, confirms: "As someone who has worked in this industry for nearly three decades, I know first-hand how important it is to support and engage the next generation into this unique industry. I myself have mentored and coached a number of young people who are now in senior roles across leading fuel companies, which includes Craggs Energy.
"The fresh approach and generational experiences they bring to industry is invaluable."
With so much negative attention in the media Claudia spoke with some of our sector's young people to discover what inspires them to enter this industry.
Dan Lynch, a 19-year-old, data technician apprentice at Craggs Energy, explained: "I wanted to be a part of this industry due to the future path of fuel distribution. People still require diesel, heating oil etc. meaning this business is still required and it feels good to help people in need. Furthermore, the industry has a bright future ahead of it as we make the move towards a greener and more renewable climate. I want to be a part of this change and create a good name in the distribution of energy."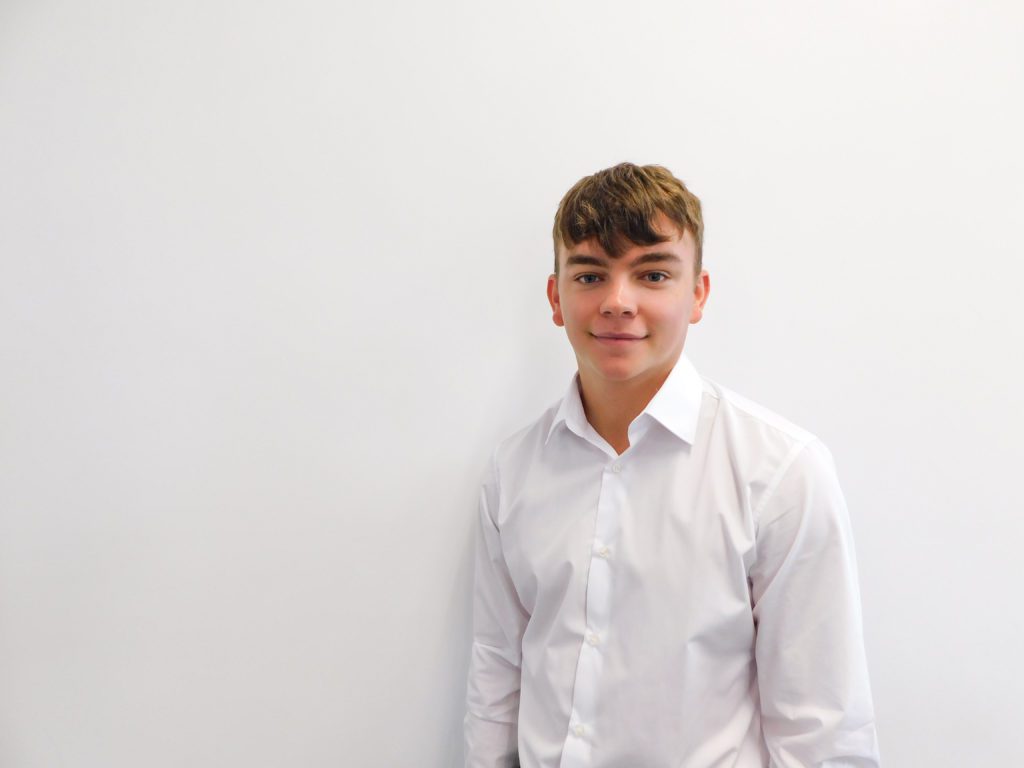 Also sharing why she was keen to join the industry, Abbey Eames, depot manager at NWF Fuels commented: "The main reason I wanted to enter the fuel industry was to work in a fast- paced environment where one day is never the same as the next. Although it may have bad press, the fuel industry forms a key part of the UK's infrastructure and I love providing a service which is vital to both domestic and commercial customers."
The variety of the role is also important to Morgan Webb, assistant depot supervisor at Barton Petroleum: "Being in the oil and fuel industry isn't your everyday job. Every day is different and comes with different challenges and who doesn't love a challenge? I believe every industry has its grey areas which causes bad press, but this is a great industry to get into and learn about."
Danny Locker, assistant depot manager at NWF, is another relishing the challenge: "Since leaving events, I wanted a career that I could really get stuck into that had a competitive work environment as well as a clear progression ladder. I hadn't originally thought of the fuel industry but when my recruitment agency put me in touch with Abbey and NWF, I knew this was an industry I could see myself working in for a long time."
The journey to fuel distribution
With clear enthusiasm for the sector, Abbey, Danny, Morgan and Dan talked about how long they have worked in the industry and what their route in had been.
• Morgan: "I joined from another industry. I worked at my dad's plumbing and heating company, but I didn't think that career was right for me. I saw the job at Barton Petroleum being advertised and thought this is completely different and not an everyday job you hear about. I joined Barton in September 2021.
• Dan: "I have worked in this industry since July 2022. I joined after having a gap year after sixth form whilst trying to figure out my route in life. I've had part-time jobs in the past, as a barman, but this felt like a huge step in the right direction onto a solid career path."
• Danny: "I joined NWF Fuels just before Christmas 2019. Prior to this I had worked as a senior event manager comparing commercial events up and down the country for 3 years whilst also completing a Criminology degree from Leeds Beckett University."
• Abbey: "I have worked in the fuel industry for 6.5 years, and I am now the depot manager of both the Nottingham and Immingham depot. I came into the business from working as an assistant manager at McDonalds. I started as a business development executive at NWF then became depot manager in 2020. I have completed two apprenticeships during my time and NWF Fuels and I have just started my level 6 top-up apprenticeship in September."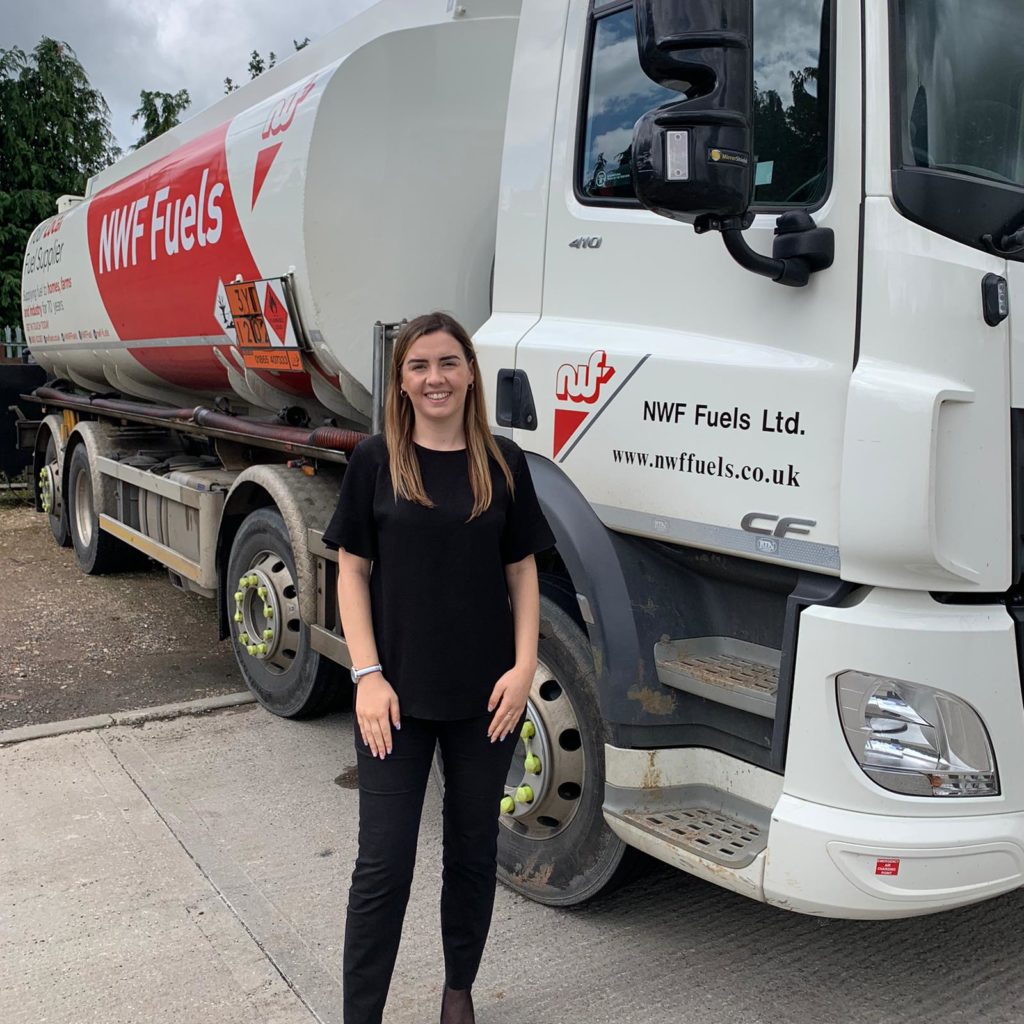 A typical day
Although every day in the fuel distribution business varies hugely, we wanted to get a feel for what a usual day might be like for young people in the industry and Dan described his day at Craggs: "I will start the day by checking my emails and catching up with colleagues for any tasks I may need to complete throughout the day. I will then complete any daily tasks I may have such as completing call stats for sales managers through pulling the data into excel.
"I will assist people with any general IT and data queries – this could range from help with excel to computer issues. I usually spend around an hour a day or a day a week (It's flexible) on apprenticeship work (off-the-job work). This may include research, completing documents or catch-up meetings with the apprenticeship group to check my progress. Finally, I will analyse any data warehouses and summarise these for anyone who may require it."
Danny, from NWF, added: "No two days are the same in fuel industry, however on an average day I work towards hitting my sales targets as well as handling the transport for our Nottingham and Immingham depots. This means I currently oversee 13 fuel tankers which I book in for services and testing whilst also being a main point of contact for our team of drivers."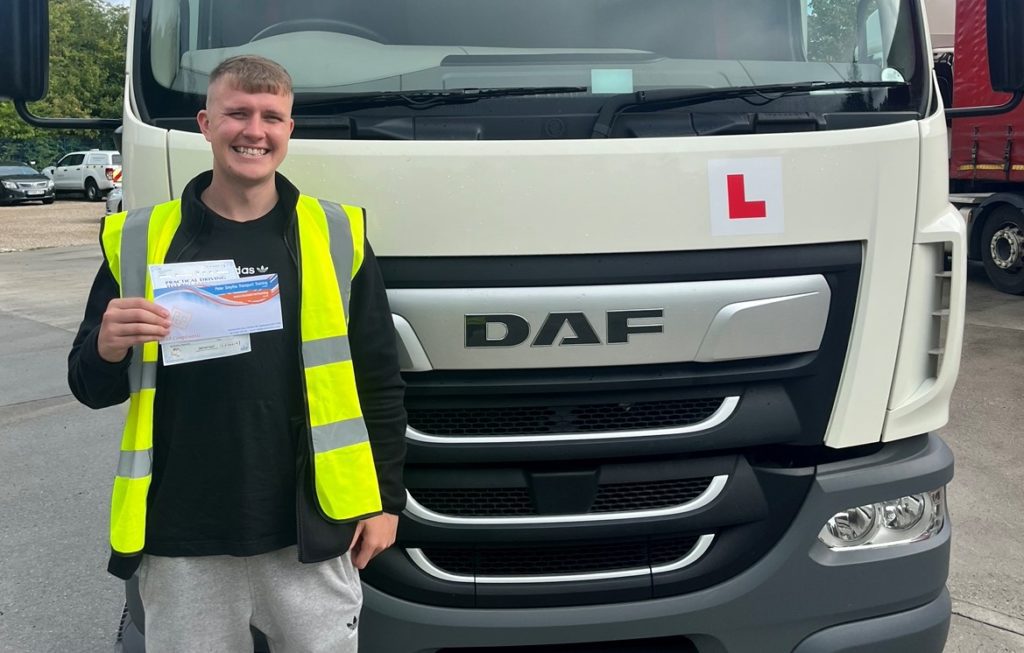 "This supports us to build that bridge between the office staff who sell the fuel and the drivers who deliver, thus benefiting the entire depot's performance."
The most enjoyable aspects of the job
With the days being so varied, some days are more enjoyable than others, and we asked the next generation to share what they enjoy most about their current roles.
"Every day is different in this industry, and everything changes so fast!" Dan exclaimed. "I love that every day is different, especially working for a company like Craggs Energy that has so many different products and service offerings."
Danny agreed: "I enjoy working in the fuel industry as I relish new challenges and love the competition of working towards monthly sales targets. Alongside this, I have been given the opportunity to learn a completely new field in dealing with the transport side of the business and obtaining my HGV license. This is something I never imagined doing when leaving university, but it is now the aspect of my role that I love the most!"
Abbey added: "My favourite time of year is during the busy winter period. I enjoy the challenge of handling the influx of domestic customers we receive alongside keeping our loyal commercial customers happy. This has helped our depots to remain customer- focussed through these times and grow our overall profits.
"I also enjoy the challenge of overseeing one of the larger depots of NWF Fuels which accounts for 10% of the overall business. We recently won the UKIFDA depot of the year 2021 so I'm extremely proud to see my team be recognised for their hard work."
The power of words
Entering an established industry can be a daunting experience, but the young people we heard from had all been well supported with great advice. Asked what the best advice was that had been given, Abbey Eames at NWF replied: "Who dares wins" – my manager Will Merrick has always encouraged me to be daring and to push myself to be the best I can within my role."
Danny, also at NWF, said that his best advice was actually from Abbey: "The best piece of advice I've been given at NWF was from my manager Abbey. When I joined, she explained to me how she became manager within four years and if I worked hard one day it could be me! Three years on and I'm the assistant manager so I'm not far behind!"
"Someone once said 'a dream doesn't become reality through magic; it takes sweat, determination, learning and hard work.' I believe anything is achievable you just have to put the hard work in it and make sure you are willing to learn and expand your knowledge!" shared Morgan at Barton.
The future of fuel
The fuel distribution industry is evolving and changing towards a greener future and young people coming into the sector will play a huge part in the development and advancement of the industry as Abbey agrees: "I feel the market is moving towards greener fuels such as HVO. I'm confident this will gradually become the most prevalent fuel in the UK over the next decade as the UK government works towards reducing carbon emissions."
Morgan shares similar views: "I expect demand for HVO to increase, and hopefully supply will increase with it. It would be great if HVO really takes off as a substitute fuel in home heating, and hopefully the government decides to get behind it. It really needs to move with the times and we need to expect online ordering to increase over the years to come."
What are the next career steps?
With Abbey, Danny, Morgan, and Dan at the start of their careers in this sector, we wanted to know what they had planned next:
• Dan: "To complete my apprenticeship. I will then investigate what other higher qualifications I can gain alongside my full- time job. In a role like mine the learning never stops!"
• Abbey: "My short-term plan is to continue to grow the Nottingham and Immingham depot by supporting my team to increase their personal volume. Long term, my goal is to further progress within the company by taking on further regions and expand the team I oversee."
• Danny: "There are two different routes I can head towards. I would either like to run my own depot or pass my manager CPC and become an operations manager within NWF. I don't have any real preference at the moment as I enjoy both sides of my role. My plan is just to take any opportunity that comes my way and see what happens!"
• Morgan: "To keep working hard, extending my knowledge in the industry and keep dreaming big and learning from everyone at Barton Petroleum and hopefully this will take me a long way."
Industry inspiration
Asked who, within the industry, is inspiring this next generation, Dan responded: "My colleagues and especially the other apprentices I work with. It's great to be a part of the next generation of talent across the Craggs group of businesses. I can see the progression of opportunities available to me as so many previous apprentices have been promoted internally."
Abbey highlighted the importance of inspirational leadership: "Kevin Kennerley was MD when I first joined NWF Fuels. Even when I was completely new to the business, he always took time to get to know me not only as an employee but as a person as well. I found this really inspiring to know that he cared for his employees."
Morgan is taking his lead from the hard- working ethos at Barton Petroleum: "Who inspires me? It must be the all the managers I work with, from Charles the depot manager, to Mark our general manager, and Clive the managing director, these guys show you if you work hard, put your head down you can achieve anything in this company."
The next generation are our future Jeremy Royle, managing director, at Your NRG, shared his views on the challenges of bringing the next generation within the sector.
"I am proud to say that Your NRG has been built through the character of each and every one of the Your NRG Team, and it will be that same character that will be fundamental to driving and delivering our future ambition and continued success.
"As a growing business we are continually challenged with capacity planning for the future, and whilst Your NRG endeavours to build from within, we also have a desire to bring the NextGen into the business to take advantage of the wealth of experience and knowledge that the Your NRG Team have.
"However, there are a number of challenges faced when trying to employ young people in an industry such as ours, the first being how to be visible in their 'environment', with traditional routes to market sometimes struggling to reach them.
"This, whilst overcoming the occasionally traditional mindsets of the same 'experience and knowledge', educating them to embrace the enthusiasm and ambition of the NextGen and being open to how their ideas and modern-day skillsets can benefit the business and industry at large."
They challenge us
"Increasingly the interviewee becomes the interviewer, taking us to task to convince them that Your NRG is right for them, whilst satisfying their curiosity as to what we are doing to achieve a lower carbon future and the part that they can play in this.
"Pleasingly we have managed to overcome these hurdles and are now reaping the benefits, having employed a number of younger people and NextGen apprentices.
We are seeing at first-hand how the broader demographic is lifting the vibrancy and culture within the business whilst also helping to further the supportive, nurturing, family feel. Indeed, the mutual learning experiences are providing new perspectives on traditional processes, with one of our apprentices recently securing the Your NRG Award for 'Agility' at our recent Summer Gathering and Awards Party.
"The NextGen are most certainly our future, and our children's future, and the old adage of "I taught you everything that you know but not everything that I know" may not necessarily apply."
Who better to have the last word?
Having received plenty of good advice from those already in the industry, Abbey, Danny and Morgan also had their own excellent advice for the next generation of young people coming in:
• Abbey – "My advice would be to throw yourself into every opportunity you get. The scope for success in this industry is endless and therefore the more effort you put in, the more you are rewarded."
• Danny – "The best advice I could give for anyone joining the fuel industry starting out in sales is dive in headfirst! The country needs fuel so you're not trying to sell something that people don't want. This means the more you put in, the more you'll get out, so I'd encourage anyone to get stuck in as soon as possible when starting a new job in fuels."
• Morgan – "It's a great industry to work within, it's very competitive and if you love a challenge, it's definitely for you!"
You won't find better endorsements than that!
There may be challenges in attracting the next generation to the industry but there are also clear benefits to their involvement.
Fuel Oil News will continue to champion and support the young people entering our industry and if you'd like to highlight a young person or apprentice who is making a difference at your company, please contact claudia@andpublishing.co.uk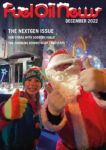 This article originally appeared in the December 2022 issue of Fuel Oil News magazine.
View the magazine