Media Pack and Editorial Schedule
Why advertise with Fuel Oil News?
Fuel Oil News is a vital channel of communication for those in distribution, storage and marketing of liquid fuel and has been at the heart of the community for nearly 50 years.
A communication partnership with leading industry trade body, UKIFDA, delivers all the vital industry updates through a single channel enabling you to engage with the sector in the most effective way.
A dynamic combination of communication channels offers a direct route for suppliers to the sector to present their brands, products and services and to engage with all those involved in liquid fuel distribution: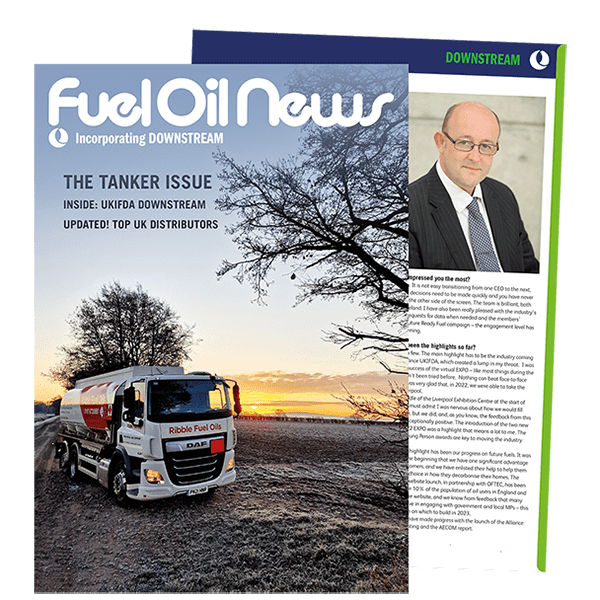 A monthly magazine with the latest industry updates covering the market, people, products and services as well as in-depth analysis and insight
A constantly updated website with clear signposting of core industry topics
A complete, searchable industry directory
A fortnightly digital news bulletin
A unique, subscriber exclusive, daily pricing bulletin
An annual industry directory
An annual terminal and storage map
If you have products or services that you believe to be beneficial to those operating in this sector, we can find the right solution for you to present your brand to this highly engaged community.
Fuel Oil News industry directory
Are you listed in our industry directory? Available in both print and online, this is the definitive guide to products and services for the sector.
The printed directory is published in a quality A5 book format. Distributed annually to subscribers, it is also available at the UKIFDA EXPO, TSA Conference and other industry events.
If you are not currently listed and believe your product or service is of value to the sector you may qualify for a free listing – get in touch to find out more.
If you would like more details, including options and pricing for enhanced listings, or to request a full media pack, please contact:
Adrian Major, Advertising Sales Manager
adrian@fueloilnews.co.uk
Mob: +44 (0)7909 968982
FON-Media-Pack-24-website-version