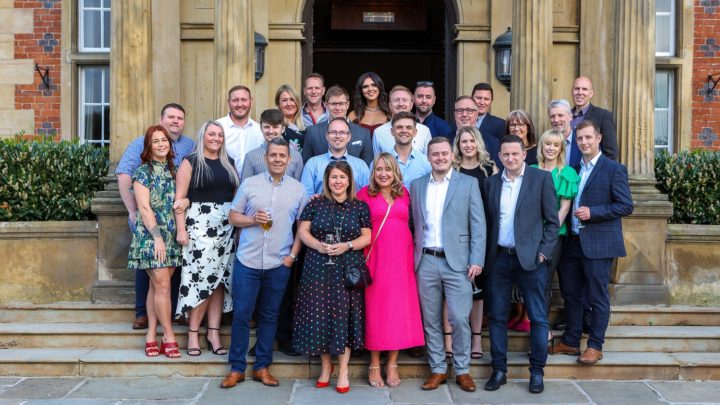 In the last year, the company has introduced a new recruitment and retention strategy which has already had a significant positive impact on the business. With this issue of Fuel Oil News focusing on sector recruitment, Claudia Weeks, content editor, sat down for a chat with Melissa Clutton, head of HR at NWF Fuels to find out more.
Right people, right place, right time
"NWF is focused on growing our business through domestic and commercial customers," Melissa began. "We need to make sure we've got the right people, in the right place, at the right time to achieve this.
"If there is a specific area of growth, whether that's regionally or at a specific depot, then we can forecast what the headcount requirements will be. The senior leadership team look at where the hot spots are for key growth, and we build a plan from that.
"We have now brought our recruitment process in-house headed up by our recruitment manager Michaela and she is fantastic! Our main recruitment focus currently is for sales and drivers and Michaela is building talent pools in these core areas. Without the sales team and our drivers, we haven't got a business to run!"
Where people make the difference
Melissa was clear about how much of a positive impact this decision has made: "At NWF our strapline is 'where people make the difference' and this is one of the main reasons for bringing the recruitment process in-house.
"We wanted the recruiter to be someone who would live, breath and feel our culture. Michaela gets to know the people that make our business work. She works alongside the senior leadership team, the depot managers, the depots, and embeds herself in those areas and then she knows instinctively what talent she needs to find.
"Without internal recruitment, we were taking an average of 55 days to hire for a position, now it is 0 to 7 days for driver recruitment and 20 days for sales. It's effective and has made a big difference.
"When we conduct interviews and talk to new people about joining NWF, it makes such a difference to be able to discuss the opportunities that we can offer to them to learn, to develop and to have a structured career pathway. We have that investment in people.
"Our on-boarding process, when people first join the business, has improved significantly too. In May this year, we relaunched our company induction day for those starting at NWF, we've redone the company handbook and we have a comprehensive starter pack."
A structured career pathway
"We want to grow and invest in our people and talent. We believe that one of the best ways to do this is to have clear and structured career pathways so people know what they can achieve. For example, we tend to bring sales colleagues in as a customer service advisor which is a junior position. Their next step would be to become a commercial sales executive, then an area sales manager, etc.
"Recruits can see their future career pathway and that we will help and support them through it. Training our own people shows that we invest in, and grow, our own talent rather than looking outside of the business.
"As many in the industry are experiencing, retention can be a challenge in the current market. But we have found that, by being so proactive in engaging our employees in their own career and our business, they want to stay with NWF Fuels."
The learning and development programme
"We have also internalised our learning and development programmes. Our latest initiative is The Aspire Programme which is a 9-month programme that launched in July last year, so we have just celebrated our first cohort graduating. The core objective of The Aspire Programme is to develop and grow our internal depot managers to support our growth as a business.
"As part of that programme, the graduates complete a series of workshops and exercises aimed at developing their skills in everything from self-awareness, sales excellence and health and safety to project management. These are areas that a depot manager needs to understand and be proficient in. It's giving them the right tools to operate.
"At the end of the programme, the graduates were split into different groups. They had 9 weeks to come up with a business proposal that would make a genuine positive impact to the company and service levels. One of the graduates chose a project about health and safety; it was so successful that we are now launching their health and safety charter across the business. It has already made a lasting impact at NWF."
One of the graduates from the Aspire programme, Chris Naylor, shares his experience: "I joined NWF Fuels in January 2023, joining the marketing team as the marketing analyst. I've recently taken on a new role within the business that will see me more involved in acquisition research, domestic projects, market research, advertising efficiencies and the management of our relationship with BoilerJuice.
"Aspire has given me a broader understanding of how our business operates and of the functions and individuals skilled in those roles. I learned about myself and the business throughout the course and feel more equipped than ever going into my new role."
Creating opportunity
"We've had vacancies arise because people have been promoted internally and this creates opportunities in the business for those that want to progress. From our first cohort of Aspire Programme graduates, 25% have already been promoted into depot manager positions. That's really good news!
"Our applications have just closed for 2023/24 and we have another cohort incredibly excited to be part of the next programme.
"We are looking at other development initiatives too. In September, we launch the next step on from Aspire. This is The Management Development Programme for depot managers who are looking to take the next step into roles such as regional manager.
"We want to support the growth and development of employees right across the business and have plans for programmes for those delivering support functions such as finance, marketing, HR and IT."
What about your existing team?
"Initially there was some cautiousness about the new programmes, as staff weren't sure what to expect. However, as we've gone through, there is a real buzz and energy around it with people wanting to know when applications open so they can apply. Our employees appreciate that NWF is investing in them – they have seen that it makes an impact and want to participate."
Claudia asked if NWF has adapted or changed anything about the Aspire Programme since its inception to which Melissa responded: "We have decided to make the programme more tailored towards the role of the depot manager and have streamlined the content. The initial programme was more wide ranging across the whole of the business.
"We'll also make sure that there is a longer break from the course over the winter period as that is such a busy time for all those in the business. Otherwise, it will continue as it is as it's certainly been a huge success for us!"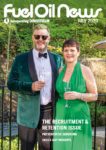 This article originally appeared in the July 2023 issue of Fuel Oil News magazine.
View the magazine