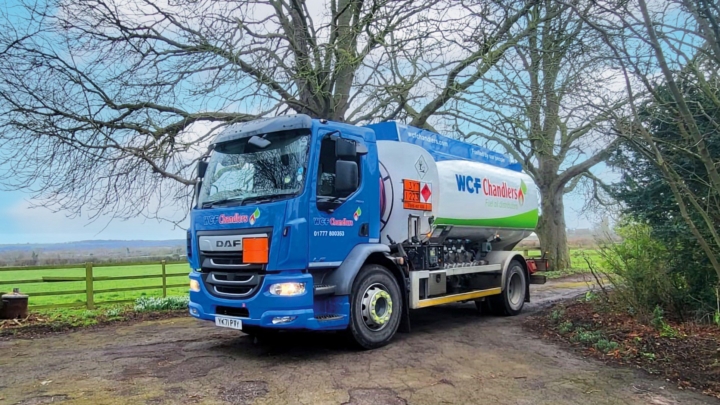 From an incredible number of exceptional entries, the problem-solving 4-weeler tanker, manufactured by Road Tankers Northern, was highlighted for its ability to enable efficient deliveries to hard-to-access customers as it was announced as the winner of Tanker of the Year 2022.
Outstanding service to all customers
Part of WCF Ltd, Lincolnshire-based WCF Chandlers is a local, independent, employee-owned company that has understood the value of its customers for over 80 years. With depots strategically placed throughout Lincolnshire, Nottinghamshire, Northamptonshire, North Yorkshire, and Norfolk, the WCF Chandlers' name has long been associated with a people service business that prides itself on providing truly outstanding service to all customers, regardless of size.
Highlighting the importance of getting the basics right to retain and increase customers, the winning entry for the Tanker of the Year Award 2022 perfectly exemplifies this ethos as it was added to the fleet ready for the start of 2022 to provide a better service for customers in harder-to-access locations.
A unique contribution
As Sophie Kay, sales and marketing executive for WCF Chandlers explained: "We've chosen this vehicle as it provides a unique contribution to our fleet.
"The 4-wheeler was added in the winter of 2021 / 22, during a time of high demand from the domestic market. The 4-wheeler enables us to reach a wider range of customers with restricted access and in harder-to- reach areas and also brings the added challenge to drivers of testing their skills and experiences as well as their driving knowledge to fully utilise the vehicle."
Across the industry distributors know the challenge of reaching as many customers as possible in the most efficient way. This became even more important when the cold snap, towards the end of the year, resulted in a huge surge in orders and the need to deliver smaller volumes to as many customers as possible to ensure no-one's tank ran dry!
Getting it right
The winning tanker was built for WCF Chandlers by Road Tankers Northern and fitted with an Alpeco system and equipped with TouchStar Technologies software.
Adrian Mason at Road Tankers Northern commented: "We are delighted to have won the Tanker of the Year award with the WCF 18t DAF build as well as runner up with WH Malcom's 32t build.
And in what has been a challenging couple of years in tanker manufacturing Adrian highlighted the contributing hard work of others: "Thank you to all the suppliers and the engineers on the shop floor for our continued success."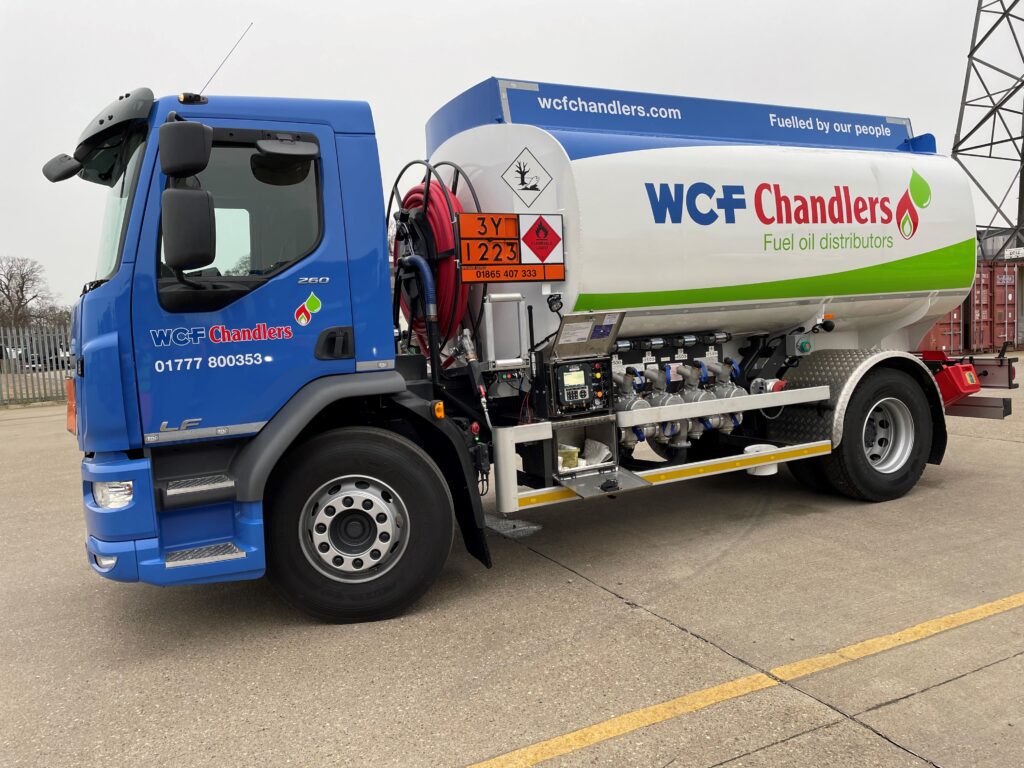 In such a vital sector as energy distribution, getting the product to the customer efficiently is key, as Sophie concludes: "We're dedicated to building long-term relationships with our customers and do everything we can to deliver fuel safely and on time.
"Since adding the new additions to the fleet, we have seen an increase in the customer base we can access, but more importantly an increase in customer satisfaction due to quicker and more efficient deliveries."
Margaret Major, editor for Fuel Oil News, commented: "The vital role of the fuel distribution sector is to get energy to customers, and this vehicle has enabled efficient deliveries to even the hard-to-reach ones ensuring they are also kept fuelled.
"The increased customer reach and satisfaction shows that WCF Chandlers got it spot on with this addition to its fleet."
Congratulations from all at Fuel Oil News to WCF Chandlers and to the winning manufacturer Road Tankers Northern.
A number of runners up were also highlighted for their contribution to the vital work of the liquid fuel distribution sector and feature in the February issue of Fuel Oil News. You can subscribe to receive your own issue each month here.
Could you take the title of Tanker of the Year 2023?
We now look forward to receiving your entries for the 2023 award which will be accepted until 31st December 2023 – plenty of time to highlight a new tanker added to your fleet during 2023 which adds that something extra to your business.
Please send details of the tanker – the manufacturer, specification and why it adds value to your fleet, business and customers – together with a photograph to claudia@fueloilnews.co.uk, and we could be adding your company's name to the 20 below.
All our winners from 2003-2022
Tincknell Fuels (Magyar)
Heltor (Tasca Tankers)
Cambria (Road Tankers Northern)
Kelly Fuels (Central Welding)
Cooke Fuels (Road Tankers Northern)
EMO Oils (Central Welding)
Consols Oils (Maidment)
WCF Fuels (Road Tankers Northern)
BWOC (Feldbinder)
Stevenage Oils (Lakeland)
Craggs Energy (Tasca Tankers)
Howells Fuel Oil (Road Tankers Northern)
lnver Energy (Williams Tanker Services)
Wilton Transport Mini Tankers (Tasca Tankers)
Donegal Oil (Road Tankers Armagh)
Silvey's Fuels (Tasca Tankers)
Hylands Fuels (Road Tankers Armagh)
Crown Oil (Road Tankers Northern)
Kettlewell Fuels (COBO)
WCF Chandlers (Road Tankers Northern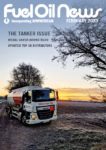 This article originally appeared in the February 2023 issue of Fuel Oil News magazine.
View the magazine