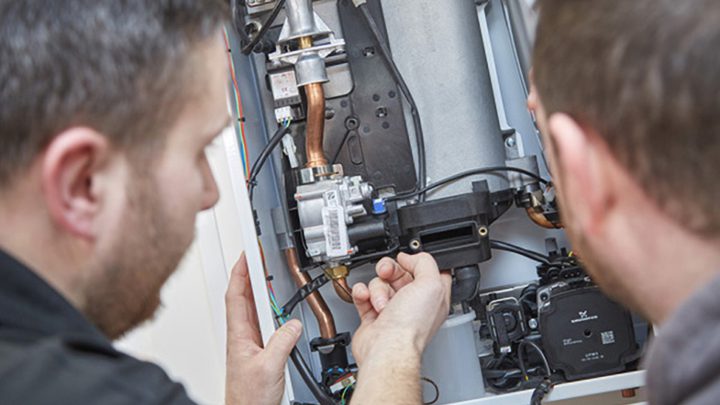 I was pleased to see Grant Engineering and Aga Rayburn receive recognition for their work creating and promoting HVO boilers. I was also delighted by the number of entries to the Young Person of the Year Award that mentioned work on renewable liquid fuels.
In addition, it is worth noting that OFTEC will shortly be issuing revised training material which includes detailed information on conversion from kerosene to HVO.
Delivering the renewable liquid fuel customer experience
The success of our project depends on providing customers with a smooth and cohesive experience, which goes beyond just delivering fuel. In order to achieve this, I believe it is vitally important that we maintain consistency with what our customers are used to.
This means working closely with our fuel suppliers, RLF producers, boiler manufacturers, and OFTEC technicians. Soon, we'll invite customers to be a part of this process.
2026
We are putting in a lot of effort to revise the government's plan of prohibiting new heating oil boilers from 2026 and making HVO (or other RLFs) a feasible and economical option for household heating oil. As the deadline approaches, a growing number of customers will learn about the ban and will reach out for assistance and advice.
A seamless experience
Customers will want to be informed about the RLF, including its provenance and how it will work within their homes. They will need advice regarding the alterations to their current boilers or about transitioning to a new HVO one. Additionally, ongoing support might be necessary after the RLF is in use.
By working together, we can ensure clear and consistent communication to achieve a positive customer journey.
The heat pump experience
It is probably the recognition of this whole 'experience' approach that is currently lacking in the deployment of heat pumps.
Although heat pumps may not be suitable for every home, particularly those off the gas grid, they will contribute significantly to reducing carbon emissions in many UK households. However, an approach that considers how customers interact with their heating systems and their current experiences is crucial for successful implementation.
There are two areas that require further consideration: how, and which, manufacturers are incentivised to meet demand, and gaining a better understanding of the purchasing process.
The government has proposed, and is currently consulting on, the clean heat market mechanism (CHMM). The CHMM will, from 2024, place an obligation on the manufacturers of heating appliances (including oil boilers) to meet targets for the proportion of low-carbon heat pumps they sell each year relative to fossil fuel boilers. These targets will steadily increase year-on-year, starting at 4%. The objective of the policy is to encourage manufacturers to invest in building the heat pump market.
Why penalise the manufacturers?
One major issue with this mechanism is that it solely relies on sales to end users and fails to take into account the customer's experience. When a customer needs a new heating appliance, they typically contact a plumber first, conduct online research, and potentially visit a builders' merchant or DIY shop.
Due to the lack of direct interaction between manufacturers and customers, there is limited opportunity for manufacturers to directly influence the ultimate purchase decision. Therefore, it seems unfair to penalise manufacturers under these circumstances.
The customer experience in other sectors
Some mandates prioritise the customer experience, such as car manufacturers that are required to produce a certain percentage of electric vehicles. Since they have a direct relationship with customers through their franchisees, they have the power to influence the customer experience. However, in the home heating sector, many customers may not be aware of the brand of boiler they use, and I am sure it is not a subject regularly discussed down the pub.
The stats
A recent survey by NESTA recorded that 85% of heat pump purchases were planned and 13% were 'distress' purchases (made of necessity due to the failure of a previous system). In contrast, 51% of gas boiler purchases were planned and 48% were made due to necessity.
The research determined that transitioning to a heat pump is currently all but impossible at times of distress due to the time taken to design, receive the necessary components and install a heat pump.
The survey also shows that a heat pump is typically installed by an independent installer, with a lead time of one to two months. By comparison, gas boilers are typically installed by independent installers or energy companies in less than a month.
Now take these results and add them to the OFTEC experience, which indicates that about 60% of oil boilers are distressed purchases, and it becomes apparent that the proposed system is not aligned with the customer experience. For a practical item such as a boiler, individuals usually replace it only when it breaks down and they have no other choice.
What next
It's important to acknowledge that the car manufacturer example I provided is not without other factors to consider, including cost and infrastructure challenges like charging points. Nevertheless, it's commendable that the system takes into account the customer's journey and overall experience.
When it comes to the heat pump policy dilemma, the key challenge is figuring out how to align with the customer's experience. It's not practical to expect the customer to adjust to the product process – the solution lies in adapting the product process to meet the customer's needs.
A recent report by the Competition and Markets Authority (CMA) highlighted some of these issues, advocating more needs to be done to address the lack of customer information, the claims by the green heating industry and the complexity of the standard setting process.
This report serves as a warning for the industry to take action on these issues. Although renewable liquid fuels are not yet available for domestic customers, it's reassuring to see that the industry is already taking these concerns into consideration.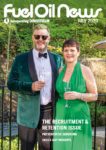 This article originally appeared in the July 2023 issue of Fuel Oil News magazine.
View the magazine