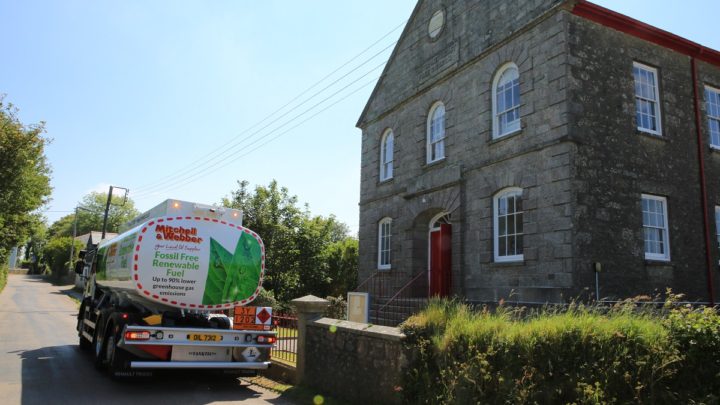 John Weedon, director at Mitchell & Webber, tells us how this nationally important demonstration project started, and talks us through their experience of delivering HVO conversions in their local community and the incredible progress that has been made.
Involved from the start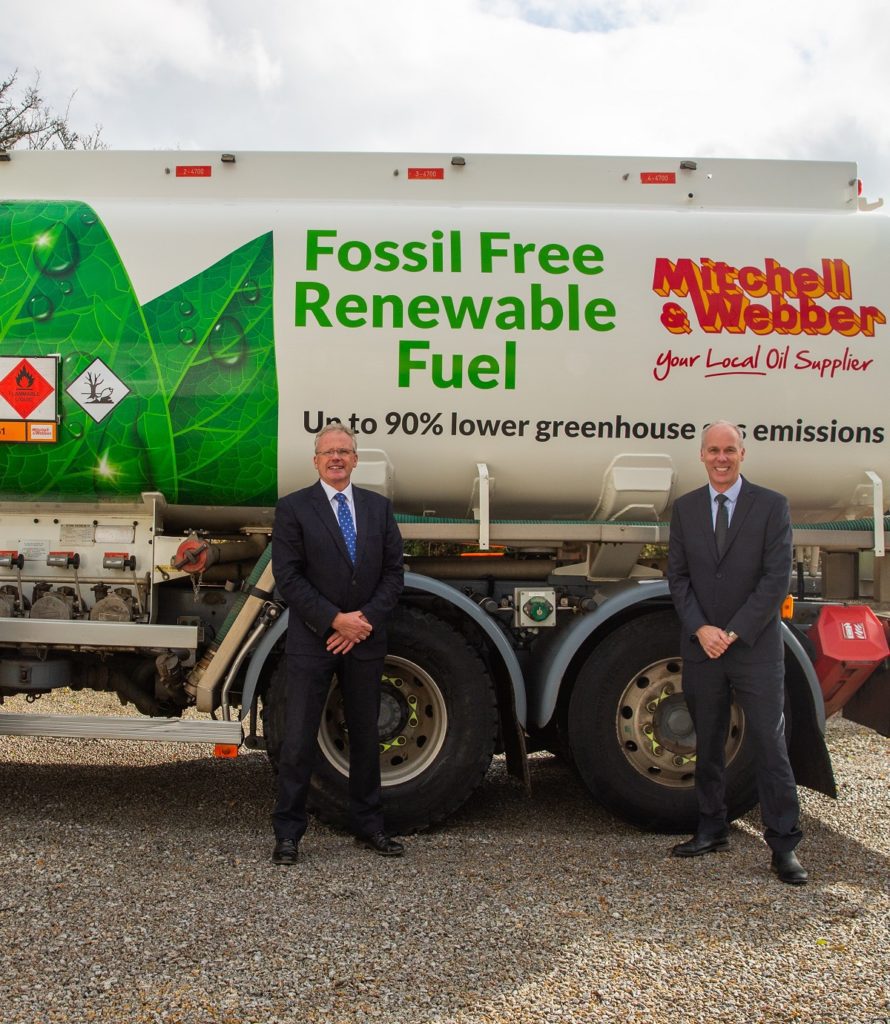 At Mitchell & Webber, we have been delighted to work on the Future Ready Fuel project and are pleased to have been involved with the scheme from the very start. Back in 2019, UKIFDA asked us to be a part of the team, along with every sector within the industry, to investigate low-carbon heating fuels for the future. We were passionate to trial hydrotreated vegetable oil (HVO) as we believe this was the best and most likely decarbonisation option to satisfy the government.
There were many discussions regarding blends with other biofuels but, overall, we felt HVO would tick many more boxes than other solutions which were proposed. HVO not only has the advantage of huge net CO2 savings, but it is also biodegradable, and nontoxic, the waste feedstocks are internationally certified and, importantly for the customer, it is simply a drop-in replacement for fossil heating oil.
Early conversions
Luckily, we had the ideal property for the first trial in the UK right beside our depot at Scorrier near Redruth in Cornwall. We were able to get the boiler converted, with the guidance of OFTEC, and this property went live on the HVO trial in November 2020. It was essential to get the trials started in that heating season, and initially we asked our testers to run the boiler 24 hours a day to get a quick assessment of the performance of HVO. With this property being so close, we could check things daily in case there were any issues with the HVO – but, in fact, we were pleasantly surprised.
The results showed that it performed extremely well, which gave us the confidence to expand HVO trials more widely. We approached individuals and businesses with every type of boiler we could think of to get involved in the trial – and, by early 2021, we had around 30 appliances running on HVO with great success.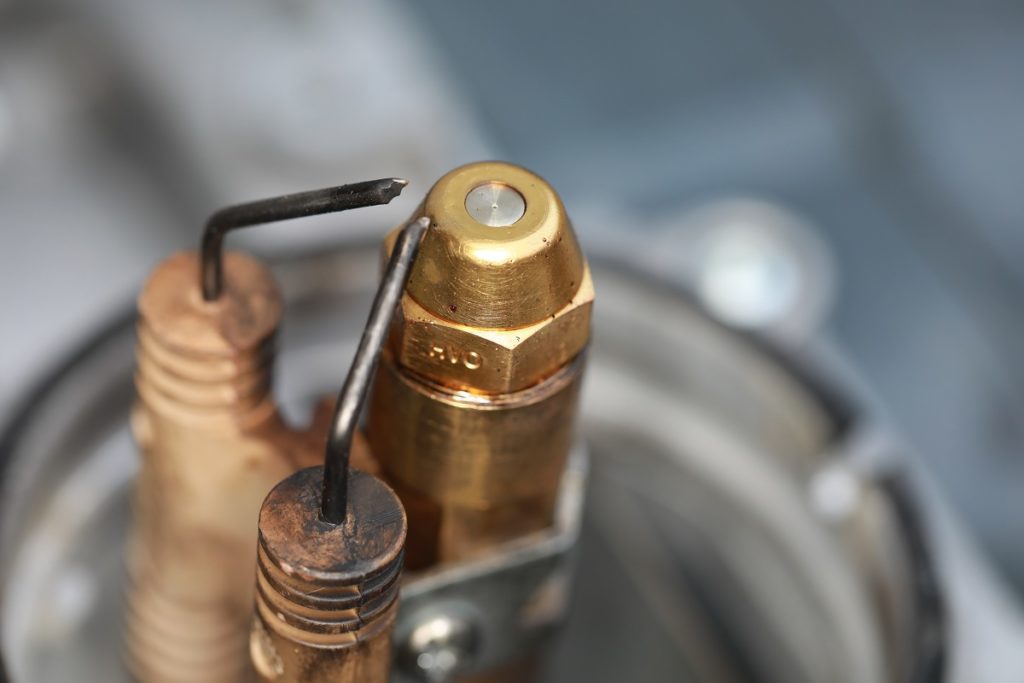 We thought about the competition to the HVO solution and therefore embarked on seeking demonstration sites that would highlight the great advantages of keeping the existing heating system in place. By May 2021, in advance of the G7 meeting held only 5 miles away at Carbis Bay, we got the first school on to HVO, and they were delighted to receive a cabinet minister to review the conversion. Following the school at Gwinear, the first church, at Stithians was also soon converted to HVO.
Gaining support
For the next heating season, UKIFDA and OFTEC wanted to expand the trials even further to help highlight the success of these initial conversions. The thought came to mind of converting many properties of different types and ages, all in one community, and this led to the small village of Kehelland being earmarked as an ideal location.
Despite being very local to us, the project of converting a village certainly brought challenges: we quite literally had to knock on doors to introduce ourselves, and explain what HVO is and can do, in the hope of securing support and agreement to trial the new fuel. We had to provide the right information, reassurance, and show our confidence in HVO. Getting one village resident on the trials helped us enormously, as this helped to quash any concerns over whether HVO could do the same job and provide the same heat as kerosene.
It also enabled other residents to see how quick the conversion process was and reassured them that everything to do with the conversion was taken care of. I also personally guaranteed that if any participant didn't want to continue with the trial, for whatever reason and at any time, we would convert them back to oil at no cost. Quite soon we were working flat out to convert as many properties in the village as possible – including the school, church, local businesses, and many other domestic properties.
Building confidence
A key part of our approach was to ensure that all participants were well briefed on HVO. We were keen to show the benefits and what, as an industry, we are trying to achieve. I was delighted with the support for these demonstration conversions, and nobody I approached declined to take part. In fact, they were all extremely keen and very happy to promote this decarbonisation option. They all appreciated that the costs and disruption of other solutions were beyond their grasp, and that the electrical grid supply would be unable to sustain other technologies.
Some homeowners, and even the school, were so impressed with HVO and how well it performed that they invested in a new boiler. This has brought further efficiency savings and given these properties a reliable heating system for many years to come. We are pleased that we have now converted around 50 appliances onto HVO, and there is great enthusiasm and desire to keep their appliances on the low carbon fuel.
Supporting our customers
We have been a constant support for all customers with appliances running on the replacement fuel, carrying out regular monitoring reports and services and have found the performances to be excellent. With no sulphur in the fuel and a much cleaner burn, the boilers are a joy to service – even after many months of running with the fuel. Apart from a couple of dye issues with some low NOx boilers, we have had no customer breakdowns due to running on HVO – so their confidence in the fuel has grown immensely.
Community feedback
In December 2022, we organised an event with some of the residents of Kehelland to give them the opportunity to give honest feedback to Ken Cronin, CEO UKIFDA, and their local MP, George Eustice. In view of the number who were participating, we asked the local school to accommodate this meeting and they were delighted to do so, especially as they were also taking part in the trial.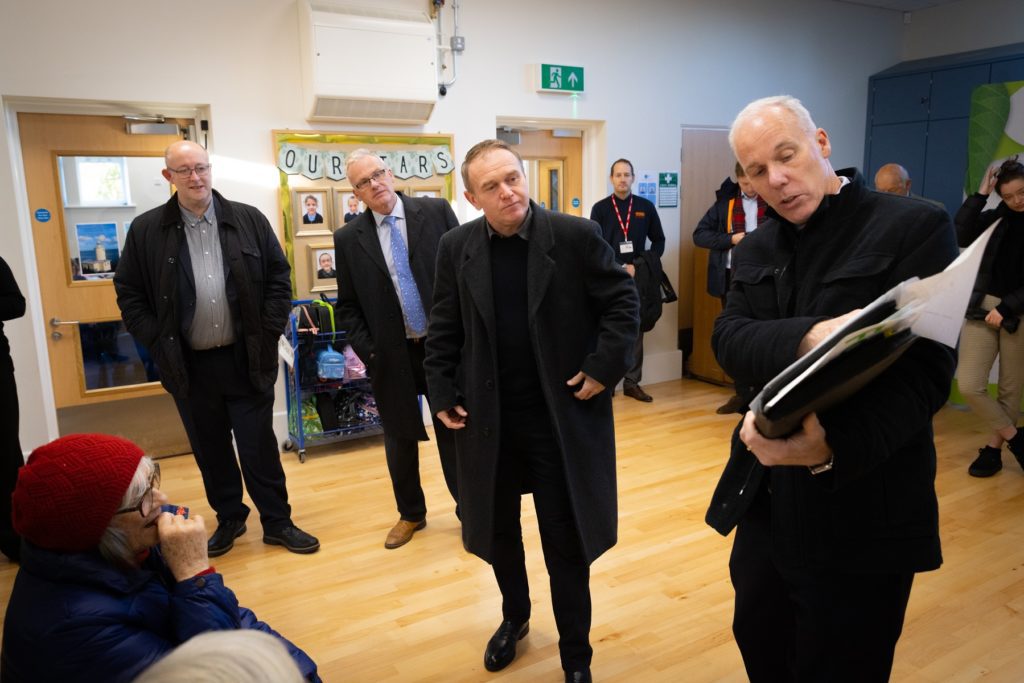 The impact of the residents' feedback to George Eustice and Ken Cronin was extremely powerful. They highlighted how well the fuel worked, the ease of conversion, and how their conversions used less fuel and produced more heat. The representative of the church explained that other technologies wouldn't be able to get the building to the required temperature as quickly as a boiler on HVO. They also explained they were convinced HVO would be the best decarbonisation option for them, as they also couldn't afford the projected costs of other technologies. With the residents aware of the current high costs of HVO, compared with kerosene, they asked what could be done to make it affordable to enable a move away from fossil fuel.
Government support
This event went some way towards alleviating our frustration that, whilst everyone we speak with understands the great advantages of decarbonising using HVO, that message had struggled to reach the decision-makers within the UK government who hold the power to assist in rolling out HVO more widely. We were even more delighted that, in January 2023, Mr Eustice created a bill in the UK Parliament to highlight the benefits of this renewable fuel and seek to reduce the duty on it – a massive springboard for the industry. The Bill had its first reading on the 11th of January this year and we are hopeful that this step will lead to wider recognition and support for HVO.
Rural challenges
We are receiving a huge response from our customers supporting the drive to HVO. Many tell us that they are simply unable to consider any other option for decarbonising their heating, either for financial or practical reasons. In a rural area like ours, with many older properties that can't be easily converted to other sources of low-carbon heating, a direct switch of fuel is the best solution. This is particularly the case with larger or more unusual buildings like churches.
Future hopes
There is certainly a massive momentum behind HVO now, and at Mitchell & Webber we are optimistic about the future – not only for the potential of HVO, but also for other future liquid fuels that may come to market.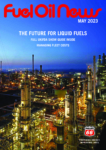 This article originally appeared in the May 2023 issue of Fuel Oil News magazine.
View the magazine