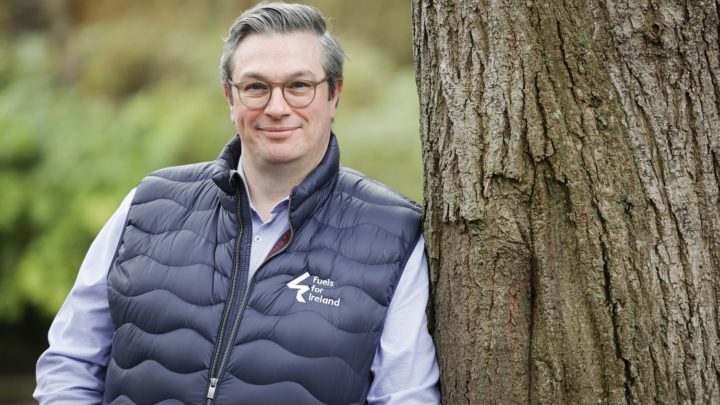 Here, from our April issue, Kevin McPartlin of fuels for Ireland, explains how an industry group, The Alliance for Zero Carbon Heating (TAZCH) is influencing government policy on the decarbonisation of the home heating sector in Ireland.
While climate-related issues have been at the forefront of the political agenda in recent years, progress toward the Irish Government's goal of achieving carbon neutrality by 2050 has been frustratingly slow. This is particularly the case for the heating sector, which has proved difficult to decarbonise due to a high reliance on gas and oil. It is in this context that the Alliance for Zero Carbon Heating (TAZCH) was formed, in January 2021, by its three founding members: OFTEC, Fuels for Ireland and UKIFDA. By uniting businesses from across the fuel and heating sectors, TAZCH offers much-needed expertise and pragmatic, industry-based solutions for decarbonising the home heating sector in Ireland.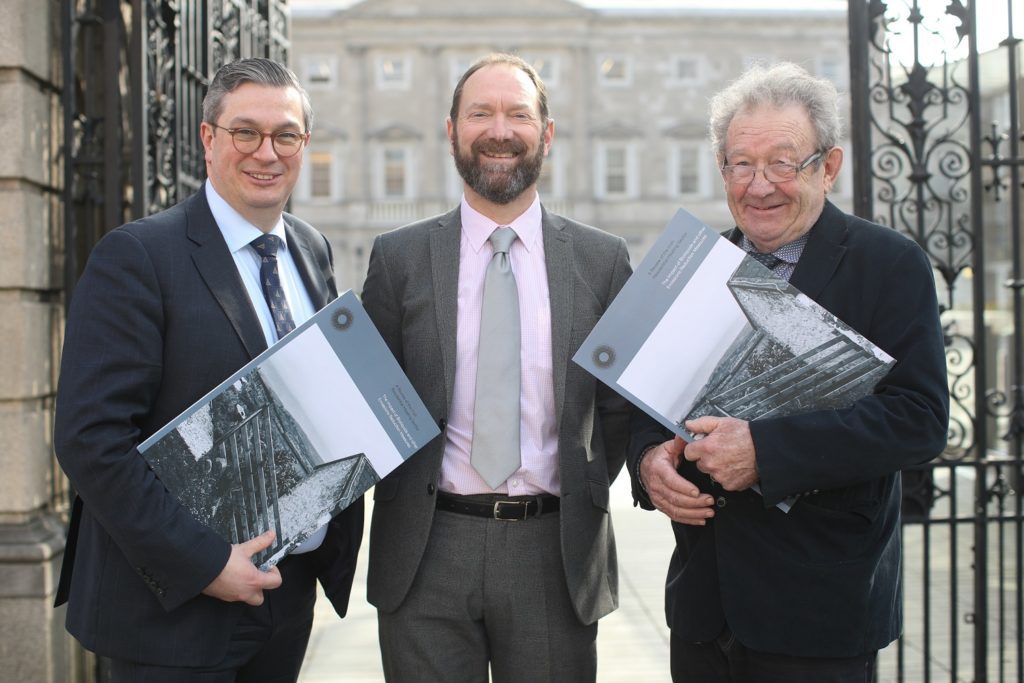 Multi-solution approach
As a country, we remain heavily dependent on fossil fuels for our heating, with about 700,000 homes nationally relying on kerosene to stay warm. With only about 6% of our heat sector demand being met by renewable energy, we are lagging far behind our European counterparts, where renewables meet an average of 22% of demand. While the Government has recognised the need to lower emissions from the sector, it has focused almost exclusively on electrification as a solution, embarking on an ambitious strategy to install 600,000 heat pumps in existing homes by 2030. While electrification is important, it is not a panacea, as it requires the deep retrofitting of buildings en masse, which is an expensive and disruptive undertaking, costing €56,000 on average.
TAZCH believes that, if we are to be successful in our efforts to achieve carbon neutrality, alternative technologies must be deployed alongside electrification in the heat sector. A range of advanced, synthetic and bio fuels exist, which have been proven to quickly and efficiently reduce heating emissions by up to 87%. Armed with this knowledge – and the industry expertise that will allow us to realistically bring these
low carbon solutions to market – we at TAZCH have met with over 40 parliamentarians, presented our findings to policymakers, and spoken to the media about how advanced, synthetic and bio fuels can play a key role in meeting our emissions-reduction targets. To date, we have
had some great results and we plan to build on this progress throughout 2023, ensuring that low carbon liquid fuels are recognised as a legitimate alternative to decarbonising the heating industry.
Offering real solutions
The Irish Government is no stranger to using liquid biofuels to lower carbon emissions. In fact, such fuels are the largest contributor to emissions reductions in the transport sector, where the Renewable Transport Fuel Obligation (RTFO) scheme is expected to save 1Mt of carbon emissions by 2030 – far outweighing the emissions savings made by the increased use of electric vehicles on Irish roads.
Part of the reason the biofuels scheme has been so successful in transport is because low carbon liquid fuels have been incentivised through the provision of certificates, which allow suppliers to meet their renewable fuel obligations by blending liquid biofuels, like ethanol, with petroleum-based fuels like petrol. There is no reason this logic cannot be applied to the heating sector, where liquid biofuels like hydrotreated vegetable oil (HVO) could be deployed for use in existing boilers, to quickly lower emissions on a massive scale.
TAZCH has long called for the introduction of a Renewable Heat Obligation (RHO) and the Government has finally heeded this call, pledging to introduce such a scheme no later than 2024. The next step for TAZCH is to ensure that the use of renewable liquid fuels like HVO is incentivised under the scheme so as to provide commercially viable solutions to decarbonising heat. This biofuel certification scheme is one of a number of concrete proposals TAZCH is eagerly sharing with politicians and policymakers, who are showing an increasing level of interest in our position.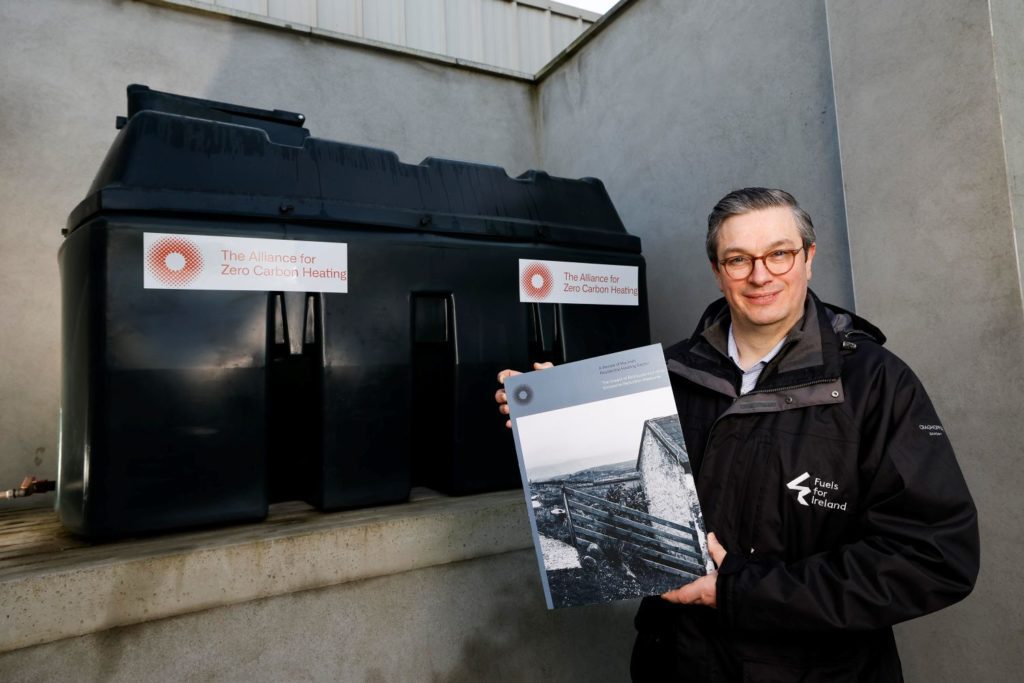 Supported by evidence
Part of the reason the Government has been reluctant to embrace these solutions is because the National Heat Study, published last November, recommended that electrification and district heating systems be prioritised over the use of alternative technologies. However, even if the Government meets its retrofitting goals, thousands of homes across the country will remain dependent on oil-fired heating systems, and this is particularly the case in rural areas where district heating is not an option.
There is a significant body of scientific evidence to show that liquid biofuels like HVO can be sustainably produced, distributed and deployed for use in the heat sector. A report, commissioned by TAZCH and conducted independently by the world-renowned consultancy firm AECOM, showed how HVO can provide an affordable way of reducing heating emissions by 87%. A study by Portland Analytics, which comprehensively analysed the availability of sustainable feedstocks for biofuel production in Europe, demonstrated that we will have the capacity to produce enough renewable liquid fuel to meet biofuel consumption several times over. In fact, the projected renewable liquid fuels yield would exceed demand by between 243 – 560%. Similarly, a report for the Department of Transport noted that Ireland's indigenous production capacity of HVO could triple by the start of the next decade. This fact- based, scientific evidence provides a compelling case for the use of sustainable biofuels in home heating, which is increasingly understood by the politicians with whom TAZCH engages on a regular basis.
Policymakers must move away from the idea that traditional boilers will perpetuate a reliance on fossil fuels and understand that, with the right technology, these systems can deliver zero emissions heating too. We must take a technologically neutral approach to decarbonisation and use all of the tools at our disposal, because when it comes to meeting our climate targets, there is no time to waste.
Champions of the cause
TAZCH's message is gaining momentum, and has filtered through to the floor of the Oireachtas, where a number of TDs from across the political spectrum have used the information we have provided to them to make a compelling case for the use of advanced, synthetic and bio fuels in heating. Only last month, a number of Cork County Councillors called on Minister Eamon Ryan to remove all taxes and levies from HVO when used in heating, as a way of incentivising the use of liquid biofuels. This call for action came after Green Biofuels Limited (GBF) announced that it was evaluating the potential for a biofuel refinery in Ireland, following the launch of its terminal in Cork. It is great to see that our industry's message is being heard in the political sphere and we must ensure that this is followed up with tangible policy changes that will allow us to play our part in reducing heating emissions.
Save the date for the Ireland energy conference
If you are an industry professional or interested party and TAZCH's message resonates with you, then you will not want to miss the upcoming conference hosted by TAZCH founding member Fuels for Ireland (FFI). This one-day event will be held in the Sheraton Athlone Hotel on Tuesday 23 May and its theme will be 'Powering Today and Tomorrow.'
FFI will bring together a host of interesting speakers, industry leaders and policymakers in the energy space to discuss how we can continue to meet the energy needs of families, businesses, society and economy while also striving toward net carbon-neutrality by 2050. The day will begin with a general plenary session, after which attendees will break into two separate strands to focus on the heating and transport sectors. A host of influential panellists have been invited to speak and the conference promises to be a valuable and enjoyable experience for anyone interested in networking, idea sharing or simply educating themselves on this important topic.
Go to the Fuels for Ireland website at www.fuelsforireland.ie/ptt2023 to find out more and to book your ticket.
If you have comments or questions arising from this article, please send them to the editor: margaret@fueloilnews.co.uk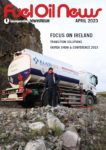 This article originally appeared in the April 2023 issue of Fuel Oil News magazine.
View the magazine