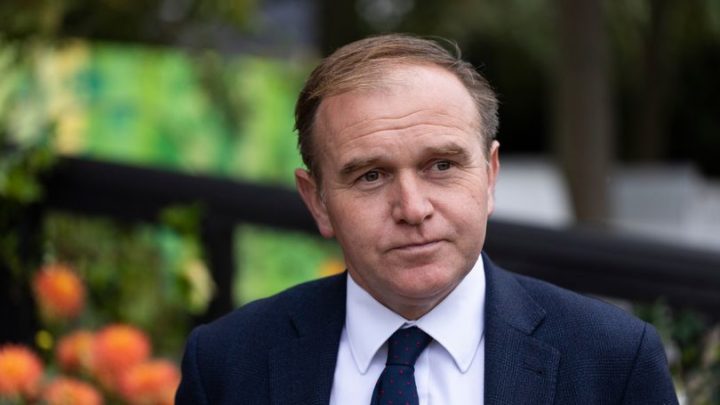 On Wednesday 11th January, the influential Cornish Conservative MP and former Environment Secretary, George Eustice, introduced a Ten Minute Rule Bill in Parliament to support the use of HVO in heating. The Bill proposes to reduce the duty charged on renewable liquid heating fuel and incentivise consumers to replace kerosene in existing boilers.
Passed unopposed
A Ten Minute Rule Bill is a first reading of a private members bill with the sponsor permitted to make a ten minute speech outlining the reasons for the proposed legislation. Viewed as an opportunity to table an issue to raise its profile, there is little chance of such bills progressing unless there is unanimous consent.
In an extremely encouraging development, the bill presented by Mr Eustice was passed unopposed, with the MP expressing his thanks for the "extraordinary expressions of support" that he had received from MPs of all parties and will progress to its second reading on March 3rd.
In presenting the bill Mr Eustice commented: "I have been heartened by the extraordinary expressions of support I have had for this proposed legislation from Members from all parts of the House. In addition to those who have agreed to sponsor the Bill, others have offered support in taking it forward.
"It is no surprise that the Bill should have such support, for 1.7 million homes in the UK are off the gas grid—about 1.1 million in Great Britain and a further 600,000 in Northern Ireland. They are mainly in rural communities, and they mostly rely on kerosene boilers for their heating. As we chart a course towards net zero, finding a low-carbon solution for these homes is going to be incredibly important."
Overlooked
Referring to the Government's current 'heat pump first strategy' under which off-grid homes will be banned from buying replacement boilers from 2026, instead expected to install air source or ground source heat pump systems, Mr Eustice suggested that: "A good option is being overlooked here in favour of the best option."
Whilst emphasising his support for both air source and ground source technologies, Mr Eustice highlighted concerns that the costs involved in installing heat pumps in older rural properties present a "huge barrier" and that they may not be the right solution in all cases.
Instead, Mr Eustice said, kerosene oil boilers can run on HVO with a "minor adaptation" and reduce related greenhouse gas emissions by 88%.
Referring to the successful industry HVO trials being led by trade associations OFTEC and UKIFDA in partnership with fuel distributors and technicians, as part of the Future Ready Fuel campaign, Mr Eustice suggested: "The Bill would establish a better path towards decarbonising our energy in these off-grid homes, because the technology now exists to adapt existing boilers to run not on kerosene but on hydrotreated vegetable oil, a renewable fuel derived from waste."
Cost parity
The current high cost of HVO as a home heating fuel, when compared with kerosene, is one of the main barriers to its more widespread adoption. To address this the bill seeks an extension of the current RTFO mechanism, which, in effect, subsidises renewable fuel for transport, "to cover the use of renewable fuels in domestic boilers and remove the current duties from these renewable fuels, which are entirely counterproductive."
In his presentation of the bill Mr Eustice explained: "The intended impact of my Bill is to reduce the cost of HVO so that it can achieve parity with kerosene. If we get parity of cost with kerosene—the cost of conversion is modest—we will see a very rapid adoption of HVO."
Targeting carbon emissions
Mr Eustice also highlighted the significant and immediate impact that a rapid uptake of HVO would have on carbon emissions: "The key thing is that, if the Government were to target carbon emissions, the incentive to use renewable fuels would become quite obvious.
"The great advantage of my proposal is that there would be a rapid uptake of HVO within carbon budget 4—literally within the next four years. Within those four years, we would see a dramatic 88% reduction in carbon emissions."
"The key is to make it as easy as possible for people to make the change. The easier we make it and the more effort we put into making sure that they do not need to change their way of life, the faster the uptake will be; and the faster we get uptake, the quicker we will get to net zero."
Industry welcomes 'significant support'
Commenting on the high level of support shown for the bill Ken Cronin, CEO UKIFDA, said: "It was very encouraging to see the level of and cross party support for this bill. We are very confident that HVO will work as a 'drop in' replacement for heating oil. 150 oil heated properties, from homes, businesses, schools to churches have already successfully switched to HVO as part of the industry funded demonstration, with no major technical hurdles and significant support from the consumers involved.
"While we believe the technical case for using HVO has been made, a barrier remains that it is currently more expensive than heating oil. This could easily be addressed by the government supporting this bill."
Paul Rose, CEO of OFTEC, commented: "We welcome this Bill and commend George Eustice MP for standing up for rural homes. For many oil properties, the government's proposals to deliver a heat pump first approach are simply unworkable. The technology is too expensive, the buildings aren't suited and the installer base isn't ready. With less than three years to go until the 2026 deadline, we need to rethink how we decarbonise the off-grid sector if we are serious about delivering net zero.
"Our industry has already demonstrated the renewable liquid fuel HVO works and research shows there is more than enough supply to meet demand. Alongside its plans for heat pumps, it's now time for the government to put in place the policy mechanisms to support a wider rollout of renewable liquid fuels. We urge MPs to back this Bill as it moves into its second reading, but also to get government to include an amendment in the forthcoming energy bill which includes the wording of this bill."
The Renewable Liquid Fuel Heating bill has its second reading on Friday 3rd March 2023. It is sponsored by: Sir Gary Streeter, Kevin Foster, Anne Marie Morris, Mr David Jones, Jim Shannon, Ben Lake, Sir Mike Penning, Mr Robin Walker, Selaine Saxby, Ian Paisley, Derek Thomas and George Eustice.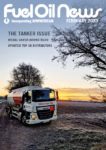 This article originally appeared in the February 2023 issue of Fuel Oil News magazine.
View the magazine