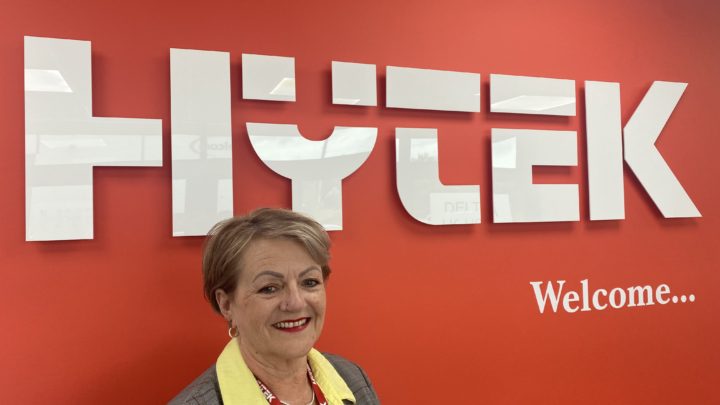 In this open letter to the industry the company serves, Hytek's managing director, Jacquie Davies, shares her thoughts on the recent past and her hopes for the future.
Firstly, if you have seen our advert in the July issue of Fuel Oil News, I want to make it clear that we are not in the habit of fuelling DeLorean's. If you haven't seen the advert yet, you'll be wondering what on earth I am talking about. Hopefully all will become clear. Bear with me.
Looking back
I've been the managing director of Hytek for almost a year now, having spent a good proportion of my career before that as someone on the other side of the fence; a customer of Hytek. I joined our industry in 2000, working in the commercial tank manufacturing sector. For some 14 years, I relied on Hytek; a key supplier for 90% of the tank equipment and ancillary products used to adorn our tanks. Quality fuelling equipment and reliable monitoring solutions. A brand you could unequivocally trust.
For so long, Hytek was rightly seen as the market leader in the field, unquestionably a preferred supplier. Known for quality products, first class service, product availability, next day collection and delivery, no-quibble warranties, exemplary field support, and perfectly-pitched levels of communications. Across everything Hytek did, there was a clear commitment to always deliver for customers.
Business values
Yet, over the last 18 months, some of these standards have slipped. That may seem like a mildly odd thing for me to admit but, above everything else, we are a business that values honesty and so we are prepared to admit our mistakes and issues. We launched a new software system, and there were (putting it mildly) teething issues. Like many businesses, we also suffered from supply issues, but we tried to just ride it out and remain optimistic that everything would be fine. But optimism is not a way to run a business. That was wrong.
We know that delays, or a lack of communication on deliveries of vital equipment can cost thousands, with field engineers coming to a standstill which has an inevitable knock-on effect on our customers' reputations with their customers. That's simply not good enough. It has been a frustrating time for us and, more importantly, for you.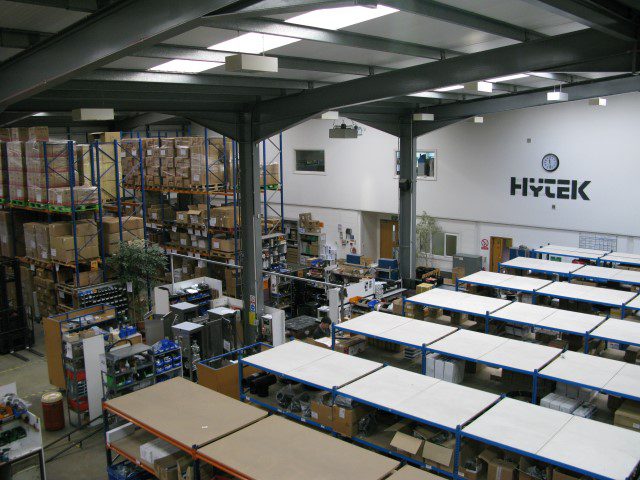 We are prepared to acknowledge this, because we are now confident, confident we are getting back to what we've always done best. Our high-quality products are on the shelves, and communication with you, the people we are privileged to call customers, is an unwavering priority. I'm confident you'll see and experience that when you work with us.
People first
One thing that has never changed in the business is the commitment to valuing good people. Be those our clients, our partners, or our employees.
In fact, the people of Hytek have always been such a key part in making it the organisation it is. I remember my first encounter well; with Hytek's own Emmett Brown (I thought I had better get another tenuous BTTF reference in here), Ian Taylor.
Introduced to me by Terry Barker, he was an incredibly positive personality, oozing the Hytek ethos of putting people first. I'd go so far as to say he has created a legacy – we are still a business packed with the very best people.
The word count does not permit me to mention them all by name, but there are a couple of people I'd like to highlight. Andy Seal, or as we affectionately call him, 'The Oracle', wows me daily with his encyclopaedic knowledge of our business, our products and the commercial fuel sector at large. To say he goes above and beyond for customers would be an understatement of significant proportions.
Andrew Olive, who joined our business when we acquired Pumptronics, remains at the forefront of product innovation. He has developed many great products including the Zeon and C Series and is also responsible for the ongoing research and development of our Fuel Management Systems, ensuring we remain at the cutting edge of product innovation.
He's particularly excited about accurate live fuel management data right now but, again, I don't have the word count to go into that here. Be sure to ask him about it if you speak to him.
Personally, I look forward to meeting many more of our customers soon. I wanted to end this article with perhaps the greatest quote from Back to the Future; "where we're going, we don't need roads". But given what we do, that would be just plain wrong to say the very least.
So, I'll leave you with this. We are back. We very much look forward to proving that to you soon.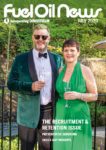 This article originally appeared in the July 2023 issue of Fuel Oil News magazine.
View the magazine