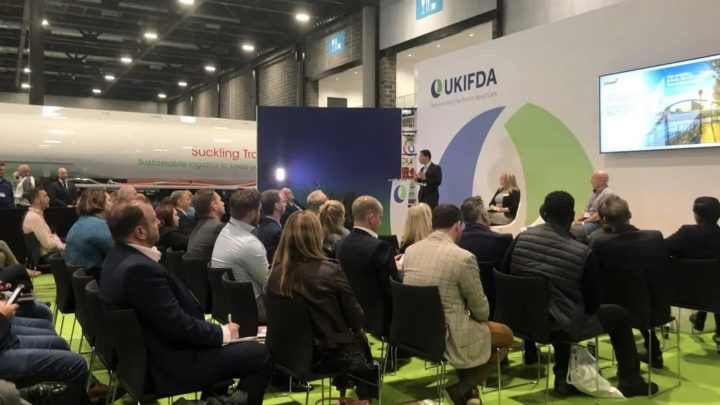 With less than a week until the new format UKIFDA Show & Conference, taking place on 10th May 2023 at CBS Arena in Coventry, organiser and trade association the UK and Ireland Fuel Distributors Association has thanked sponsors and exhibitors for supporting this important collective event.
The one-day event will platform the most up-to-date innovations in the liquid fuel distribution industry and its associated supply chain. It comprises a sold-out exhibitor space and conference hosting an insightful programme of speakers and three not-to-be-missed roundtables.
Premier event
Reporting on the latest event activity, Ken Cronin, UKIFDA Chief Executive, said: "A huge thank you to all the sponsors and exhibitors for their support in making this new format Show & Conference happen. Whilst the event is taking place in person, all companies attending are busy populating their Whova app 'virtual' sales booths so that attendees can plan the stands they want to visit and, don't forget, you can use the Whova app to arrange meetings and send messages."
Commenting on the new event format, spokesperson for the Show's headline sponsor Phillips 66 Limited, said: "We, at Phillips 66 Limited, are delighted to support UKIFDA Show & Conference 2023 and to once again be the headline sponsor. It is the liquid fuel distribution industry's premier event and provides a unique opportunity for our community to come together to celebrate excellence and showcase innovation."
Attendees will be welcomed to the CBS Arena in Coventry by a vehicle from outdoor vehicle sponsor, Tanquip.
The 500-capacity Awards Dinner will be hosted with acknowledgement to the support of a range of sponsors, including FoxInsights, sponsoring the President's Drinks Reception and Mabanaft, sponsor of the Awards Dinner.
Celebrating success
The evening is all about celebrating the industry and will be interspersed with award presentations, including the Innovation Award sponsored by Fuel Oil News, the Green Award sponsored by Oilshield, Depot of the Year sponsored by Pen Underwriting, Driver of the Year sponsored by OAMPS, Young Person of the Year Award sponsored by UKIFDA, and new for 2023 the Customer Services Award sponsored by worldpay from FIS.
For visitors to the exhibition, a full list of exhibitors is available here. Exhibitors and sponsors can also be found on the Whova app, where each has a virtual 'Booth'. This features product and service launches, videos and streams, downloadable brochures and handouts, promotional offers and contact details for networking opportunities.
With delegate tickets also sold out the event is set to be another hugely successful industry gathering and UKIFDA looks forward to welcoming everyone to Coventry next Wednesday.