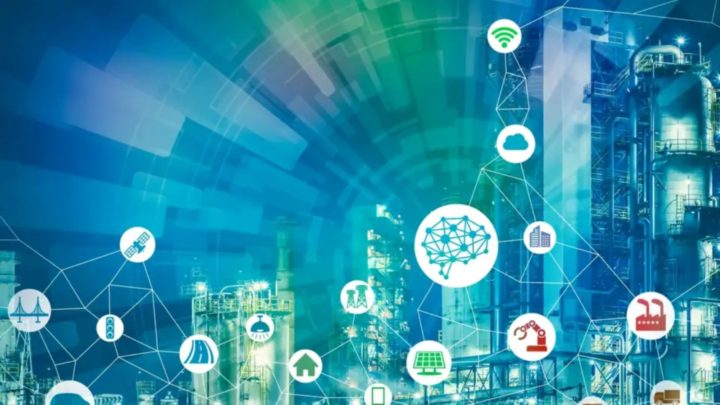 It's been an exciting year of progress which saw our name change to Fuels Industry UK from UKPIA, to reflect our evolving remit to champion low carbon fuels as well as traditional petroleum products. We also seized the opportunity to change the name of our annual statistical publication series, now called Fuels Statistics, which has been updated and refreshed to provide stakeholders with all the most important facts on the sector, including a continued emphasis on renewable as well as traditional fuels.
Growth in renewable fuel consumption
Among the headline findings this year is that renewable fuel use, which on average has an overall greenhouse gas (GHG) saving of 82% compared to fossil fuel counterparts, saw continued uptake led by the increasing targets outlined in the Renewable Transport Fuel Obligation (RTFO). The RTFO is playing its part by helping to reduce the UK's cumulative carbon dioxide emissions as we move towards net zero in 2050.
To break this down further, we can see that used cooking oil now accounts for some 55 percent of all biofuel feedstocks in the UK and is used to produce 93 percent of UK biodiesel. China is currently the largest source of renewable fuel feedstock, accounting for 25 percent of the market share, with much of the imports in the form of used cooking oil.
Also of note is that bioethanol has increased its renewable fuel market share since 2020 following the introduction of E10 petrol as the standard (premium) grade of petrol in Great Britain initially, before the introduction into Northern Ireland in 2022. Bioethanol and Biodiesel ME (also referred to as fatty acid methyl esters) had 32 percent and 49 percent of the total share respectively in 2021, compared to 22 percent and 62 percent in 2020.
Electric vehicles
An important part of the net zero mix is electric vehicles (EVs), and we have seen charging infrastructure continue to roll out at increasing speed, growing by 31 percent in 2022 with Ultra Rapid chargers increasing by 75 percent year on year. In addition, the total number of on-street chargers increased by a significant 38 percent in 2022.
Reflecting these changes, we can see that new hybrids and battery EVs car registration increased by 25 percent and 40 percent in 2022, with their market shares of sales at 20 percent and 16 percent respectively.
Away from the cold stats, it's worth reflecting that our consideration of the future of mobility in the UK shows that a range of technologies will be needed to reduce greenhouse gas (GHG) emissions at the scale required to meet net zero. No single low carbon technology such as EVs can fully meet all the energy needs of transport, heating and power generation.
Charging infrastructure is growing but not yet quickly enough to give us confidence that we can get where we need to be by 2030. In addition, we mustn't forget about the greater operational challenges of electrifying heavier goods vehicles as well as decarbonising transport at sea or air. The EU this year acknowledged this challenge by stating that the use of low carbon fuels, like synthetics, can also meet sustainability requirements and offer all combustion engine vehicles a route to net zero.
Russian situation
Perhaps the biggest story of 2021 in the fuel supply chain was the same one that dominated global affairs – the invasion and repercussions of the Russian invasion of Ukraine. UK importers took early action to phase out Russian oil before the ban came into force in December 2022. The pace of phasing out Russian imports, however, was not the same for different oil products with Russian crude replaced first and diesel taking an extra two months to be phased out.
Most Russian crude imports were replaced with American crude which is typically sweet and light (low sulphur and low density) and favoured by western refineries. Such refineries have lower sulphur recovery capacity and tolerance compared to those in America and Asia.
Unlike crude, Russian oil products -especially diesel and gas oils – were replaced from a large mix of countries, notably India, Kuwait, Belgium, Saudi Arabia, and the US.
The repercussions from the war in Ukraine continue to reverberate for fuel suppliers but it has shown that even the most intractable of issues can be overcome through close cooperation between industry and UK Government.
Recovery from Covid
While the recovery from the Covid-19 pandemic has seen demand for oil products increase in the years since 2020, demand levels are yet to fully recover with the amount of crude processed still a few percentage points down from 2019.
Rising demand caused by a faster than expected recovery from Covid-19, coupled with the disruptions in the global energy supply chains caused by the conflict in Ukraine, led to pricing pressures on crude oil and oil products globally in 2022. The Competition Markets Authority acknowledged this in the recently published UK Road Fuel Market Study.
In response, HM Treasury reduced fuel duty by 5p per litre in March 2022 to ease financial pressures for consumers. Despite this, total UK Government fuel tax receipts were higher than ever and surpassed pre-pandemic levels due to a surge in VAT revenue from higher fuel prices. Income and margins will be vital to potential investment in future decarbonisation projects, with the publication showing our member companies' involvement in decarbonisation clusters for the first time.
Low carbon technology
In 2022 we saw continued effort from the UK fuel sector to reduce emissions through planned investments in low-carbon technologies such as renewable fuels, hydrogen, SAF, and CCUS. The inclusion of our members in industrial decarbonisation clusters across the UK greatly boosts the effectiveness and cost efficiencies of these developing technologies. Examples include ExxonMobil in the Solent Cluster in the South to Petroineos in the Acorn Cluster in Scotland with projects like HyNet North West and Net Zero Humber and Teesside in between.
These are vital early steps on our journey to net zero and it will be interesting to see how investments ramps up in future years, depending on the relative attractiveness of the UK compared to competitor countries. These, and other factors, will continue to impact on the sector in next year's publication as the fuels industry gradually moves closer to net zero in 2050.
Elizabeth De Jong is the CEO of Fuels Industry UK and has over 20 years' experience in a range of advocacy, stakeholder engagement and business planning roles covering the diverse interests of operators, government and supply chain companies.
Previously, Elizabeth was Director of Policy at Logistics UK and has also worked for the DfT and the Rail Delivery Group.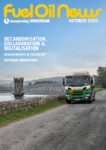 This article originally appeared in the October 2023 issue of Fuel Oil News magazine.
View the magazine