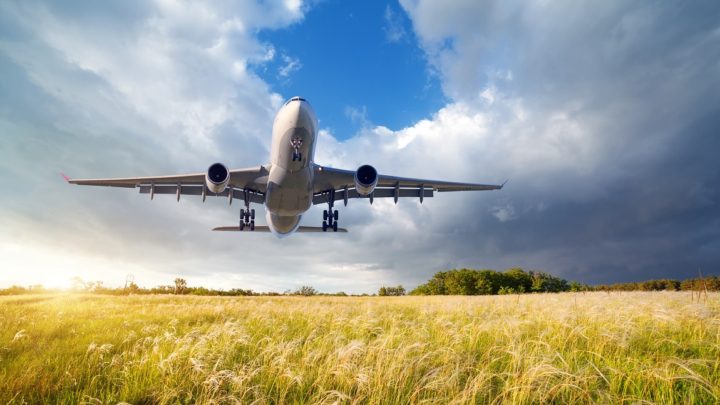 Elizabeth de Jong, UKPIA CEO, considers the various actions being taken by the UK downstream to find the solutions as well as the broader decarbonisation benefits of SAF production.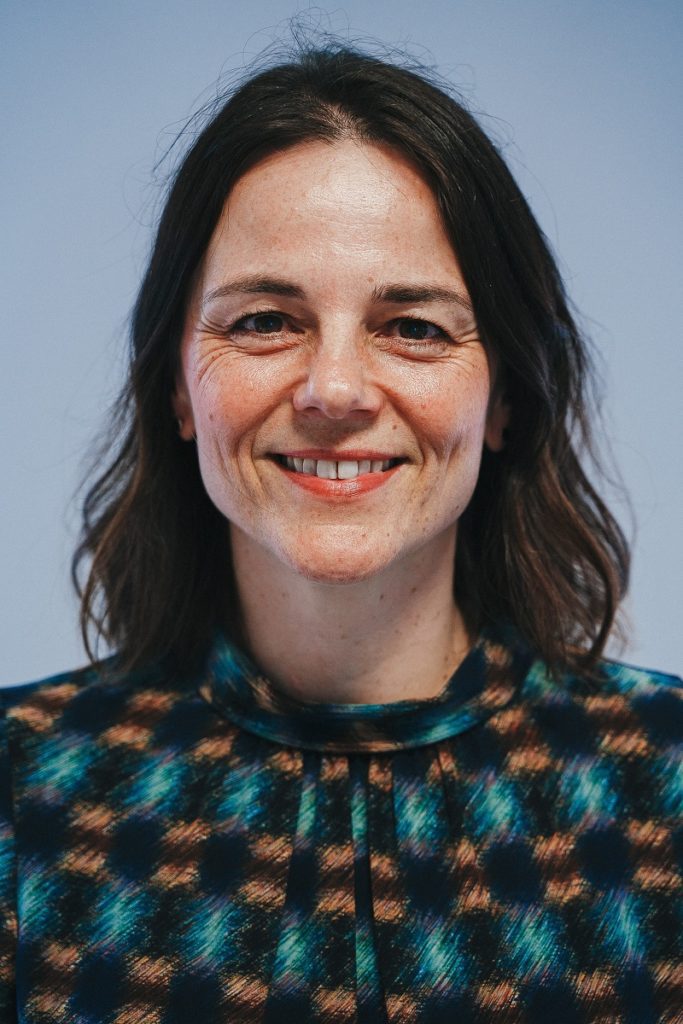 While batteries have a big role to play in reducing emissions of small and, perhaps, larger road vehicles, the physics of a heavy battery simply won't cut it for aircraft, so the role of low carbon liquid fuels is going to be vital. And the UK downstream is already making efforts to deliver the fuels we'll need.
Recognised as a 'hard to decarbonise' sector, UK Government has looked to get ahead of the game by setting a target that 10% of aviation fuel must be sustainable by 2030. It has also set an ambition to have five Sustainable Aviation Fuel (SAF) plants under construction in the UK by 2025.
• Air bp and Esso are supplying SAFs at scale to UK airports
• Absl awarded £2m for development of Protos plant in Cheshire to make SAF from municipal waste
• Fulcrum Bioenergy announced £600m plant on site at Stanlow by end 2026
• Velocys is developing plans for a SAF plant at Immingham
• Phillips 66 supplying BA from Humber with SAF (co-processed waste oils)
Among some of the early projects, Phillips 66 Humber Refinery near Immingham is producing thousands of tonnes of SAF that are powering British Airways flights. The SAF is produced from sustainable waste cooking oil feedstock at the refinery, and British Airways will add it into the existing pipeline infrastructure which feeds several UK airports including London Heathrow.
Using the existing infrastructure to deliver these low carbon alternatives is an efficient and cost-effective move to meet the early needs of net zero, which is true for all our fuels, not just for aviation. But the outlook for attracting the investment needed for the UK SAF plants remains uncertain unless the Government creates a more business-friendly environment, according to UKPIA analysis.
UK manufacturing is disadvantaged against competitor countries
So how does the UK business environment stack up against its competitors? UKPIA research shows that the UK downstream fuels sector has higher carbon costs and poorer incentives to develop low carbon technologies than its international competitors. Our analysis suggests the energy and carbon costs are in fact almost double that of our US competitors.
Our work shows the carbon costs associated with the UK Emissions Trading Scheme (UK-ETS) have been consistently higher than our competitors in the EU, China, and South Korea while US Gulf Coast states don't even have such a scheme.
UK gas costs are higher than those facing our competitors in Northwest Europe, and more than twice as expensive as key US states such as Texas. And for electricity, the picture is similar, as UK industry faces higher costs than industry in competitor countries including France, Germany, Netherlands, and Belgium.
As well as higher costs, countries and regions around the world are putting in place support policies to drive decarbonisation, including SAF manufacture as well as Carbon Capture, Utilisation and Storage (CCUS), and renewable ground fuels.
For example, the US Inflation Reduction Act (US-IRA) is looking like a huge draw to US investment.
Challenging policy complexities
An important aspect is that the US-IRA incentives continue after 2030, which is far beyond most UK incentives. Furthermore, UK support schemes are often a great deal more complex than those in other countries. Well-designed incentives are therefore needed to make the business case for investing in the UK as attractive as that of our competitors such as the US or EU.
Unfortunately, the knock-on effects of not making the necessary changes to policy could see the UK missing out on economic growth from net zero technologies. It could even lead to increased overall emissions as UK consumers are forced to buy higher carbon fuels imported from abroad.
But it is not all doom and gloom. The need for SAF is well recognised and fuel companies are already delivering. Some major airlines are using existing infrastructure to deliver imported SAF and specialist SAF plants are also being planned in the next few years. And both those delivering now, as well as those planning to deliver SAF in future, can see an opportunity. Policy support is also beginning to catch up, including the March 2023 announcement of the detailed Department for Transport (DfT) SAF Mandate consultation.
Towards UK SAF incentives
To deliver the SAF volumes the UK will need – DfT has set an ambition of around 1.2 million tonnes in 2030 – requires many incentives to support their delivery. Such incentives and enabling policies are already beginning to be seen. We have had the update to the Ministry of Defence owned aviation fuel standard in 2020 (DEFSTAN 91-091), which allows up to 50% SAF content in jet fuel. In addition, we have had the Green Fuels Green Skies competition in 2021 through which eight companies shared a £15 million fund to develop new SAF plants across the UK. And, most recently, the Advanced Fuels Fund first phase committed £165 million to SAF manufacturers at the end of last year with a further competition for £55 million announced in March 2023.
But, as the UK's ambition continues to grow, a clear and robust legal framework for the use of SAF in the UK will be fundamental to the business cases for investing in SAF facilities. The announcement in 2022 of UK Government's intention to introduce a SAF Mandate in 2025 offers some of the needed certainty but details are still subject to the March 2023 consultation, which leaves a very tight timescale for parliamentary process. It's vital the Mandate includes clarity on supplier obligations in the short, medium and long-term and whether these are calculated on a greenhouse gas (GHG) reduction basis as well as any financial penalties for non-compliance.
Government's work on the Mandate and any other incentives that might be on their way, will need to factor in what other countries are doing too. The US and EU have already developed their own mandates and are offering other support. There are many ways the UK Government could support this new manufacturing sector to get off the ground, including tax credits for domestic production, contracts for difference, grant funds and exemptions from other policies like emissions trading (carbon prices).
Production and feedstocks
Most kerosene-based SAF – which also has potential to decarbonise the heating sector – used today is hydroprocessed esters and fatty acids (HEFA) which require oily feedstocks. The UK Government is committed to using only waste for this, so HEFA for low carbon fuels used in the UK is derived from used cooking oil or tallow. In other parts of the world, HEFA is made from crops such as oilseed rape or palm.
Even if we allow for biodiesel use reducing as road vehicles increasingly electrify, UK Government says there is not enough waste-derived HEFA feedstocks for the SAF contribution to net zero aviation to be delivered through this technology alone. Therefore, it is proposing to cap the amount of HEFA that can contribute to the SAF Mandate, with a requirement for Power to Liquid (PtL) SAF to help fill the gap in supply.
PtL fuels don't need biomass or other feedstocks that may have limited availability or come with risks of environmental damage. They do need a lot of energy though, both for production of hydrogen and, in some cases, for the capture of carbon. As a result, PtL is currently one of the most expensive SAF production methods, and UK Government is carefully considering its impacts on future UK energy requirements.
The good news is that SAF manufacture creates other potential transport fuels such as renewable gasoline, kerosene and diesel. But a total ban on internal combustion (including hybrid) engines in 2035, and potential measures to eliminate the use of kerosene in home heating, risks there being no market for these fully renewable low carbon fuels (LCFs) even if they are produced effectively as a by-product of SAF. A failure to change this risks these LCFs potentially being treated as waste, increasing costs to the SAF consumer.
In fact, our analysis of future demand suggests that a range of LCFs will be needed to reduce greenhouse gas (GHG) emissions at the scale required. That's why we believe that UK Government should take a 'technology neutral' approach to decarbonisation rather one which focuses on any specific technology such as electric batteries or heat pumps. We would then have an effective route to decarbonising aviation in line with UK Government ambitions.
In conclusion
Last year the UK Government announced ambitious plans for the first ever net zero transatlantic flight using solely SAF, heralding a new era of low carbon aviation. The Virgin Atlantic flight will take off from London, Heathrow and land in New York, putting the UK at the forefront of SAF aviation. It is expected to be fuelled by SAF made primarily from waste oils and fats, such as used cooking oil.
The UK was also one of the first countries to make net zero a commitment in law and the Glasgow COP meeting in 2021 was at the forefront of promoting SAFs with enough of the new fuels delivered to cover all British Airways' flights between London, Glasgow and Edinburgh during the UK COP26 conference. But early progress does not guarantee the UK will stay ahead.
SAF is a low carbon fuel that all agree will be needed and the UK has made positive early steps. Yet, as this industry begins to lift off, we must remember that UK industry competes in an international marketplace, where investment decisions are made on the comparative merits of global projects. Our analysis suggests investments will be made abroad instead of here in the UK unless Government takes action.
If the UK does not develop the necessary, strong business environment, there could be major knock-on effects for investment in decarbonisation technologies such as SAF. The country could miss out on the business growth opportunities offered by net zero technologies, and security of supply could be put at risk by reliance on additional imports.
To produce SAF at scale, UK Government needs to consider a wider range of clear and sustainable incentives to supply SAF rather than fossil fuels. But, with the right policy support – strong support mechanisms in addition to the Mandate as well as using low carbon fuel technologies beyond just SAF – we firmly believe that UK SAF production could flourish, helping the UK achieve its net zero ambitions in a way that both benefits the UK and reduces global emission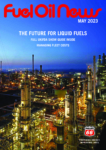 This article originally appeared in the May 2023 issue of Fuel Oil News magazine.
View the magazine