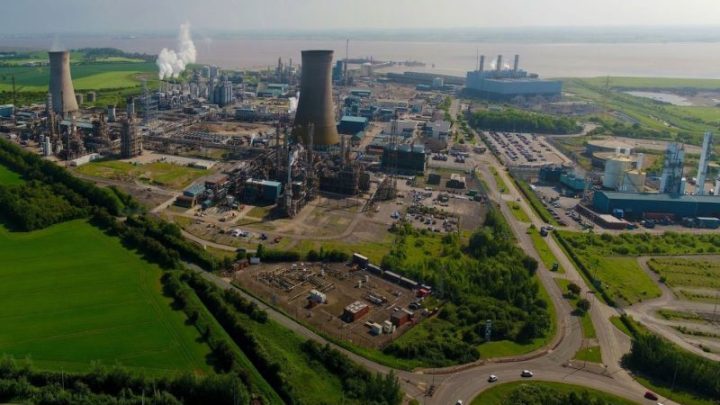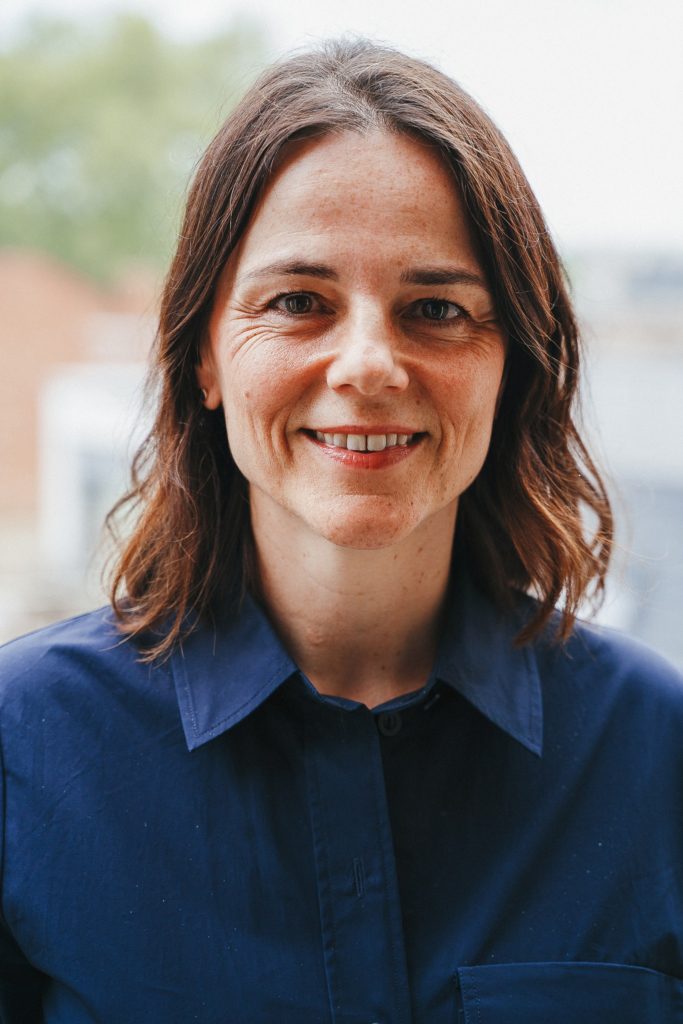 "It is a pivotal moment in history which could see us become world leaders in the energy transition if UK government grasps the nettle and quickly sets the right incentives for investment.
If not, the downstream sector could face an uncertain future, with the prospect of carbon leakage and de-industrialisation if UK tax and incentives fail to compete with countries such as the USA and Europe nations.
However, if we get it right, then the future of the downstream sector could be very bright, utilising the advantages the UK has to offer to fully harness technologies such as hydrogen and Carbon Capture Utilisation & Storage (CCUS). We have the major benefit of being close to key European markets as well as strong import and export infrastructure.
We also have transferable expertise from both the upstream and downstream oil sectors which can support key technologies. And we have a great advantage in the North Sea, which is now a mature basin gearing up for a new lease of life as a store for captured industrial emissions.
Leadership needed
But, to allow us to fully take advantage of this, we need UK government to show leadership by creating an environment where companies can invest at the levels needed for large scale decarbonisation.
It's a global marketplace so, if the UK is to thrive, then investment conditions need to be attractive and competitive relative to those in other countries where companies could invest their money instead. To help achieve this, we wish to be an equal partner at the table, considered an integral part of the net zero future by UK government, so we can impart our knowledge to help the UK effectively achieve its net zero ambitions.
One key area where change is needed is the operation of the UK Emissions Trading Scheme (UK ETS) compared to those of international competitors such as the EU ETS. This is vital to the competitiveness of UK Energy Intensive Industries. Misalignment between UK ETS and those of international competitors would risk carbon leakage from the UK, offshoring emissions to other countries.
Under this scenario, production of hydrogen and carbon capture would shift abroad because of our higher carbon costs, but global emissions would be higher because we would be importing cheaper, higher-carbon products from abroad.
We strongly believe a carbon pricing mechanism at the border, or clear UK product standards, or providing a similar level of financial assistance to decarbonise as those offered by other countries would help achieve a fairer competitive environment. They would help provide a level playing field for all companies regardless of where they are based. Put simply, low carbon production in the UK needs to be more attractive than importing higher-carbon products.
We have also told UK government that it needs to align the delivery and timing of business models associated with net zero transition including low carbon hydrogen, transport & storage, and carbon capture & sequestration (CCS) because a combination of those areas will often be needed for investment decisions. A good example is Hynet North West, where hydrogen needs to be produced from fossil fuel sources, its carbon sequestrated and the fuel stored and transported to consumers at the same time.
We have been urging UK government to bring forward plans to develop its business model for low carbon hydrogen transport and storage or risk delaying major projects needed for net zero. Some low carbon hydrogen projects need transport and storage facilities to be in place before final investment decisions are made – and it can take up to four years for the infrastructure to be built. So, UK government should consider how it can bring forward the publication of the business model to help bring these projects to fruition as quickly as possible.
Systems-based approach
But it is not just these issues in isolation, a new way of thinking is needed, and we are calling for a systems-based approach to delivering change, and policy, which looks at the transition across all aspects of the economy rather than its individual components. It is only by looking at systems that we can deliver a truly competitive UK, rather than what we have today where emissions reductions, energy security and affordability are competing with each other.
Despite the need for long term policy certainty, the UK is off to a good start with UKPIA member companies investing heavily in the net zero future. The UK has the equal greatest number of operational downstream oil sector low carbon liquid fuel or technology projects in Europe – only France has as many.
Hydrogen
UKPIA members are essential to the delivery of the UK government's hydrogen ambition of delivering 10Gigawatts (GWs) by 2030 and developing the first town heated entirely by hydrogen by 2030. Our members have sufficient scale and experience of hydrogen production and handling to deliver the low carbon hydrogen that is needed to meet this challenging figure.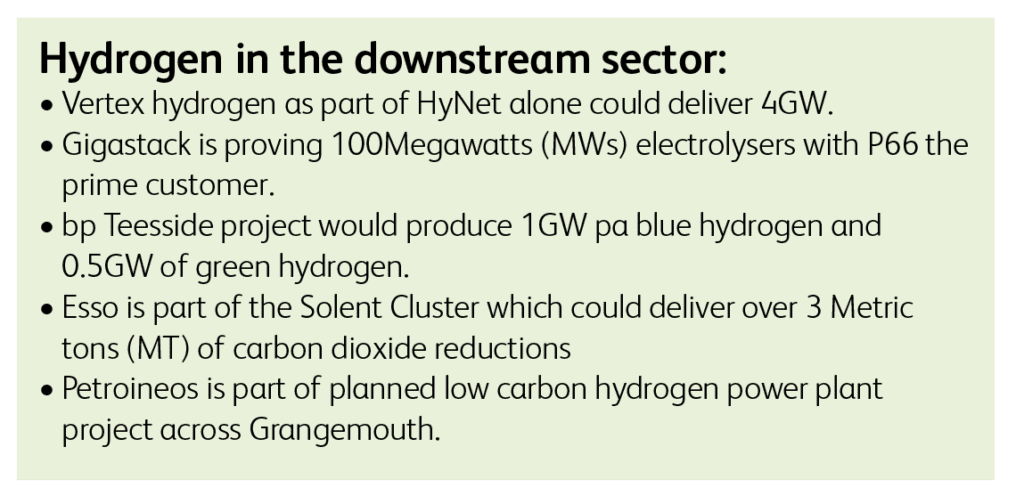 As prime users of hydrogen in the UK, the downstream sector can be the anchor first customer for low carbon hydrogen projects to help fund their start-up and make them viable for other companies to use. Big steps have already been taken, with UKPIA members a major part of projects that will potentially deliver over 10GWs of hydrogen (blue and green) by 2030.
CCUS
Capturing and storing carbon so it does not pollute the atmosphere would help the UK meet its net zero targets. Carbon Capture at scale is yet to be delivered in the UK but UK government has committed to capturing 10 Metric tons of carbon dioxide equivalent per year (MtCO2e/yr) by 2030 with an ambition to capture 20-30MTCO2e.
Whether CCUS is used in hydrogen production or directly to capture and store industrial carbon emissions, utilisation of the technology can make a significant contribution to reducing UK emissions. UKPIA members have understanding and experience of UK geology and can bring knowledge of standards for the design, construction and operation of CCUS facilities.
The North Sea Transition Authority and other agencies could help by providing more clarity around the ownership of land and seabed ownership assets, which have become barriers to securing suitable CCUS sites for projects. In addition, the UK government's review of shipping of CO2 for CCUS, needs to be brought forward so that areas further from the CCUS sites can use this method to deliver carbon reductions. At present, UKPIA members are active in at least six clusters with CCUS at their core.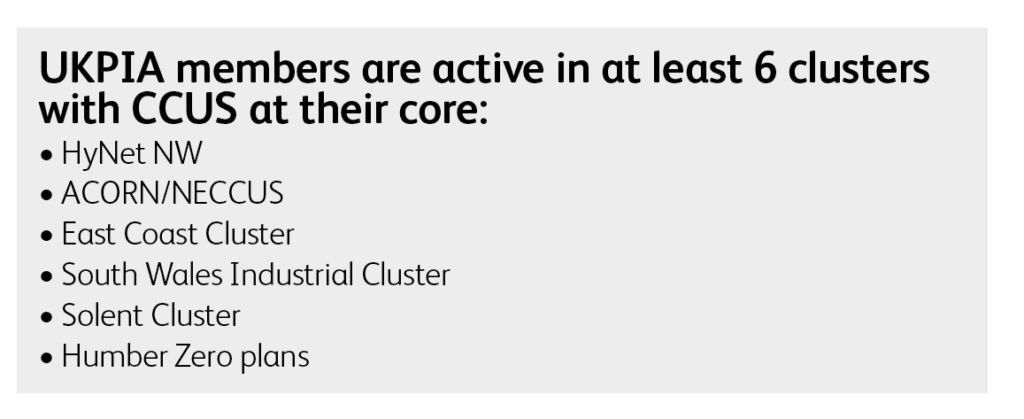 CCUS has the potential to considerably reduce refinery emissions, which currently stand at ~12MTCO2e p/a.
The downstream sector has considerable assets including six major refineries, 60 terminals, 3000 miles of pipeline and over 8000 forecourts across the country. Refining capacity is around ~60MT per annum, meeting ~55% of UK demand for petroleum products.
The sector employs more than 100,000 direct jobs across the country with refineries offering highly skilled roles in areas like the Humber, South Wales and the North West, in communities which support their operations.
I strongly believe that given the right policy environment, the downstream sector has the advantages it needs to achieve our mission of delivering an energy-secure, low-carbon fuels future for the UK that benefits everyone.
If you have comments or questions arising from this article, please send them to the editor: margaret@fueloilnews.co.uk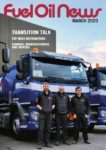 This article originally appeared in the March 2023 issue of Fuel Oil News magazine.
View the magazine