Founded by two brothers, Pedro and Federico Cobo, in Northern Spain in 1955, Cobo is a company dedicated to the manufacture, repair and sale of tanker trucks and semi-trailers and now considered one of the leaders in the production of tankers for the transport of petroleum products. The family are still very much involved; the business is now managed by Don Federico Cobo and Don Fernando Gomis. The family are clearly passionate about their business, their customers and the quality of the products they offer.
The Cobo Conference
Claudia Weeks, and Margaret Major, Fuel Oil News, sat down with Joby Clark, sales and project engineer at Cobo, to find out what makes the Spain trip such a highlight of the year for the community: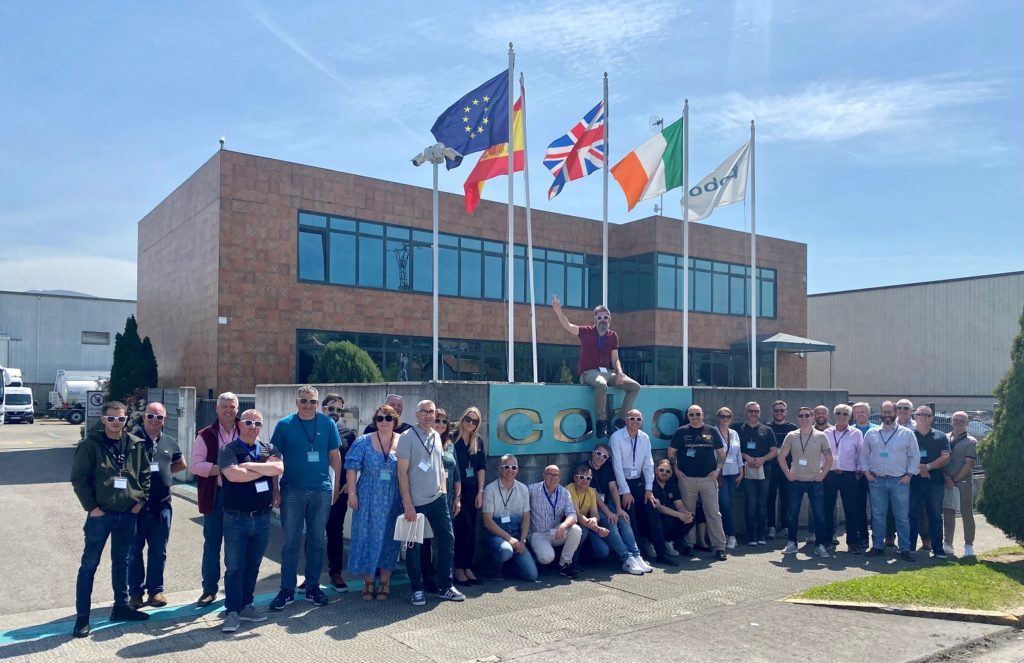 "On the 20th of April this year a contingent of existing and potential customers headed to the Cobo factory near Santander for a factory visit.
"We like to run our "Cobo Conference" at least once a year as we feel it is a great way for people to gain confidence in the company as they get to see the quality and organisation of the facility in Spain.
"A total of 29 existing and potential customers visited on this trip, and it was possible for some of these to see their own units in build.
"We organised flights out of Stansted early on Thursday morning, which meant that some of us stayed at the airport on Wednesday night, proving a good way to start introductions for people in a relaxed environment.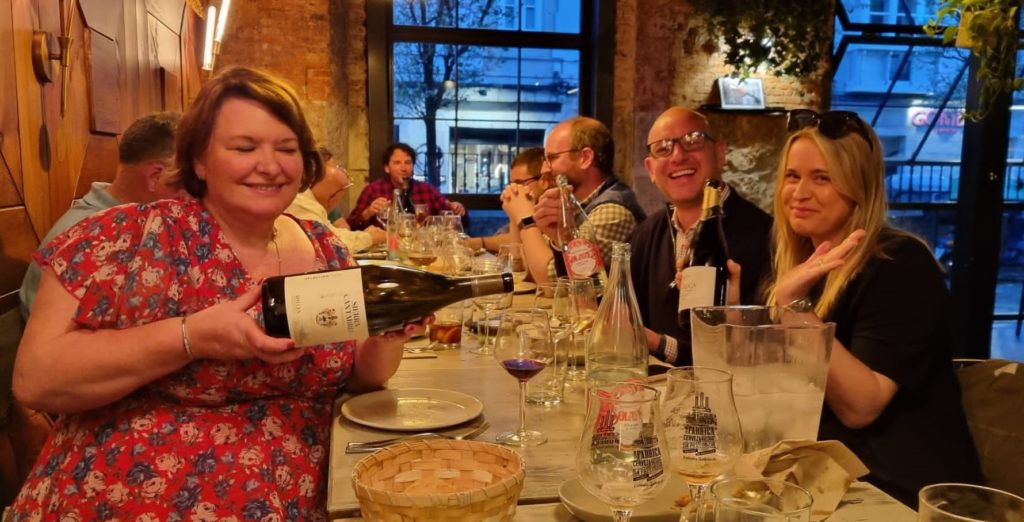 "After landing in Spain, we headed straight to the factory for an introduction and short presentation on the design of the tankers and some of the technologies we use in production as we feel this gives a good insight into the quality of the product.
"After that we split into smaller groups for the factory tour so our guests could get a better understanding of how the units are built and could see for themselves the quality and the modern technologies employed."
Excellent hospitality
Clive Morin, managing director at Barton Petroleum Ltd, attended the trip and commented: "We really enjoyed the visit. There was an excellent presentation from Joby Clark when we arrived and a very impressive factory tour. It certainly gives you confidence in the product you are purchasing. We currently have five vehicles on order this year and have now placed our orders for 2024.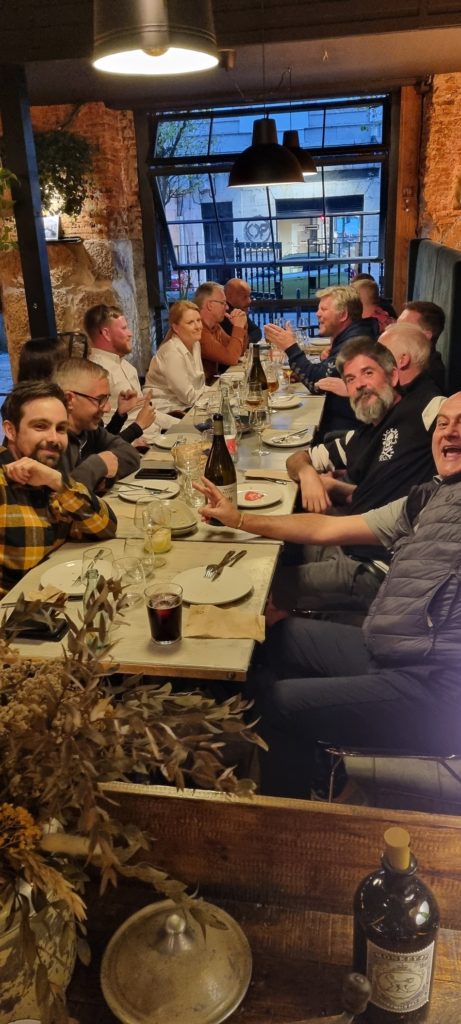 "The hospitality from all at Cobo was excellent," Clive continued. "And, of course, the sunshine was a welcome addition. It was also a good opportunity for some networking over the odd glass of wine or beer, or both in some cases! All in all, a fantastic and worthwhile trip."
Joby continued: "Once the tours were complete, everyone enjoyed a lunch of typical Spanish fare in the spring sunshine. A bit of free time late afternoon gave our visitors the chance to have a good look around the safe and friendly city of Santander before meeting up again for a few refreshments and a traditional evening meal.
"The trip, yet again, proved to be a great success, and it's fantastic for people to see the facility and gain confidence in the product and company. By hosting a large group at the same time, people have the opportunity to network, and potential customers can get an honest answer from existing customers about their experiences of buying a Cobo tanker."
Investment reflected in quality
It was clear that all the guests of Cobo were thoroughly impressed by the tour of the facility which opened in 2001 and now employs over 130 staff. It was fascinating to see the factory in action; there was a real buzz of activity.
The factory was vast in size, modern and clean. There were many tankers at various stages of the build process, with the Cobo team hard at work on each stage. It was clear that each process is carried out with a very impressive level of attention to detail. It was also great to see state of the art machinery in action, especially the automated process that delivers Cobo's superior weld quality.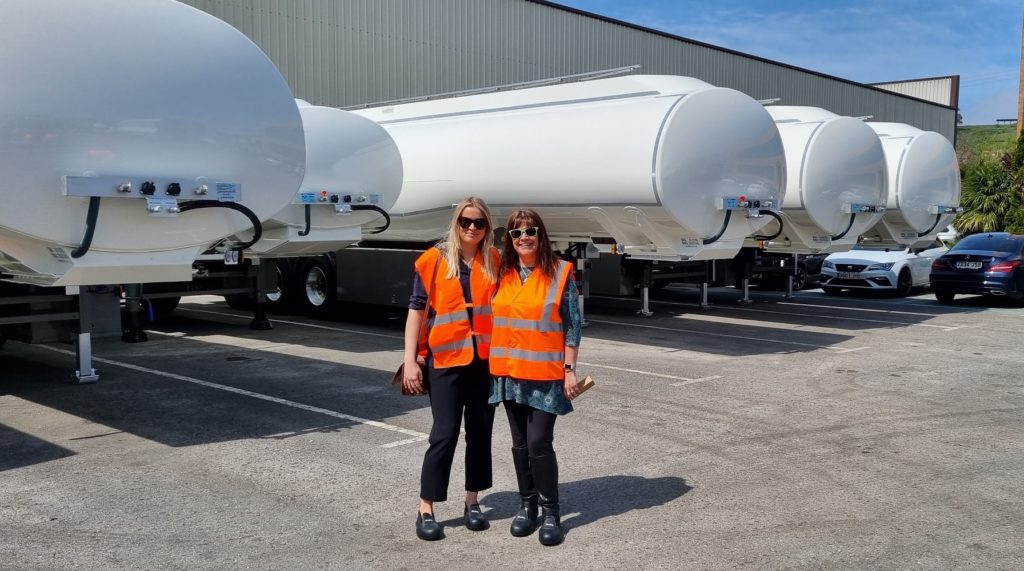 Lynn Casson, general manager at WCF Chandlers, attended the trip and has also recently placed an order with Cobo: "What a great trip to Santander. Having already ordered four tankers from Cobo, it was great to visit the factory and see the build process in person. It was clear that there's a great sense of pride in what they do, and I look forward to receiving the finished results!"
Exciting future
The Cobo family are clearly proud of their facility and actively encourage visits and tours, but they aren't stopping there! Future investment is already being planned by the team; they have plans to change the layout of the factory and further improve efficiencies as well as starting production of LPG tankers.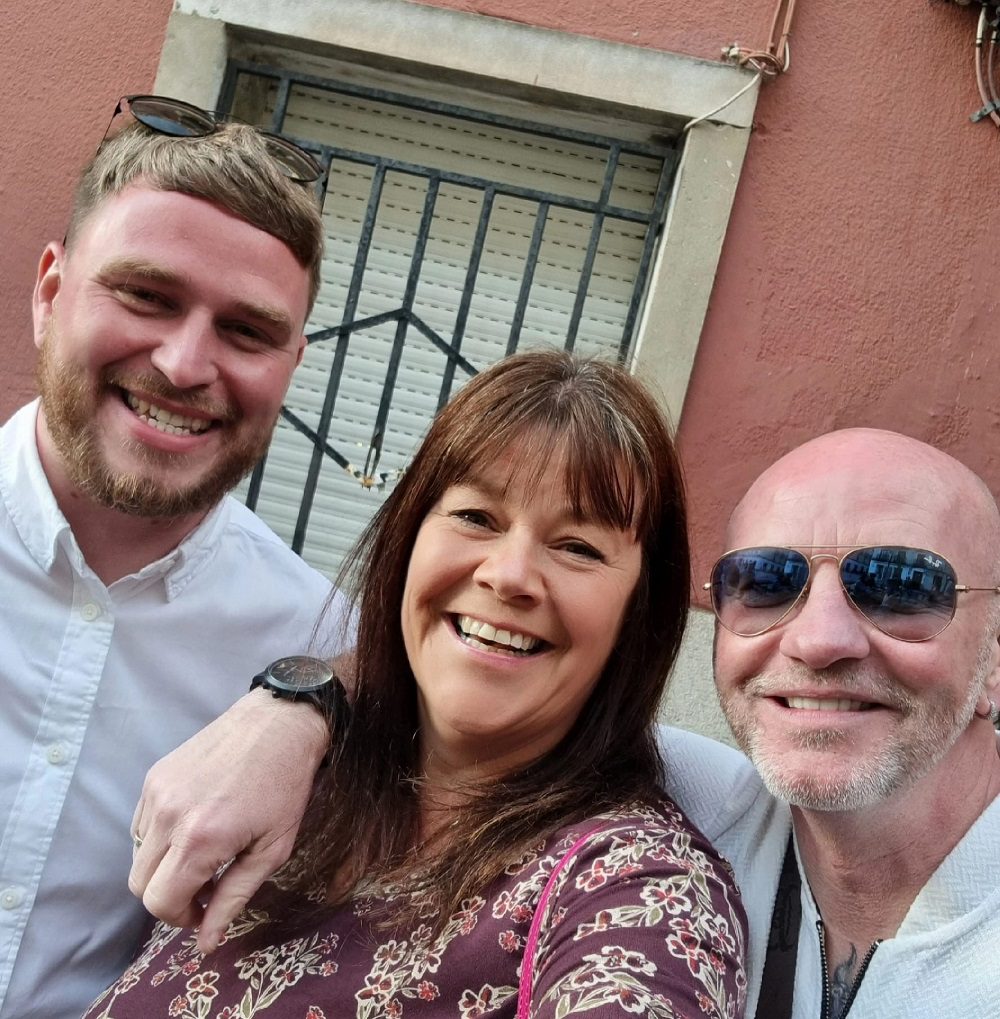 Martin O'Reilly, from Shamrock Haulage Ltd, explained why he is so impressed by Cobo: "Having bought three semi-trailers from Cobo two years ago, I was lucky enough to be invited to their manufacturing plant in Santander. I could see first-hand how the trailers were put into production and built from start to finish which was an eye-opening experience.
"Not only did it give you an insight into the build quality but also allowed you to give your opinions and suggestions as an owner which the Cobo team were more than willing to listen to and take on board. I would personally like to thank everyone from Cobo who looked after us and treated us so well especially Joby, Lupo, Manuel, Ryan and Reise."
Echoing Martin's words, the Fuel Oil News team would also like to say a huge thank you to Joby Clark and all the team at Cobo Tankers and Services Ltd for the invitation. We can't wait to see what the future holds for Cobo.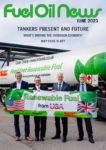 This article originally appeared in the June 2023 issue of Fuel Oil News magazine.
View the magazine