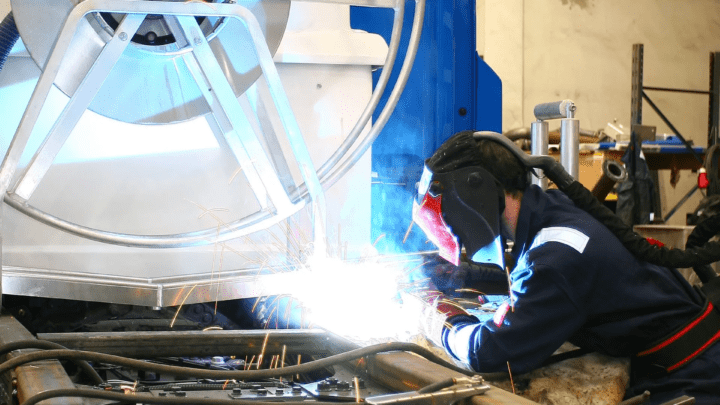 A challenging year
"2022 was a challenging year for many reasons," explains RTN's retail sales executive, Adrian Mason. "Availability of parts on the chassis manufacturer's front meant that a lot of chassis build dates slipped. This is obviously very challenging when we make barrels and order bottom loading equipment for chassis that we expect on a certain date. The impact can be hard to overcome because that single, late chassis still needs to be built at some stage and how do we fit it back into an already full order bank? Now, multiply the chassis to every chassis expected in a calendar year and you will understand how hard the year has been.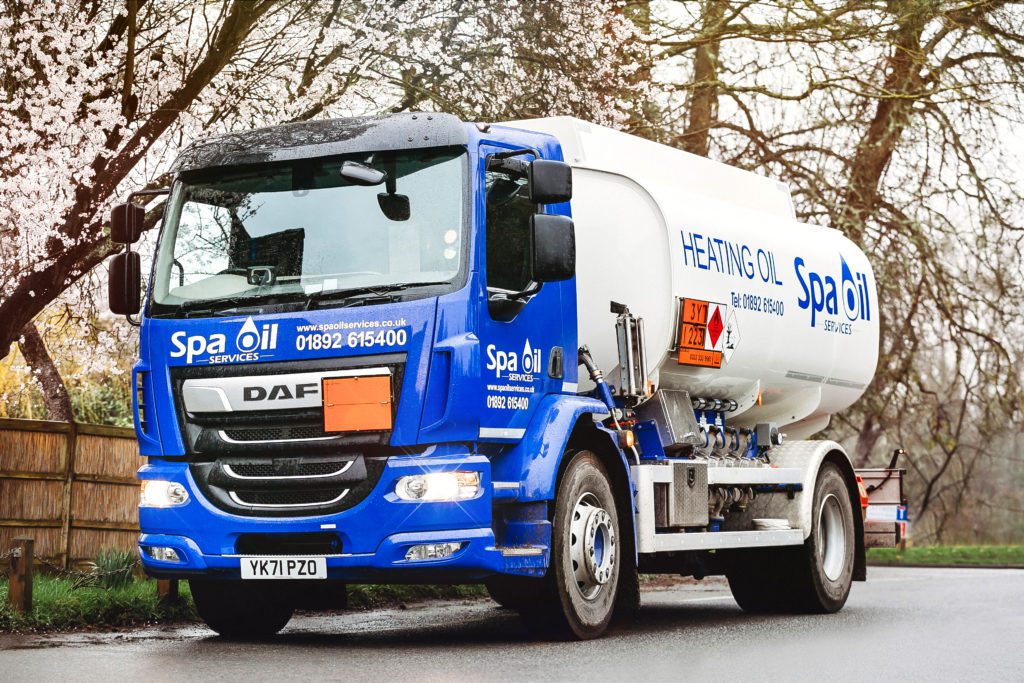 "Our relationship with GD and Mellors is extremely important because they get the chassis for SLP upgrade before we do. This helps forward planning immensely and allows us to move the builds around and get a barrel ready for a chassis that's actually coming to us in the near future (generally around four weeks later), rather than concentrating on making barrels for a chassis that is delayed. This will roll into 2023 and 2024 so it will change the way we work as a company until we feel the manufacturers are back up to speed and chassis arrive on time."
Jonny Morrow of Morrow Tanker Services was very positive as he considered the past year: "2022 has been a great year for Morrow Tanker Services.
"Coming out of the post Brexit/Covid 'nightmare', we have seen the supply chain of goods return to an acceptable level, with lead times and the cost escalation of materials thankfully levelling off."
However, Jonny also highlighted the concern over long lead times on chassis explaining how Morrow has addressed the issue: "Most chassis manufacturers are still quoting long lead times but, to alleviate the delay, we have a good number of chassis pre-ordered to substantially reduce delivery time. We can slot in builds with standard hardware equipment such as barrels etc. and then customise the metering equipment and so on to the individual customer when the tanker sells.
"Lead times with us would be better than most of our competitors as we are more flexible to customer demands. Throughout 2022 we were on time with delivery and even early on some tankers.
Supply concerns easing
Despite having cited chassis availability as 2022's biggest challenge, Adrian is seeing an improvement in supply: "Chassis are starting to come through on a more regular basis now, including our own stock chassis."
Whilst some struggled to get chassis and other vital parts across the year, Cobo Tankers and Services hasn't had a big issue with the supply chain, as Joby Clark, sales and project engineer, explains: "Axle lead times have increased, and we have had to purchase aluminium on the spot market and accept the quoted price. However, aluminium has started to stabilise, and our purchasing team can now forecast purchase."
Pricing, and the overall cost of components, particularly aluminium, has been a particular issue for the company, as Joby points out: "The shock price increase in all components because of the war in Ukraine means we have had to continuously look at our costs. But we do have a great handle on the exact cost of a tanker that comes out of the factory and can analyse this.
"The biggest fluctuation is in the cost of aluminium, but customers seem to understand this and are willing to look at the price when we're ready to build."
Fluctuating component costs
It's the same at RTN, where Adrian is hoping that aluminium prices will stabilise this year and also highlighted the challenge of fluctuating prices: "Parts availability has certainly improved slightly, but we would like to see some consistency on pricing. Rising costs for every product from LED lights to bottom loading equipment, have all increased over the last 12 months."
And when it comes to cost, Adrian believes it pays to shop around: "We have a highly motivated buying team that constantly checks prices to make sure we're getting the best deals."
Increased demand for used
Jonny Morrow noted one positive development in 2022: "We've noticed an increased demand for fresh, used tankers in 2022. Through our downstream oil industry contacts in the UK and Ireland, we're able to source high quality stock and then put them through our dedicated workshop for a multi-point check, on not only the pumping and metering system, but the entire truck. We can also offer a full repainting and livery service.
"This is a viable alternative to a new tanker, with sometimes, a reduced lead time and more importantly, reduced cost. We also still offer our very popular tanker remounting service, which provides a reduction in cost compared with a new build.
Cobo, also flagged another highlight of a great year, which was being able to meet up in person at the UKIFDA EXPO. "It was great to be able to see everyone again," Joby commented.
Lead times
In terms of lead times, Cobo has never busier. "With a great order book for rigid tankers, we have a baseline of orders right through until 2024," says Joby.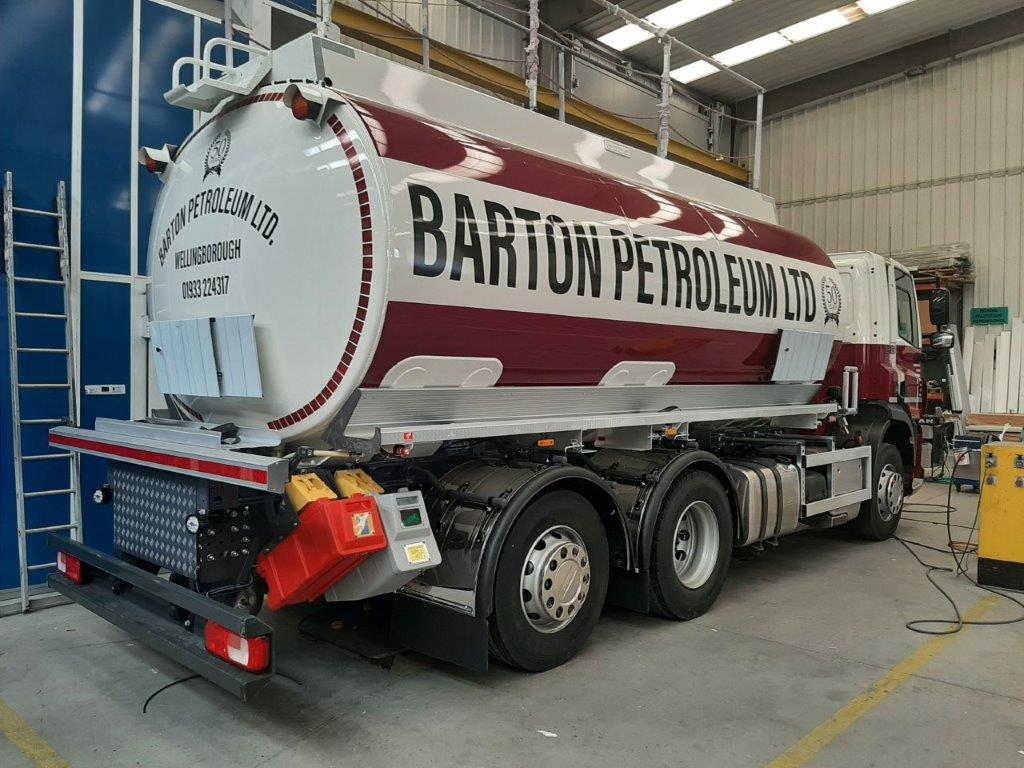 "For new build tankers, we're currently looking at around June for delivery."
The order book is also looking healthy at RTN with some stock builds still available for 2023. "Most distributors have had the forethought and ordered early, generally 12 months in advance," explains Adrian.
But if you're looking for a new build, the general advice is not to delay and to get in touch as soon as possible.
"The biggest hurdle is still going to be chassis delivery," highlights Joby. "For every year that goes by with vehicles not being replaced as required, their fleets are going to get older, especially if the current replacement units are used for expansion.
"If companies are looking at expansion, then they really have to be bold with ordering. With truck lead times as they are, it isn't likely they will see a unit OTR for at least 12 months."
Looking ahead
With the tanker market busier than ever Adrian also flagged concerns over resource: "Staff shortages have also been an issue in 2022.
We're always looking for more skilled fitters, electricians and painters, and finding the right people locally isn't easy and something we must address in 2023, with the current workload and order bank looking very healthy going forward.
Looking at 2023 Joby is clearly confident: "It's looking like another conquest year!
We've taken on some new customers and we're looking forward to working with them and showing them what we can do, as well as keeping our existing customers happy."
With the RTN order book already very busy, Adrian agrees: "We look forward to 2023 and helping our customers to further growth."
And Jonny ends on a very positive note: "It's been a very mild winter up to now, but we're still looking forward to 2023 with optimism as our order book is filling up nicely and we're trying to not to listen to the depressing media hype about recessions and another downturn.
"Best wishes to everyone for 2023."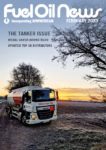 This article originally appeared in the February 2023 issue of Fuel Oil News magazine.
View the magazine