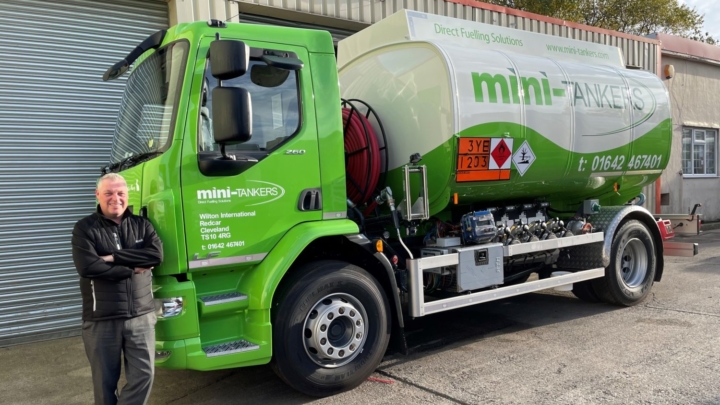 Claudia Weeks speaks with Adrian Mason, sales manager at Road Tankers Northern, about the business and its plans for the future.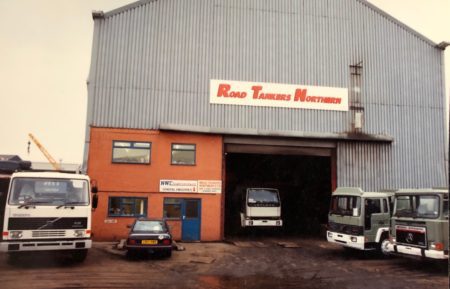 The history of Road Tankers Northern Road Tankers Northern (RTN) was established in Sheffield in 1991 by managing director, Frank Newell. Frank recognised an opening for the manufacture of road tankers to compliment his already successful haulage and fuel business, as Adrian explains: "Frank Newell and Paul Wright (Newell & Wright Transport) had a growing fleet of container trucks and had fuel deliveries into the yard.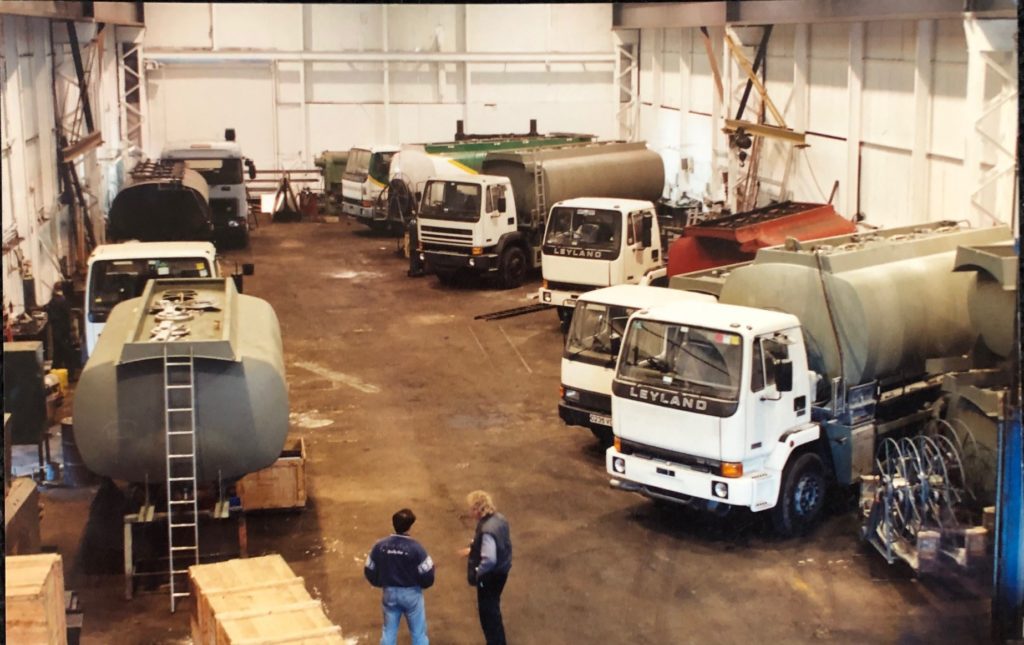 Frank always sees an opportunity so he asked Charles Roberts Tankers in Wakefield for a new rigid tanker build so he could collect his own fuel. Once seeing what was involved, he asked Brian Edwards (a Charles Roberts salesman) to help start up a new business manufacturing tankers and the rest is history."
RTN was building over 80 new road tankers a year by 1993 having quickly established itself as a respected name within the industry. The business was further enhanced by the expansion of the sales and design teams which brought a wealth of experience and ensured further growth.
A new central depot – a 'one stop shop' By 1995, RTN had outgrown its premises in Sheffield and moved to Hoyland, near Barnsley. The company now currently occupies 44602sq feet which is spread over 2 sites.
Adrian explains: "The site has changed in a big way since 1995, RTN has now taken over much of the Platts Common Industrial Estate which currently homes RTN offices, aluminium barrel manufacturing for both rigid and trailers and Mild Steel LPG barrels. There is also Tank Testing UK there which is our own in-house tank testing and the SLP facility along with our own paint shops and parts department. It's a 'one stop shop' as Frank always says!"
Significant advances through in-house research and development
Road Tankers Northern is keen to lead the industry in tanker design and production, even having its own research and development team which Adrian elaborates on: "The department is staffed by 4 designers who employ the latest CAD and Finite stress analysis techniques in support of our manufacturing and repair services.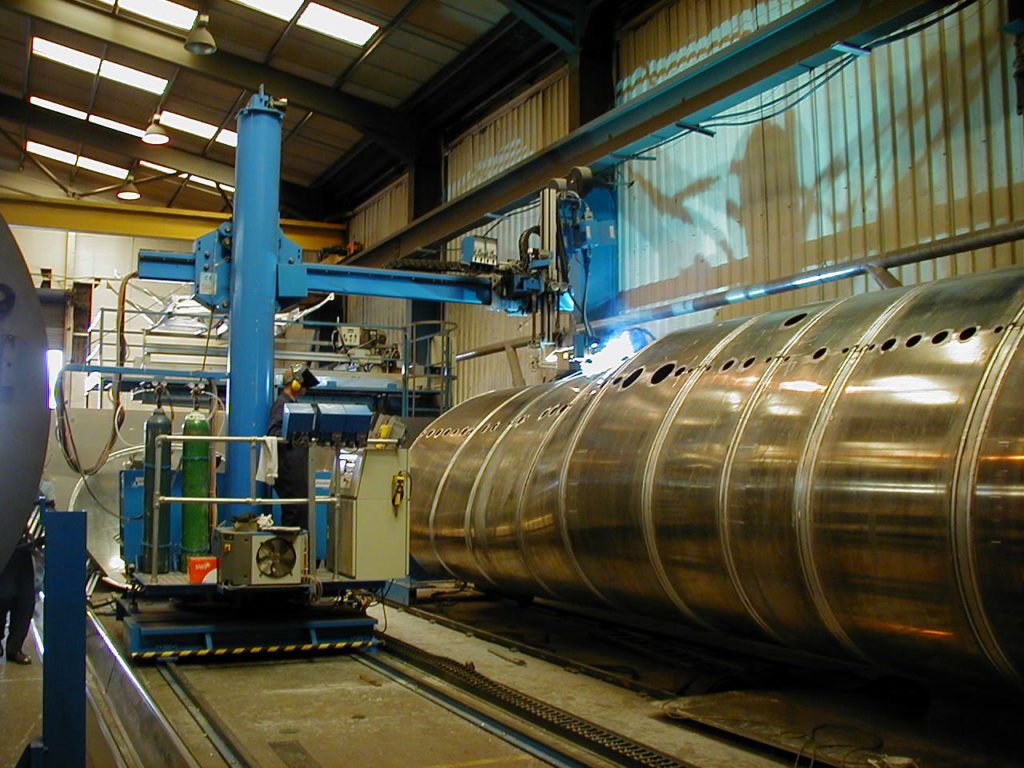 "In addition, we maintain strong academic, technical, and commercial links with Sheffield Hallam University's Engineering Department and The Welding Institute. This provides us with additional research capacity, enhanced computer modelling and access to innovation.
"Recent project work has led to significant improvements in tank shell integrity and aerodynamics, enabling us to improve our products by reducing fuel consumption and increasing the resilience of the tank in a rollover situation. The retention of our technical design service ensures we can react quickly to any unusual requests from our customers.
"We maintain individual and Whole Vehicle Type Approval for our output, meeting all requisite standards such as EN 13094, ADR and British Engineering Services Design approval."
Core objectives
Alongside caring for its employees, customers, and community, other core objectives of Road Tankers Northern are to minimise its impact on the environment and to maximise safety within the industry.
"Raw engineering and manufacturing are a key part of the business, and we have our own health and safety department to oversee both sites.
"We have always been very proud of our British-built business, and we now manufacture a lot of our own tanker parts on site which, in turn, minimises deliveries to site.
"Due to the estate being surrounded by houses, we also keep heavy manufacturing to daytime working hours to limit noise in the evenings. All scrap is also recycled to again minimise the impact on the environment."
Valuable input from customers and drivers
"I joined RTN from DAF trucks in 2013 so I spent a lot of time speaking with owners and drivers about chassis requirements and I have transferred that to my role at RTN," Adrian explains and shares some of the best advice he's received in the business: "The industry and the job evolve yearly, and what worked yesterday might not work going forward.
Listening to the customer and getting input from the drivers ensures that the build works for everyone."
New customers are essential to businesses and Adrian is confident in the reasons for customers choosing RTN as their supplier: "After winning numerous Tanker of The Year awards and working with all the major distributors in the UK and Ireland for over 30 years, I would like to think that the industry would know about us by now, but we do exhibit at the industry shows and we also advertise in the industry publications.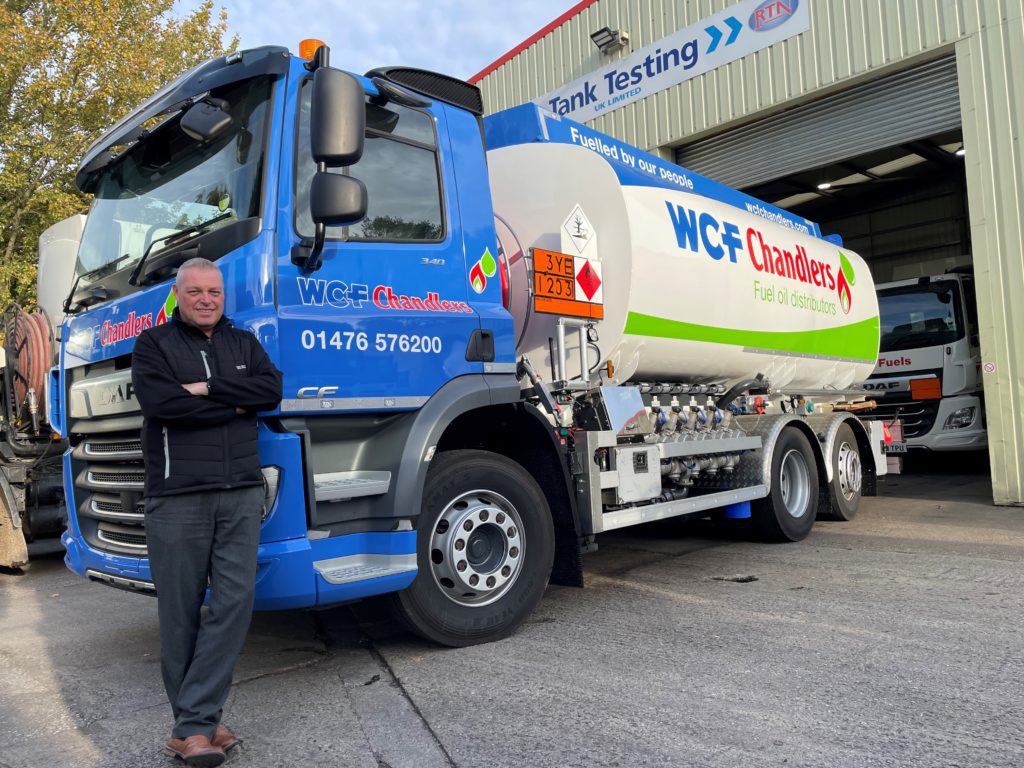 "We also have an updated website that has just been launched at www.rtnltd.co.uk"
The future for liquid fuel tankers
With the transition to future fuels, Adrian shares his thoughts on likely changes in demand for diesel, kerosene, and gas oil and whether this will impact the need for liquid fuel tankers:
"I do not think any of us really know how long liquid fuels will be moved in rigid road tankers and semi-trailers, but our order book has increased year on year so it's not slowing up anytime soon.
"We are very fortunate that we do have subdivisions that deal with waste and GP trailers and again that business is growing so we could always diversify.
"HVO and some of the other fuels have required slight changes to some of our builds but at the moment it is only changes to gaskets rather than the overall builds."
Challenges or opportunities?
Adrian considers the challenges the business has faced in a rapidly evolving industry: "Raw material prices over the last couple of years have been the biggest challenge. We have a dedicated purchasing team that are continually sourcing aluminium and steel for our builds but rising costs, especially with aluminium, forced us to increase the cost of tanker builds to the end user which is something we never want to do.
"Parts availability for the chassis manufacturers has also made planning production very challenging at times but, hopefully, this now seems to be improving and we can get back to some sort of normality."
However, despite the challenges, Adrian is also positive about the outlook: "We are now being approached by electric truck manufacturers looking at making rigid road tankers and although we have been in early discussions, I can see something very interesting coming in the near future."
Indeed, when asked what the vision for the future is, Adrian shares: "Continual growth and investment in equipment and staff are a must in this industry. RTN as a company is already looking into alternative fuels, including synthetics, so the future is incredibly bright for us."
The importance of team
The investment in staff is very apparent when Adrian talks about the growth of the team: "In the early days of RTN in 1991, there was Frank as managing director, Brian Edwards in sales, and a couple of engineers on the shop floor, so a modest start. We now employ over 250 staff across the three sites, so the team has grown hugely."
Keen to discover more about the team involved with Road Tankers Northern, Claudia asks Adrian to spill the beans…
You could make a television series about some of the characters that work at RTN. The hardest worker will always be Frank, now in his 70s – absolutely nobody does more hours within the team.
Who makes the best brew? I would have to say, me! As I make all of Frank's coffees when he is in the office (3/4 cup of black coffee with ¼ top of cold water).
Who makes me laugh? Brian Perry in parts is a funny guy and a big personality and, being a Barnsley fan, he really does need a good sense of humour…
The best ideas in the RTN team must come from Frank and Don McKelvie (operations director). They are the driving force behind changes we make to the business and, after 31 years, I would say the ideas are still working!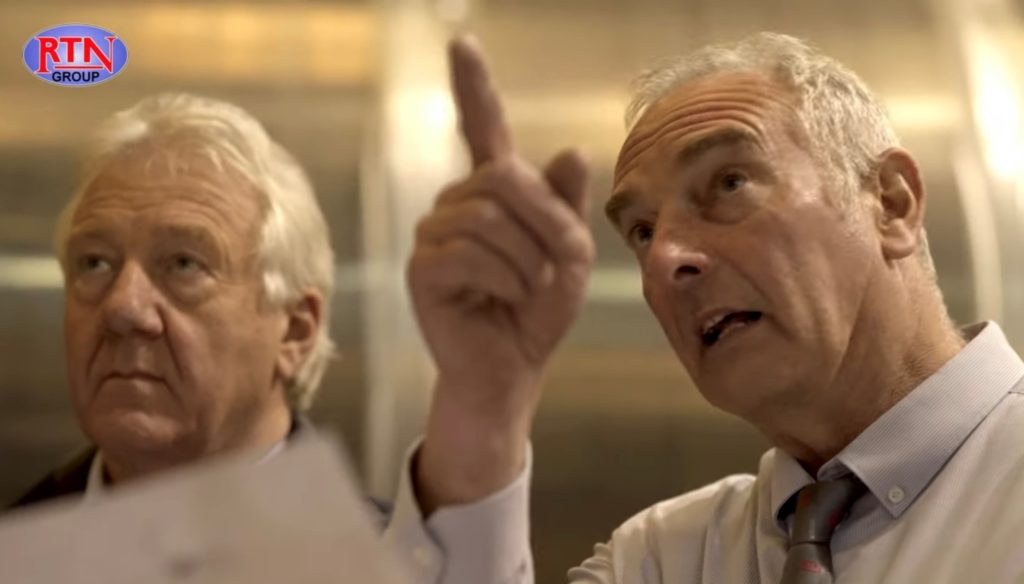 When asked what he enjoys most about operating in tanker manufacturing, Adrian answers simply: "Our customers. Covid stopped a lot of the face-to-face sales across the globe but now we can get back out to see the very people who make this industry so interesting."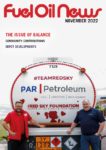 This article originally appeared in the November 2022 issue of Fuel Oil News magazine.
View the magazine