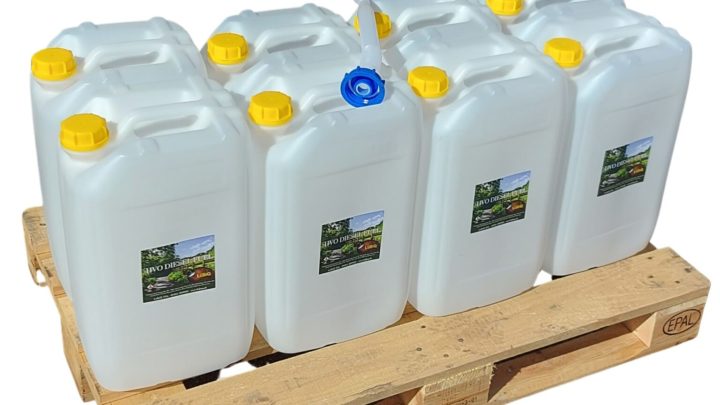 Aiming to make HVO more readily available to boat owners, construction sites and other users who need more flexible handling than a 205-litre metal barrel offers, LubiQ has put together the HVO Fuel Pallet. The new offer consists of a total of 205 litres of white renewable diesel supplied with a filler nozzle attachment and delivered in 8 UN jerrycans strapped onto a Euro pallet to offer quick and easy handling and a supply that can be shipped anywhere in the UK.
Ensuring excellent customer service continues after the delivery, cardboard boxes are included with the order so that, once the jerrycans are empty, LubiQ can arrange uplift by courier with a credit applied against a future order.
An enthusiastic supporter of this renewable fuel Ben Hardwick of LubiQ comments: "With the considerable emphasis on the reduction in carbon achieved with the use of HVO when compared with fossil fuels, it is easy to forget that this remarkable fuel is also very good for your engines, won't block fuel filters, and reduces NOx, soot levels and AdBlue usage as well.
"It's not rocket science, but it's a fast, easy to supply and easy to use HVO solution. We hope clients will decarbonise with our expanding on-site fuel dispense tanking and HVO supply solutions to avoid having to buy new EV or petrol vehicles."