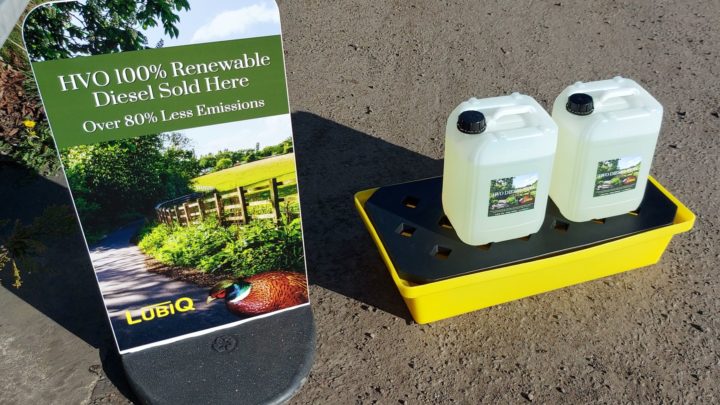 Describing itself as a 'dynamic and responsive' business that likes to keep pace with latest developments, LubiQ has created an HVO resellers package to increase availability and broaden the user base.
Not easy to obtain
An enthusiastic supporter of the benefits of the fossil-free, 100% renewable diesel made from waste cooking oils, tallow, and animal fats or fish waste, the new offer from LubiQ is designed to fill an identified supply gap. Already supplying the public, car repair, petrol forecourts, workshops, plant hire companies, fleets, farmers, and educational sites with its other products and services the company noticed that HVO is "not currently easy to obtain in small quantities except at a few truck stops".
The fuel offers a huge reduction in net greenhouse gas emissions of up to 90% compared to standard diesel, which it can either be mixed with or used as a complete drop-in replacement with no changes required to engines or fuel tanks.
Risk-free trial
With the ease of use and proven environmental benefits of this fuel, that is exceptionally clean burning with substantially reduced soot and NOx emissions, LubiQ wanted to make it more readily available to end users, and has created a resellers package to enable forecourts to offer it in a 10L option ideal for customers' vehicles, boats or ride on mowers.
The set-up package consists of two 10L quantities of HVO offered for sale in UN approved jerrycans along with a drip tray and a promotional pavement sign. With a suggested selling price for the 10L jerrycan of £45 + vat, LubiQ is enabling potential partners to trial the offer risk-free with the package offered free of charge until sold!