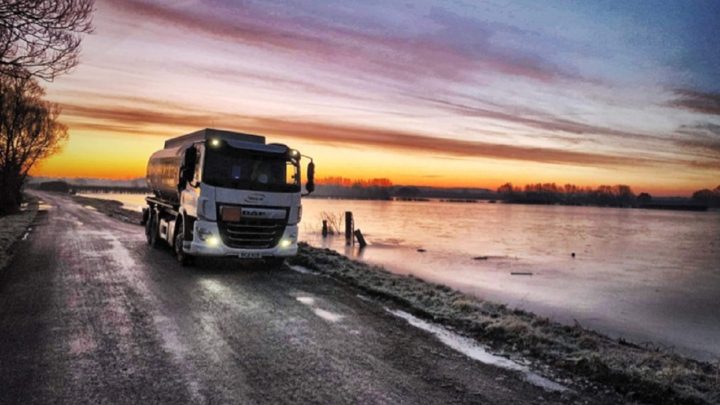 Following our chat with Lee and Ryan at Ribble Fuel Oils (March issue), Claudia Weeks, content editor for Fuel Oil News, caught up with Chris Eke, tanker driver at Darch Oil. Chris is another driver with a passion for both driving and photography as well as for the customers he serves.
Life on the road
Asked about his role at Darch Oil Chris replied: "The role of a tanker driver at Darch Oil is to be the face of the company and to deliver the product in a safe and professional manner.
"Darch Oil is based in Yeovil and Glastonbury, in the southwest of England, with a fleet of 10 trucks. We have two baby trucks and eight, 6 wheelers. Each driver can cover the whole southwest:
• From Southampton to Andover
• All the way along the M4 from Chippenham to Bristol
• Down to Minehead and Exeter
• And all the way across the south from the Jurassic Coast to the New Forest!
"You could say I get to see a lot of the countryside. We obviously drive on a wide range of road types from motorways down to the good old country lanes with grass growing in the middle!"
A typical day
Chris talks us through his day at work: "I have been at Darch Oil for the last 19 years! On a typical day, I wake up around 5:15am, feed our two dogs and let them outside whilst I make my flask of water and lunch e.g., a sandwich and a yogurt.
"I arrive at the yard for 6:00am, grab the keys, get the taco card in, and get the daily defect checks done. We use Touchstar in the cab to record any vehicle defects and to do the customer invoicing.
"The delivery count can vary anywhere from 10 to 30 drops a day. The majority are domestic, but we do a wide range of farms and industrial drops too. I have seen a lot of change in the buying habits of our domestic customers over the years. There are a lot more of the 500 litre drops being delivered these days!
"After checking the load hasn't changed, I leave the yard. I try to plan the route so that I get to my first drop around 7am. On the domestic drops, you often make the customers jump when you arrive in the dark at an early drop – they always find it funny! Farm and industrial drops can be earlier if they require.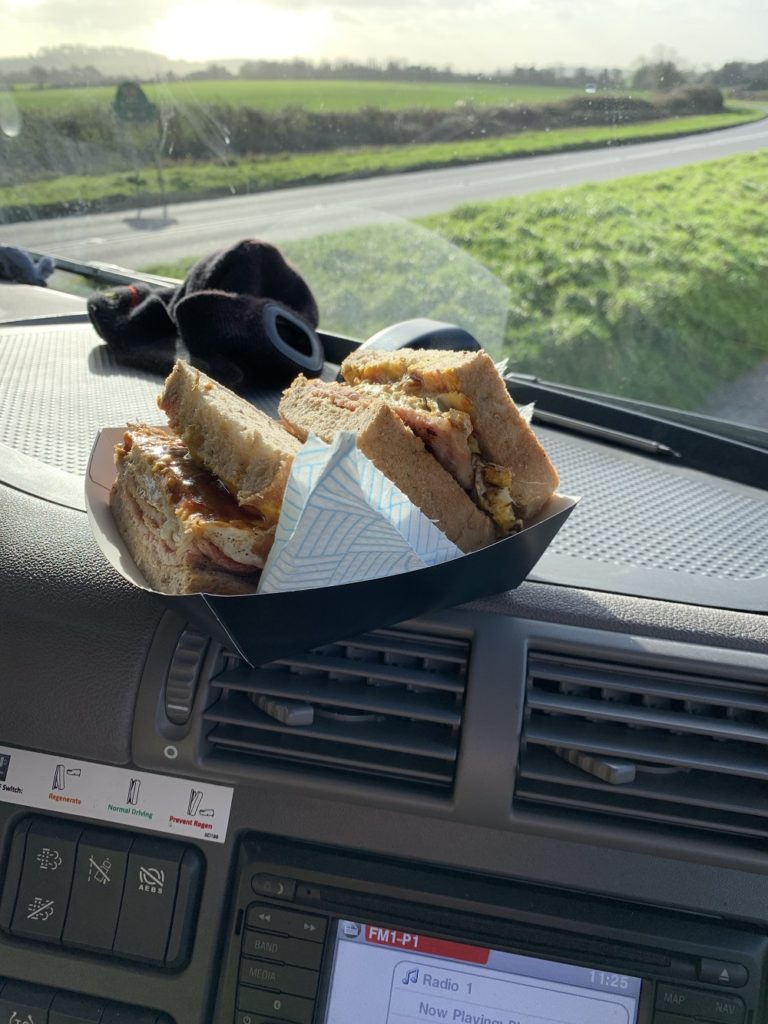 "I tend to stop between 10 and 11am for a 15-minute break and then have lunch at 1pm. Sometimes you can get lucky and find a layby with a burger van in and have a treat, but not every day!
"Generally, I get back to the yard between 4 to 6pm having done around 200-300km out on the roads. I will then go and grab the load schedule for the next day and pump any product back to stock that's not needed for the next day. Then, it's back to the loading bay to load the correct products, which takes about 20 minutes, after which, finally, it's time to park up, finish off paperwork, lock up the truck isolator, turn off the keys and hand in my papers."
The highs and the lows
"The part of the job I enjoy the most is the customer interaction. I didn't realise how much I enjoyed it until the first lock down, back in Spring 2020, when all the chatting with the customers and cups of coffee and biscuits stopped.
"Trying to communicate through a closed window to the elderly and vulnerable was not easy. Sometimes, I was the only person they had seen for weeks. It made me realise that I'm not just an oil delivery driver and that I have a valuable role in visiting those customers, I found it quite humbling actually.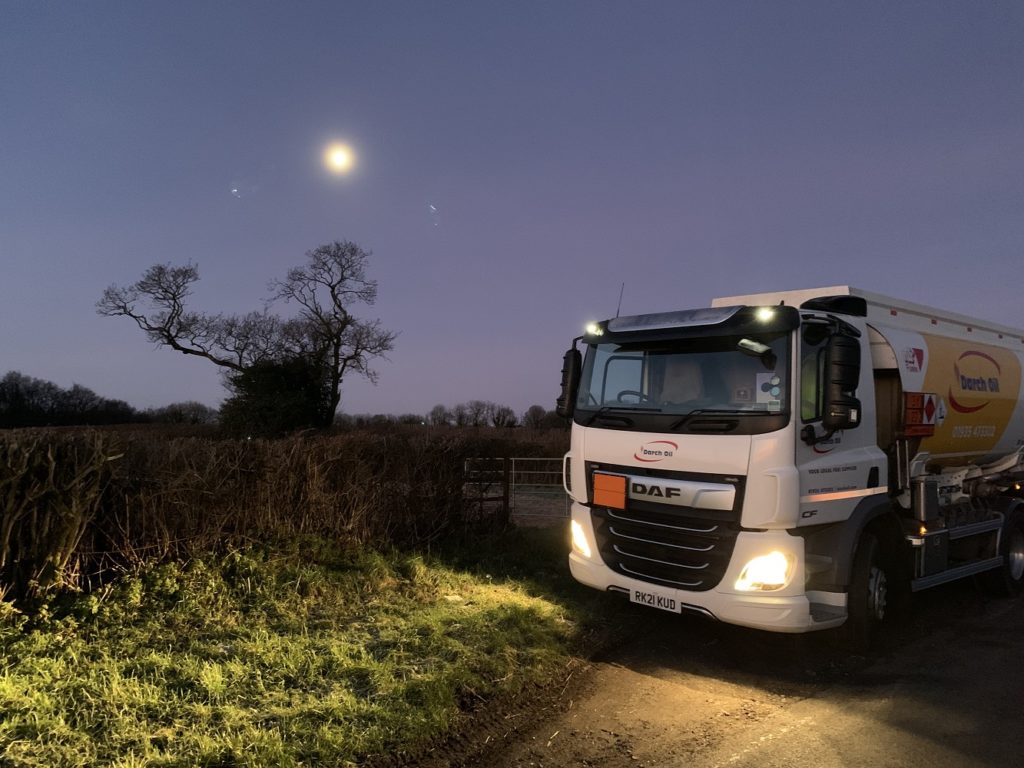 "However, one thing about the role that I have come to realise I don't like is that I just don't like working in the rain. It's not the getting wet bit, it's the getting in and out of the truck in your waterproofs, you get so hot and then the inside of the cab gets damp."
A memorable moment
Chris has such enthusiasm for his role as an experienced tanker driver, so I asked what he considered to be his most memorable moment so far out on the road: "One of the most memorable deliveries was around 15 years ago when I had just gone from 4-wheeler to 6-wheeler work.
"I had to make a delivery to a BP oil field on an island in the Poole Bay. The only way to get there was on a barge, but it just looked like a load of shipping containers strapped together, with an engine and a shed for the captain on it. As you reversed on, it would flex and twist!
"The departure was reliant on tidal times and the trip times varied with the weather conditions but, on average, it would take an hour. When the weather was good, and the sun was shining, you could get out of the cab. They even had fishing gear, so I enjoyed a spot of fishing although I never caught anything. I'm not a fisherman!
"Once on the other side, it was a bit of a race to get the fuel off. I needed to get the bulk hose out so much quicker as the return trip was in one hour and they don't wait for you! Back on the barge, I would do a bit more fishing and then it would be back to the yard for another load."
Passion for photography
Chris has always had an interest in photography but has only recently started taking photos of his tanker out on the road: "About 8 months ago, all the drivers received a message from our colleague, Vicky Darch, asking if anyone had photos of our trucks for the Darch Oil Facebook page. I didn't have any photos but thought it would be a good time to start taking some! I've started taking photos on my phone, it's a shame I can't use my DSLR.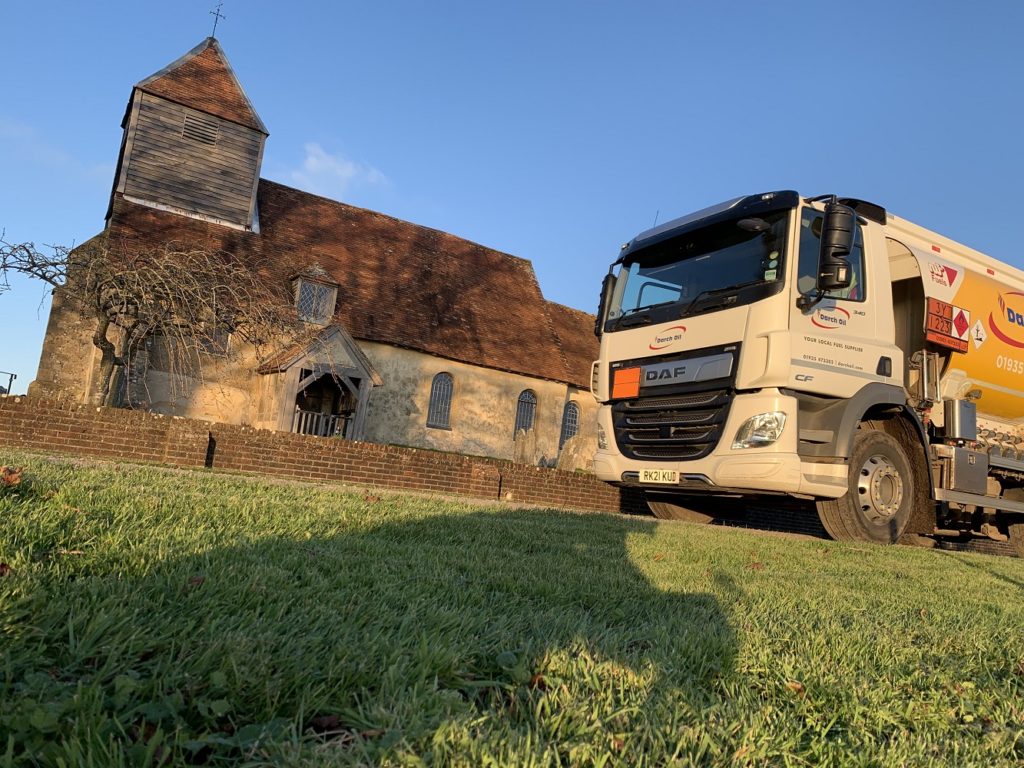 "I've had an interest in photography since my school days, but back then it was film and a dark room. I'm now doing more and more on my DSLR camera.
"My favourite times of day are dawn and dusk, as the natural light is so beautiful. I also love the beautiful countryside we have on our doorstep. Sometimes I do wish I could bring the truck wash with me so the truck is looking its best for the photographs, but then I suppose that wouldn't be realistic – it is a working truck after all!"
A big thank you to Chris for sharing his favourite images – we look forward to sharing more in future issues. If a member of your team enjoys photography and has taken some brilliant photos of their work life, please get in touch: claudia@andpublishing.co.uk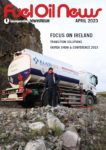 This article originally appeared in the April 2023 issue of Fuel Oil News magazine.
View the magazine