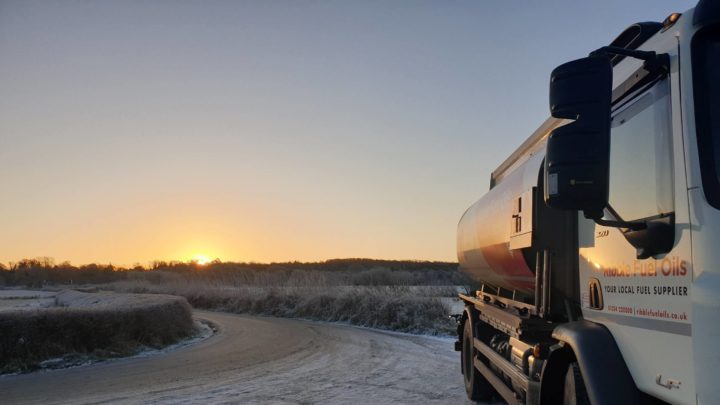 Claudia Weeks, content editor for Fuel Oil News, spoke with Lee Crellin and Ryan Finnigan, two talented tanker drivers for Ribble Fuel Oils, to find out more about how they combine their passions for both tanker driving and photography.
The tankers
I asked Lee and Ryan to tell me about their backgrounds and about their current driving roles for Ribble Fuel Oils.
"In my role as a tanker driver I am responsible for safe loading, correct loading, and ensuring that the vehicle is checked thoroughly daily making sure it's roadworthy, clean, and serviceable," began Lee. "I have been driving since I passed my test in 2001, gaining a lot of experience with the British Army where I drove various vehicles. I've been with Ribble Fuel Oils for nearly 2 years now and I'm based in the Lake District near Kirkby Lonsdale. I drive a DAF LF 320 18ton with a Mechtronics Optimate metering system."
Ryan spoke next: "I deliver all types of fuels to the commercial, domestic, and agricultural sectors. I've been driving tankers for some 6 or 7 years now and I drive a range of vehicles from 6/8 wheelers to the Artic. I will usually load from the Southport Leighton Oils depot and sometimes from MFT (Manchester Fuel Terminal) and Stanlow."
A typical day
I asked both Lee and Ryan what a typical day involves for them and Lee began at the start of his day: "A typical day at work for me starts with doing the yard security checks, reviewing product amounts, and then daily vehicle checks before loading. I always make sure I sort out which compartments to load with which product to make sure the vehicle operates correctly and efficiently. If I need to contact customers, I will use this time to contact them depending on my start time which is often varied."
Ryan continued: "So, a typical day for me can vary greatly as I can be delivering to a variety of places from commercial, domestic, and agricultural sites. Typically, a commercial delivery day would involve more travelling and I would do about 10-12 drops. A domestic delivery day would be upwards of 16 deliveries and the most I've done in one day is around 25 deliveries – that was a busy day!
"Most days are challenging because of extensive traffic or finding the location of certain jobs or the tank locations, but having experience does make things easier and it's even easier if the drops are in my area (Merseyside). I do find that experience of an area and jobs makes such a huge difference to speed and performance – it almost becomes like second nature."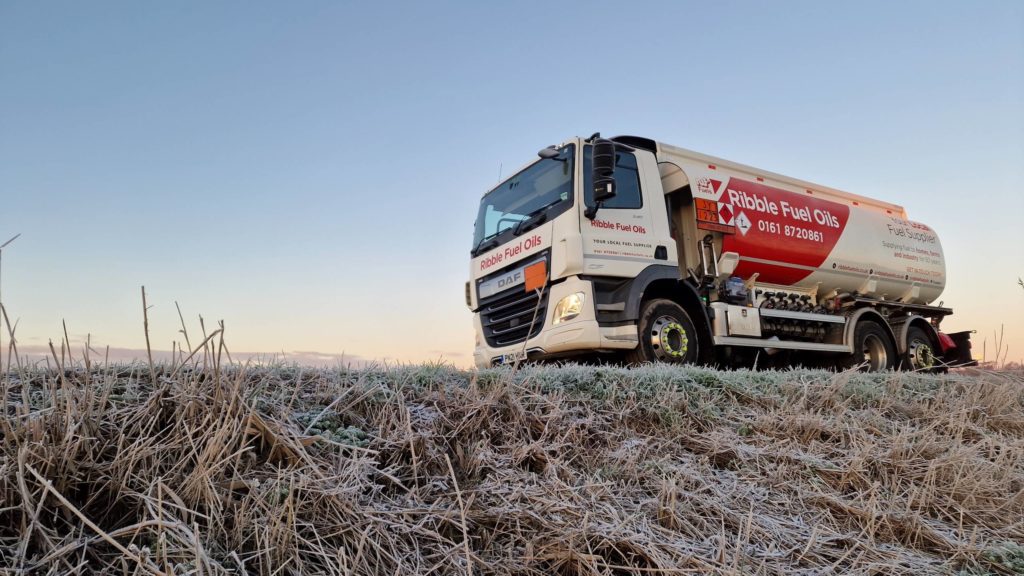 Time for lunch!
So, what is the lunch of choice for a busy driver on the go?
Ryan: "Funnily enough, I don't really eat lunch in the day! The main reason for this is that if I take a packed lunch with me then it magically disappears somehow before 9am! I try to be good when I'm out and about and avoid takeaways because of the cost and they are generally unhealthy choices."
Lee: "Lunch is varied for me, in the cooler winter months then I like to take soups and stews in my Stanley food flask to keep me warm. When it's hotter, in the summer months, I have salads and sandwiches."
The highs and the lows
Wondering about the highs and lows of life out on the road as a tanker driver I discovered that Lee and Ryan have similar thoughts. Lee said: "I find it hard to pick a favourite part as I enjoy work whatever I'm doing, but I think being outside in the fresh air, active, and being the face and the first line of the company is a good point. The job also provides a good degree of flexibility, I can start and finish as necessary regarding school times etc. I have to say there's good and bad with every job but the worst part for me really is the weather!"
And Ryan agreed: "The worst part is most definitely bad weather, I'm not a fan of the ever-worsening traffic either! The favourite part of my job is meeting a variety of people and seeing lots of different places."
The most memorable moment
Lee and Ryan share their days on the road with such enthusiasm, so I asked what they consider to be their most memorable moment so far from their working life as a tanker driver:
Lee: "I have to say that there are lots of memorable moments for me in this job – both good and bad! A highlight for me was having the ability and equipment to go and help an elderly customer who had run out of fuel when it was snowing."
Ryan: "My most memorable moment at work was probably when I delivered to a military airport. I was able to watch, as close as you could possibly be, a C-17 plane take off! I really did need some ear plugs that day!"
Photography and friendly competition
Both Lee and Ryan are passionate amateur photographers, regularly sharing online their superb images of life out on the road. Fuel Oil News definitely recommends giving them a follow on LinkedIn! One of Ryan's fantastic shots of a Ribble Fuel Oils tanker out on a winter morning even made it onto the February cover of Fuel Oil News magazine – thanks Ryan!
Ryan shared a little more about how he takes his photographs and what makes a great shot: "I have always been keen to take pictures, it's a hobby of mine. I like capturing the moment. I'm always on the look out for a good shot, I love rural wilderness shots and try to make sure I've got a great landscape in the background of the tanker. I currently use my Samsung Galaxy S22 Ultra with 100x zoom capability.
"One of my favourite images is the photo I took of the Ribble tanker which made the February cover of Fuel Oil News magazine!"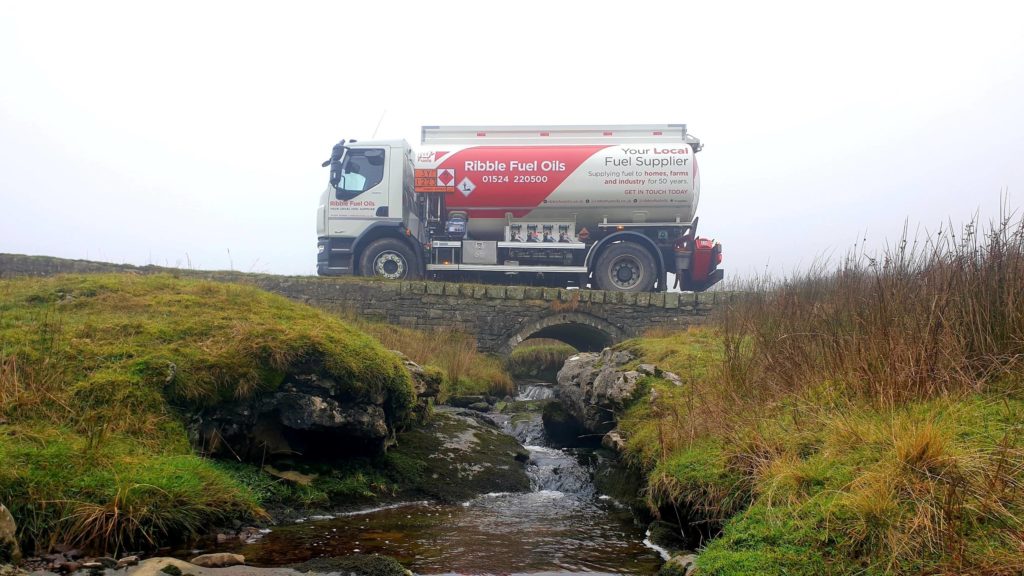 Despite being good friends, there is clearly healthy competition between Ryan and Lee as Ryan shares: "I share the love of taking pictures with Lee, but it ends up as a competition as to who takes the best ones!"
Lee couldn't pick a favourite from his images: "I take so many images when out on the road, it's too hard to pick a favourite! There are so many beautiful locations on the routes I travel so I feel like there's always a chance of a decent picture. I just use my phone camera on my Galaxy to take the photos, nothing special.
I keep a look out a nice location, then I just quickly dive out, snap away then off I go again."
Claudia asked Lee if he had shared his love of photography with colleagues or customers: "I have shown some of my images to customers but I mainly use my LinkedIn page to show my photos. It's a positive for me personally, it shows my work ethic and also highlights the company I work for."
The best advice
I asked Lee and Ryan what the best advice has been that they have received in the industry. Lee answers: "The best piece of advice I have been given, and it isn't just applicable to this job, is to take your time and don't be afraid to ask questions."
Ryan added his own: "Measure 5 times, cut once! Basically, check, check, check, and if in doubt check again! It's very easy in this job to make a minor mistake that can turn out to be detrimental or devastating."
Wise words from the Ribble Fuel Oils team and a big thank you to Lee and Ryan for sharing their thoughts and images. Fuel Oil News looks forward to sharing lots more of their photographs in the years to come!