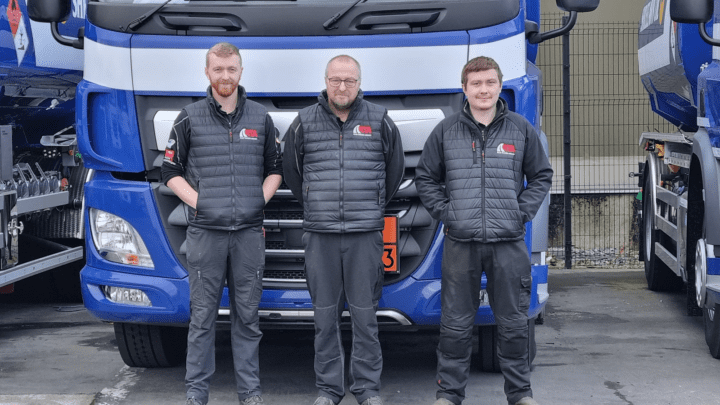 With further expansion through 2022 it was time for another catch up, so Margaret Major, editor for Fuel Oil News, travelled to the specially adapted building in Armagh Business Park to meet with MD Trevor Wilson and his team to find out about latest developments and future plans for this customer-focussed business that never stands still.
Road Tankers Armagh moved into its new premises on Armagh Business Park when the business outgrew its former premises outside Keady, Armagh. The new premises were almost overlooked as an option on first viewing as Trevor recalls: "It was a split-level building and filled from floor to ceiling with furniture. We couldn't begin to imagine it as the workshop we were looking for but, once we saw beyond the initial impression and agreed the removal of the floor, a fantastic new space opened up."
Standing in the huge, modern and spacious workshop with Trevor and sales director Mark Skelton, it was impossible to imagine it cluttered with furniture. Several tankers at various stages of the build process are dwarfed by the scale of the facility although Trevor remembers standing in the empty space when they first took possession: "I couldn't believe the space we had created," he said. "I couldn't imagine that we'd ever be using it all."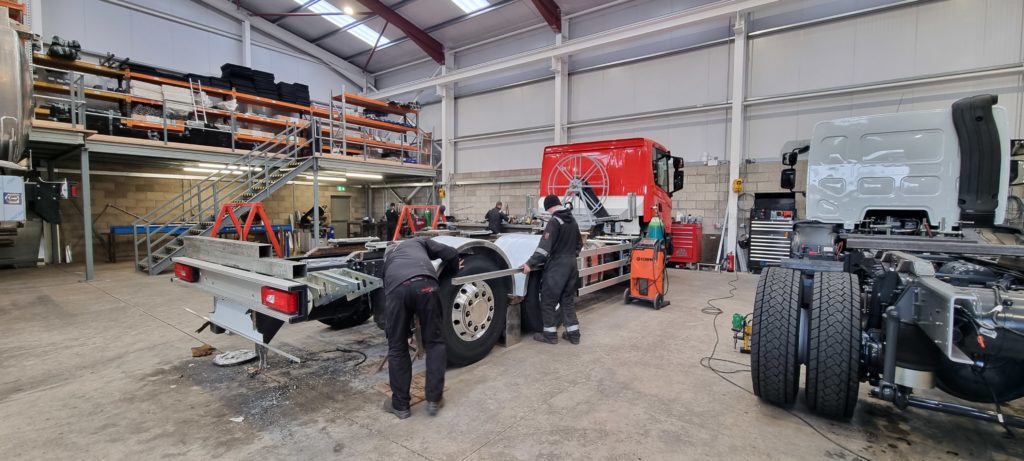 Three years on, and with the number of tankers on the order books continually increasing, not only has RTA managed to fill this workshop but also created a second, equally spacious one, that accommodates an earlier stage in the build process and is similarly filled with work in progress. A third workshop is set aside for testing and quality control once the builds are completed prior to the vehicles being awarded their IVAs and released to the delighted clients. It is a hugely impressive facility and one which the team at RTA enjoy welcoming customers to visit.
High expectations
The happiness of the customer is at the heart of everything Trevor and his team do as he explains: "90% of the operators that we supply tankers to are owner operators so the investment in a new tanker is coming directly from their own pocket. With the size of the investment – in excess of £200k – it has to be the right end product and expectations are, rightly, higher than ever.
"If you'd told me 10 years ago that a tanker would one day cost in excess of a quarter of a million euros I'd be asking what you'd been drinking. But it makes it even more important that we build a vehicle that the customer and their drivers are proud to drive away."
RTA is clearly working hard to deliver on those expectations as the business has a very solid base of extremely loyal customers. They are not the cheapest and nor do they want to be seen that way but, as the company statement says, they are all about quality without compromise.
Customers stay with them because they can be sure of the quality of the build – borne out by the drivers who are very proud of their RTA-manufactured tankers. As the ones that look after the vehicle, clean it, and maintain it they frequently feedback how much they appreciate the finish of the trucks that RTA supplies and influence where the next order goes.
Being a family business, relationships with customers and the trust built up over years of delivering excellent products and services are of fundamental importance. Trevor is very hands-on throughout the build process and is supported by his two sons – James, who is the technical director, and Andrew, who manages the workshop – as well as sister Tracy the general manager for RTA who, as everyone is happy to admit, is the one 'running the business' and has been pivotal to its growth and development for the last 10 years.
With the customer experience always front of mind, RTA has constantly evolved the build process to ensure that the vehicles it proudly puts its name to at the end of the production line are also as easy to maintain as possible. "The build process is our own but has evolved many times to deliver the best possible vehicle," James explains. "We work closely with equipment suppliers, taking time to feedback to them to facilitate helpful changes that improve the final result."
Customer-first approach
Operating with integrity ensures great relationships with customers and suppliers alike. RTA enjoys approved relationships with all major suppliers, working closely with them to deliver the best customer experience even after delivery.
In the rare event of equipment failure RTA, authorised to work on the equipment manufacturer's behalf, is able to ensure that the problem is fixed and the tanker back on the road with minimal downtime. It's a customer-first approach where RTA delivers the whole package to minimise customer impact.
Another important contribution to improved customer service is the bringing in-house of the previously outsourced paint process. With the new premises enabling the expansion of facilities, in addition to the additional workshop, RTA has also created a new paint shop.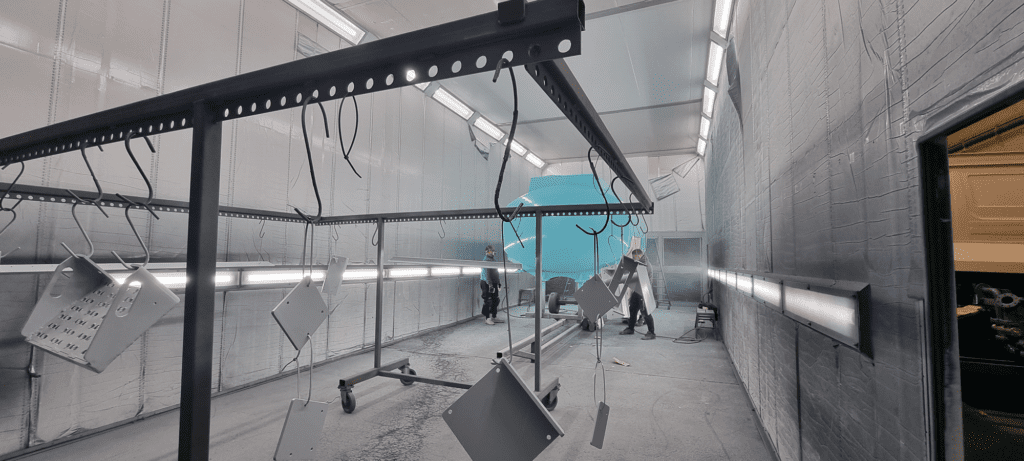 With a new team of highly experienced paint sprayers the ability to manage this process internally has made a significant difference to meeting build and delivery times despite sector challenges.
As we heard in the tanker review in February issue Fuel Oil News, recent months have seen many challenges in tanker manufacturing – supply issues with chassis, parts and materials and price fluctuations.
I asked Trevor how the in-house paint shop has reduced the impacts of these. "We are now able to adjust our schedules with much more flexibility," he explains. "If a job is going outside the business we are reliant on availability and turnaround times that are beyond our control. By bringing this part of the process under our roof we are able to keep vehicles moving through the build process much more smoothly maximising our build and paint bays at all times."
Trevor is hugely enthusiastic about the new paint shop and it's easy to see why when you watch the transformation of the newly fitted out chassis as it is prepared for the addition of the barrel.
The constant challenge to recruit
Back in 2019, recruitment was highlighted by RTA as one of the trickier aspects of a growing business and with all the expansion I am seeing as we walk around the facility I wonder if it remains an issue.
James confirms that it hasn't got any easier, but the company is fortunate to have a loyal and committed team of long-term fitters, fabricators and welders with all but two having been with the company since its move to the current premises.
"We are always on the lookout for good people," James says. "But there is a lot of engineering industry in Northern Ireland making it tough to recruit, and retention is a real challenge. We are more than happy to invest in the right people, and look after our employees in many ways. It's a very niche market so it's a significant investment, of time and money, to train people up and it's hard to then lose them to other companies."
"It is always good to have new people into the business who are enthusiastic to learn but there are not enough fabricants, welders and fitters looking to come into the industry."
The challenge to recruit has not managed to stem the rapid growth of RTA since the decision to relocate. Back in 2018 the company employed 7 and now it is a team of 30 and still looking for more.
Whilst recruitment hasn't changed much since 2019, one area that James believes has, is the depth of knowledge of tanker equipment. With driver shortages impacting on the level of experience in the sector and less in-depth driver training, RTA frequently finds itself acting as a point of contact for equipment operation queries too.
Another big change Trevor highlights is the level of involvement of customers in the build: "They used to be very involved at a detailed level all along the way but the majority now just want a tanker and a set of keys."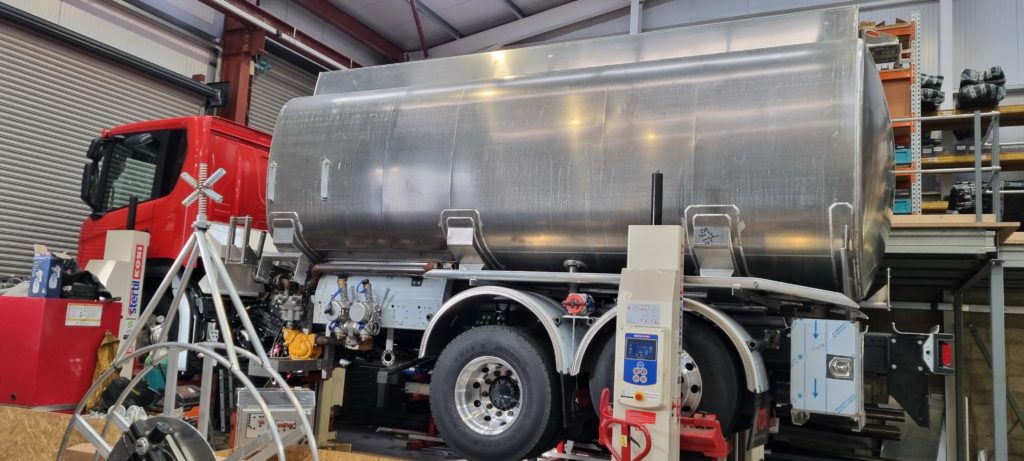 With less bespoke builds, the requirement for multiple pot sizes and barrel set ups has diminished This change in the construction process has come at a good time given the chassis availability issues. A more generic build means that chassis delays can be accommodated by reassigning available barrels to a chassis that is in hand.
A tanker build lead time is now 2 years – one for the chassis and one for the build process. This long lead time gives rise to other challenges such as price fluctuations. A chassis, for example, can increase by as much as £20k, but RTA has, fortunately, found customers to be very understanding – a result of trust built up over many years of excellent service.
Brexit impacts
Another recent challenge has been the impact of Brexit on tankers destined for Southern Ireland. Whilst the NI protocol has helped in smoothing the way, there has been a cost in managing increased documentation with the biggest being the need for an additional IVA for each vehicle heading south.
Prior to Brexit, a tanker only needed one IVA which covered it for delivery to operators in either the North or South. Post-Brexit the requirement has doubled since it needs an IVA in its place of build as well as one issued by the National Standards Authority of Ireland (NSAI) to cover import to Southern Ireland.
Once again, with customer convenience in mind and to minimise any impact on delivery times, RTA worked with the NSAI to become an approved body builder such that RTA can now complete the IVA for vehicles heading for Southern Ireland on-site, avoiding the 4-week delay to customer delivery which, at times, has been as long as 12.
Achievement of approved status involved significant paperwork and an intensive auditing process over a 2-year period which Tracy undertook. She was delighted when RTA was approved at the end of 2022.
Looking ahead RTA remains optimistic. The number of customers has reduced over time due to mergers and acquisitions that are now so much a part of the sector but the number of tankers being ordered and built is more than ever before and RTA is a company constantly thinking ahead.
"There is potential for a second paint shop," Trevor enthuses. "And opportunities to evolve and reinvest as we have always done to get keep improving the offering."
A product to be proud of
RTA is a company that has always reinvested and has never stood still. As Trevor acknowledges, this can be exhausting at times and he admits to putting in far too many hours, but it is obvious that that is who Trevor is.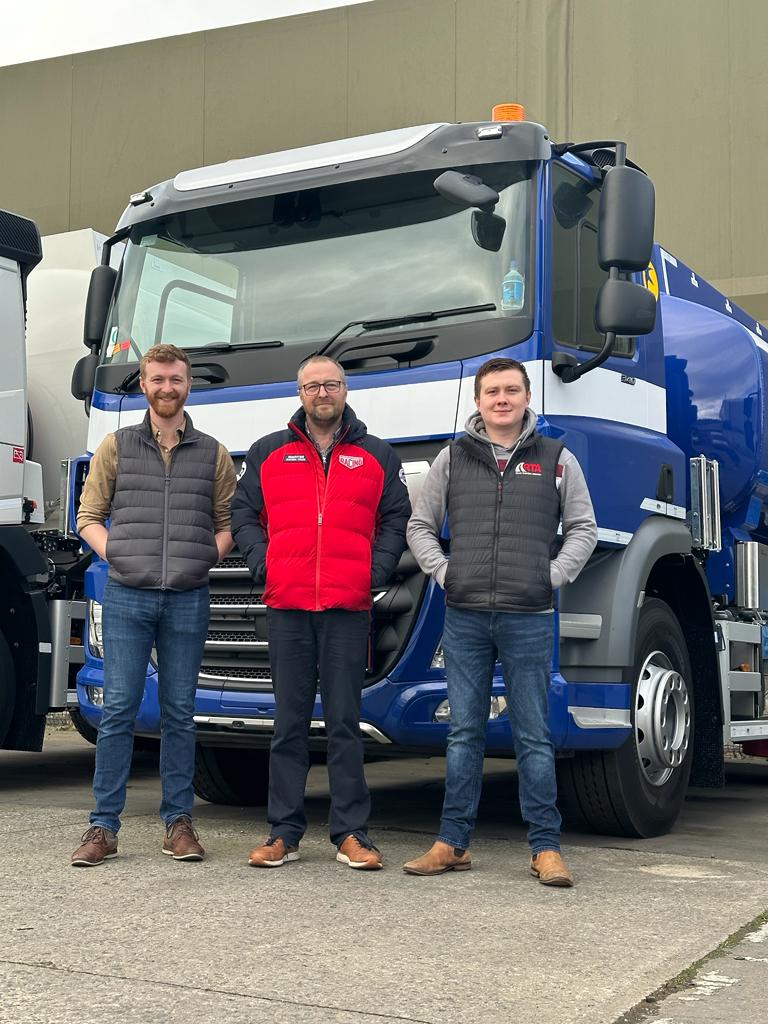 RTA has grown from a 2-bay garage to the leading tanker manufacturer it is today, and it is all through sheer hard work and commitment to looking after customers every step of the way.
Having met them, it is clear that the success of the business is down to the team, and it is a really good team. Everyone works together, works hard and really cares about what they do. Whilst the business has grown, and the team may be much bigger, it is still a family-owned and operated business that retains a deep commitment to deliver a high-quality product they can all be proud of.
And that's exactly what they achieve.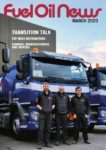 This article originally appeared in the March 2023 issue of Fuel Oil News magazine.
View the magazine