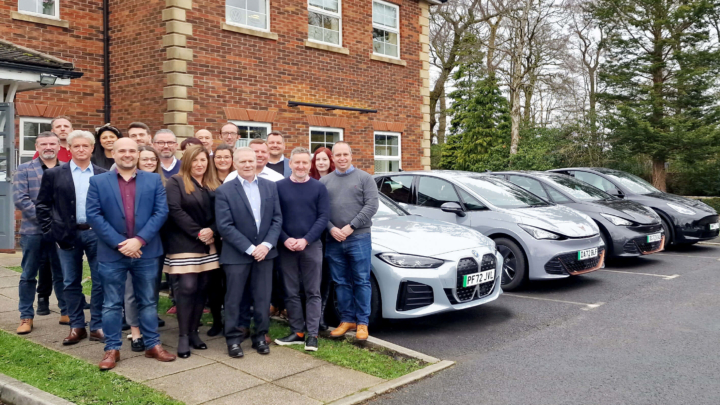 The rebrand to Greenarc Vehicles reflects the company's long-term goal to expand its managed company car schemes and support clients with the transition to renewable technologies such as electric vehicles (EV). In addition to this, the continued portfolio expansion enables Greenarc to support both homes and businesses across the UK with fuel and low carbon energy services, such as solar, batteries and EV charging points.
Mutually beneficial
The company acquisition was announced in November 2022, with the adjustment process proving beneficial and very productive for both industry players.
Matthew Crockett, Greenarc Energy, managing director comments: "The rebrand to Greenarc Vehicles signifies our commitment to supporting clients with their journey to carbon neutrality. We are proud to support businesses nationwide that are looking to reduce expenditure, discuss options to greatly reduce or fully offset their carbon emissions and make the transition to a fully electric fleet of vehicles.
"This is an important step towards our growth and presence in the marketplace. Having recently opened an additional office in Halifax, West Yorkshire, I'm excited about the future opportunities and I'm looking forward to bringing even more talent to the Greenarc Energy group of businesses."
Facilitating the transition
Marc McLoughlin, managing director at Greenarc Vehicles said: "We have been supplying our clients with vehicle leasing options for over 15 years, and although we have always had a focus on renewable technologies – such as EV, we still pride ourselves on servicing and working with traditional fuel vehicle clients by offering them a range of services to manage their company vehicles.
"Our latest offering – SalEx, allows our clients to attract and retain staff by giving them the option to lease a brand-new electric vehicle via a HMRC compliant salary sacrifice scheme which is proving hugely popular.
"The rebrand to Greenarc Vehicles, allows us to continue to provide traditional fleet options whilst having access to a vast amount of other renewable and sustainable fleet options for our clients such as EV Cards, HVO and renewable technologies."
Greenarc Energy featured number fourteen on the Times 100 list of Britain's fastest-growing companies in 2022.