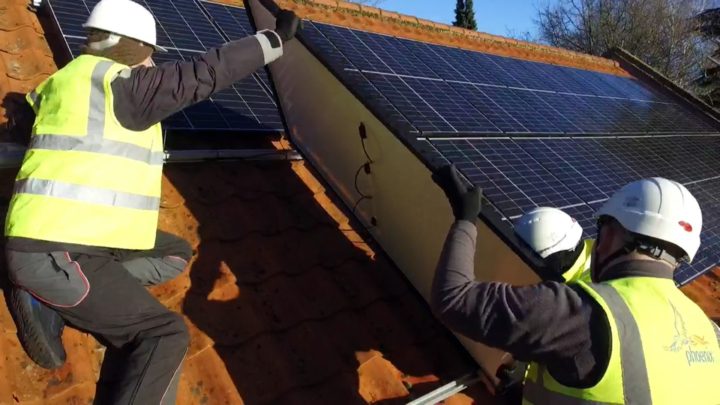 Continuing our series of insights on the transition from those both within and outside of our sector, we talk with Mark Deeney, the recently appointed renewables director at Certas Energy. Having recently joined this sector after more than 15 years in renewables, Mark shares his thoughts on the past, present, and future of renewable energy transition, and how the key to long-term success may lie in a more comprehensive, cross-sector commitment to decarbonisation.
Early evolutions and seismic advances
Until I joined Certas Energy, I was more focused on the displacement of fossil fuels with renewable technologies or retaining fuel with bivalent systems to reduce the amount of fuel consumed. However, once I joined Certas Energy and saw the advantages of HVO and the many applications it can serve, my views on renewable fuels have become a lot more favourable. The benefits of HVO are impressive, and it can assist in reducing CO2 output for all sectors – from construction to transport – meaning that it can help the industry and consumers on their energy transition journey, easily.
In my more than 15 years working in the renewables sector (20 years in construction) I've seen cleaner fuels and heating technologies make some seismic advancements. During my tenure at Nutherm (the distributor for German heat pump manufacturer Waterkotte across the UK and Ireland) for instance, we focused primarily on the design and installation of residential and commercial heat pumps, with the occasional solar and wind installation added into the mix. Now, not only are heat pumps far more efficient, but solar panels are a common sight on roofs around the country and smart technology is making all these systems easier to design, install and operate.
There's also been a huge leap forward in battery storage capabilities over the last 10 years, allowing for the widespread installation of electric vehicle (EV) chargers in virtually every large town and city. Solar photovoltaic (PV) systems are currently having a real renaissance, proving extremely popular across domestic and commercial projects due to the ongoing rise in electricity costs. This economic context, alongside recent technological developments which have vastly improved the efficiency and longevity of PV installations, means solar systems are now even more attractive from a return-on-investment point of view – especially for large commercial buildings facing big energy bills.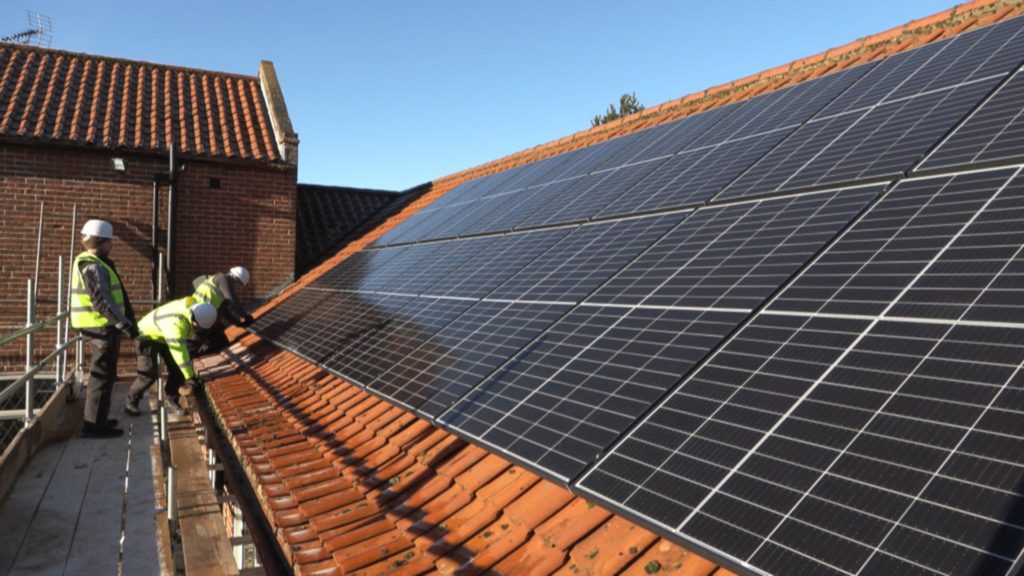 A meteoric growth in renewables
I like to think that my various director roles at Nutherm and, subsequently, Glen Dimplex Heating and Ventilation have given me a unique insight into the state of the UK renewable energy market, past and present. From working with a wide range of global HVAC equipment manufacturers, distributors, R&D teams, suppliers and end users, I've witnessed a marked change in attitudes towards decarbonisation – from a technological curiosity to a vital necessity.
With governments around the world instituting big plans for heat pumps, solar, electric vehicles, low-emission fuels and everything in between in the coming decade, I can only see the meteoric growth we've seen in the renewables sector accelerating in the coming years.
Picking up the pace
As mentioned, interest in solar PV systems, battery power and heat pumps is growing, as businesses and the public become more familiar with renewable technologies. The pace of change is already accelerating, but since the goal of decarbonisation is so imperative, we think progress can – and should – happen even faster.
At Certas Energy, we're leading the way to a low carbon future through our wide range of renewable energy solutions, underpinned by our commitment to supporting businesses as they navigate their energy transition journey.
HVO – the promising fuel plugging the net zero gap
Let's take Certas Energy Hydrotreated Vegetable Oil (HVO) as an example of the impact one smart switch can have on decarbonisation targets. By transitioning from conventional diesel to HVO, businesses can cut greenhouse gas emissions immediately by up to 90%, with no need for capital expenditure or downtime – just drop-in and go. Non-toxic, odourless and readily-biodegradable, HVO is a high-stability, high-performance fuel with a naturally low cold filter plugging point (CFPP) to -30 degrees. It also offers higher filterability and improved combustion over some diesel alternatives. This fuel standard EN 15940-accredited solution is as flexible as it is sustainable, suitable for use in on- and off-road vehicles and plant machinery across a range of industries, including construction, agriculture, transport and logistics, marine and the public sector.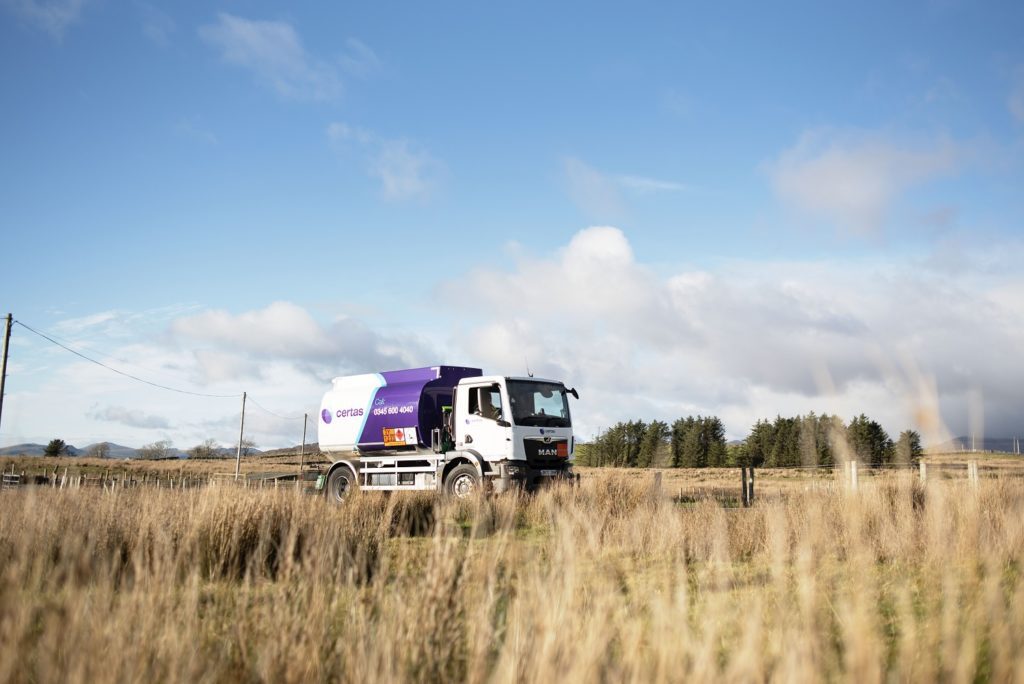 Beyond its benefits for efficiency and performance, what excites us the most about HVO is its potential to help businesses adapt – quickly. I'd argue that most companies across the UK, and further afield, want to reduce their carbon footprints but feel constrained by the current limitations of electric-powered technology and other decarbonisation strategies.
The 'plug-and-play' nature of HVO reflects Certas Energy's wider goal of making carbon reduction not just possible, but simple. We extend this ethos across our portfolio of energy transition solutions and my goal is to make sure that when people think 'efficient and effective renewable energy systems' – they think Certas Energy.
Practicing what you preach
When it comes to decarbonisation, words aren't enough. To be a real trailblazer in the energy transition space, you must show your dedication through expert guidance and tangible, measurable action. These include the launch of our low carbon, energy transition technology brand Evolo for homes and businesses moving to cleaner energy supply for power and heat, as well as Cynergise™, our commercial energy transition consultancy service.
Our nationwide roll out of HVO for commercial customers and participation in the joint UKIFDA and OFTEC Future Ready Fuels Project, are just some of the other ways we support the adoption of cleaner fuels in the UK. Together, these efforts led Certas Energy to being crowned winner of the highly coveted UKIFDA Green Award for 2023.
In a similar vein, our ESG and Sustainability Committee has introduced a number of energy transition-focused initiatives to underpin our own decarbonisation efforts and set the standard we want to see across the sector. Measures include the adoption of HVO in our own fleets, offering EVs to company car users, the installation of heat pumps in our offices and solar panels on our retail sites. In short, we practice what we preach.
Our drive to lead by example has helped us exceed our 20% carbon reduction by 2025 goal two years early, so we've now set our sights firmly on achieving net zero carbon emissions by 2050. By continuing to set ambitious carbon reduction targets and invest in new and exciting alternative energy technologies, we're confident we can surpass even our own high expectations and support more businesses to start their own journey to net zero.
We go – together
In my decades of experience working on a host of energy transition projects, I've come to believe there's no single silver bullet solution for decarbonisation – and that's a good thing. In the absence of one clear strategy or technology, businesses like Certas Energy have had to innovate, experiment and collaborate. The industry would not have made the incredible progress we've seen over the past few years without adopting a technology-agnostic, open and cooperative approach to emission reduction.
For our part, beyond the constant conversations we have with our customers and colleagues every day, we also display our commitment to dynamic, collaborative thinking through our strategic acquisitions. The most recent example of this is our acquisition of Hafod Renewable Energy, one of the UK's fastest growing renewable energy businesses.
Hafod offers a wide range of sustainable energy solutions for domestic, commercial and agricultural customers, including air source heat pumps, solar panels, EV chargers and underfloor heating. The addition of Hafod to Certas Energy's expanding portfolio – which also includes Freedom Heat Pumps – demonstrates our dedication to bolstering our renewables offering and providing customers with the right expertise and solutions to make the energy transition with confidence.
Decarbonisation – more than renewable technologies
I would say that a lot of industries are guilty of not acting fast enough to embrace future solutions. I think businesses are fearful of new advancements and technologies, which may then see them miss out on the benefits or not getting the value for money or return on investment that they want.
There truly needs to be a change across the board, and the fuel industry needs to lead in this transition. In all honesty, there will never be a one size fits all solution that can support every business's carbon reduction journey, but there is a huge array of options available to all industries which will save companies money and increase the speed of renewable adoption nationwide.
We're all in this together
Every sector and market needs to assess their specific operations and put in place a realistic plan for reducing their own carbon emissions. That being said, fuel usage is an unavoidably huge factor in most businesses' overall energy transition. The move to HVO, and other alternative energies, will be central to this conversation, as will strategies to reduce waste, shorten journeys, encourage sustainable production practices and make buildings more energy efficient.
We're all in this together, so let's make sure we're harnessing the true power of varying strategies and perspectives – for the good of business and our planet.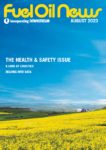 This article originally appeared in the August 2023 issue of Fuel Oil News magazine.
View the magazine