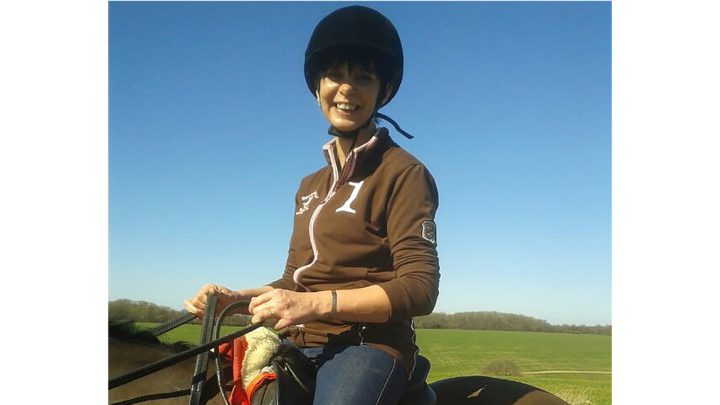 Everyone has heard about or knows someone with dementia, which is generally considered a syndrome that affects the elderly, but what about early onset dementia? A condition that affects people who are under 65 years and of working age it brings with it additional challenges.
In addition to all the usual challenges associated with this deterioration in brain function, such as loss of memory, language problems and reduced ability to think or make decisions, a diagnosis of early onset dementia may also negatively impact on work performance leading to the sufferer losing their job or feeling there is no alternative but to resign resulting in financial difficulties.
There is another way
It doesn't need to be this way if employers are willing to take a different approach. Working together to address the issues almost always benefits both employee and employer as it has for Jane. Having collaborated with Fuel Oil News on a feature celebrating Rawling Fuel's move to new premises in 2020, Jane was back in touch recently to share her diagnosis and to highlight the incredible support she is benefiting from at the fuel distributor in a bid to encourage anyone else finding themselves in this position.
Jane takes up the story: "I was 56 when I was finally diagnosed with this condition, I went through, and am still going through, many emotions – anger, sadness, denial, loss, despair and worthlessness – but I also had the added worry of my job. How was my husband going to cope working and taking care of me as things progress? Could I carry on working? How do I approach and tell my employer? How will they respond?
"Once I had plucked up the courage to tell them, my fears were wiped away instantly; their response to my news was nothing but total support. If I wanted to carry on working, they would do anything they could to help me. None of us knew at that time how my diagnosis would progress, but the company was, and is, willing to go through my journey – the ups and the downs – with me.
"My first hurdle was my driving assessment because without my driving license I wouldn't even be able to get to work. Rawlings supported me through this, giving me the encouragement I needed as well as believing in me and that I could do it. I passed with flying colours!"
A supportive eye
"My other symptoms are short term memory loss. I might forget a name, where I put my keys or my password at work. My vocabulary is still very good although at times I might struggle to find the right words to explain something. My colleagues understand this and give me a moment to think what I am trying to do or say.
Without my job, my colleagues, my managers and all their support my journey would be much harder.

Jane Scarlett
"I am not as quick at my job as I used to be, but they make sure to tell me they are not worried. They all keep a supportive eye on me and, if they see I am struggling with something, they help me out. They never make me feel stupid or inadequate and I am still treated as part of the Rawlings team – something which I truly value.
"I know at some point the day will come and I will have to give up my job. My consultant couldn't tell me how quickly or slowly my condition will progress. Some days I wake up and all I want to do is curl up and cry and other days I am full of happiness and cheer. It's a rollercoaster ride and I am learning to take each day as it comes.
"The one thing I do know is that, without my job, my colleagues, my managers and all their support my journey would be much harder."
How can you help?
Having had such a positive experience herself, Jane wanted to tell her story to encourage anyone else who may be facing the same as she explains: "I wanted to share my story for anyone out there, who might be thinking this sounds like me.
"Go and speak to your GP and if there are any employers who would like to know how they could help an employee from my experience only, I would say:
Build a relationship with your employees so they feel able to approach you for any health issues.
Consider the ways you can help an employee if they find themselves caring for their partner, mother or father with dementia.
Understand that someone with a dementia diagnosis will most likely be scared – worried about their future and how their symptoms will progress.
Most importantly, if they can, and want to, carry on working do remember to be patient. They are also coming trying to come to terms with their diagnosis and remember that someone with early onset dementia can still be a great asset to your company with a little support.
Help is there
Jane has also found Alzheimer's Society a useful source of support and information and the organisation urges those with a diagnosis not to assume it is the end of their employment.
"You can still work if you have dementia," a spokesperson commented. "Dementia affects everyone differently, and you might well be able to stay in work for a while. Though deciding whether or not you want to continue working after your diagnosis depends very much on your feelings and personal situation, dementia doesn't mean you automatically have to stop.
"Speak to your employer as soon as you feel ready – they are required by law to make adjustments, where they can, to support you at work.
Tim Beanland, head of knowledge management for the organisation added: "Many people find that staying active at work or volunteering is better for their physical and emotional well-being. Other people may agree with their employer to adapt their job or decide to give up work if it is getting too stressful."
The Society also highlights the role employers can have in supporting employees who find themselves in a carer role and has worked with Corporate Partners on reviewing, implementing and designing workplace policies to help with this support.
There is evidence that carers juggling work and caring whilst unsupported leads to high staff turnover, increased absence and stress which could be costing UK businesses over £3.5billion every year (Carers UK). The most common age for being a carer is between 45-64 which is when employees are most skilled and valuable to businesses. Losing a member of staff costs businesses 1 to 1.5 times the annual salary of that staff member to replace them (Carers UK).
If you're affected by dementia and need help, call Alzheimer's Society's support line on 0333 150 3456 or visit alzheimers.org.uk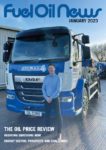 This article originally appeared in the January 2023 issue of Fuel Oil News magazine.
View the magazine