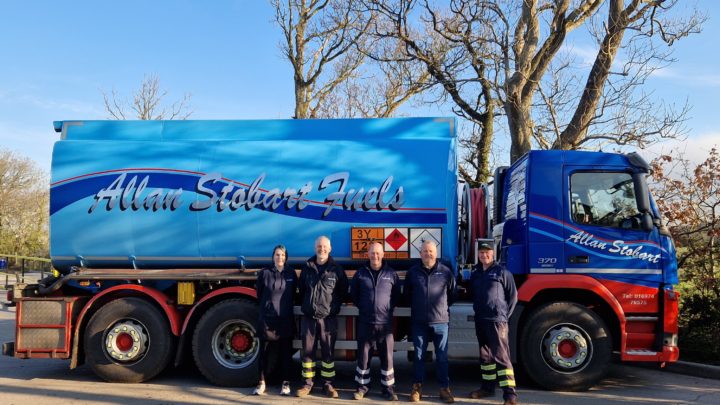 Allan Stobart: charity walk for Alzheimer's Society
Allan Stobart Lubricants and Fuels, the Carlisle based fuel and lubricant distributor, is proud to be supporting the Alzheimer's Society. Several members of the Allan Stobart team have volunteered to complete a 13-mile walk in the Lake District for the Alzheimer's Society. The team will be led by routing assistant, Willie Johnston, who has personal experience with the disease, and he will be joined by GM Steve, fellow drivers Colin, Lamby, Bouchie and sales and marketing coordinator Layla.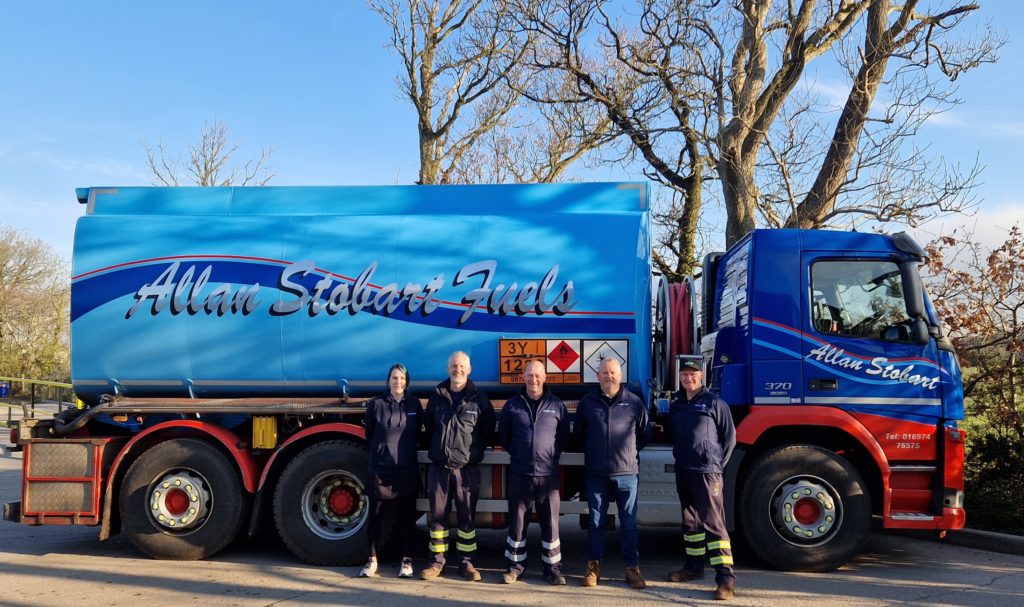 Steve Hindmarsh, general manager of Allan Stobart said: "Alzheimer's and Dementia are illnesses that have affected the lives of more than one of our team's family members. They are cruel and distressing illnesses, not only for the person affected, but also for their loved ones who, over time, see them drift further away, and past shared memories suddenly become their own.
"We want to support a fantastic charity and give something back to those who carry out their amazing work to support, not only those suffering with the illness, but also their family members at what can be a very emotionally distressing time."
The event is being held on Saturday 10th June 2023 and the walk will commence at Patterdale Cricket Club and will finish at Dalemain Mansion and Gardens. If you would like to support the Allan Stobart team, please visit:  https://www.justgiving.com/team/TeamStobarts
Barton Petroleum delivering first aid training
Morgan Webb, assistant depot supervisor for Northamptonshire-based Barton Petroleum Ltd, is proud of the first aid qualification he recently gained thanks to the fuel distributor.
"Barton Petroleum is such a fantastic company to work for," Morgan enthused. "And always keen for staff to attend training and development opportunities. I've just completed a training course in emergency first aid in the workplace.
"The course, organised by St John's Ambulance, was brilliant. It's the first time I've done anything like this, and I learned so much. It was great fun too! I am now an official first aider at the Wellingborough Depot for Barton! I'd highly recommend for everyone to attend a first aid training course, it's such an important life skill. I'm so thankful to Barton for the opportunity."
New Era Fuels have their cake and eat it – for charity
Essex-based New Era Fuels is proudly supporting Macmillan Cancer Support, the UK's leading cancer care charity.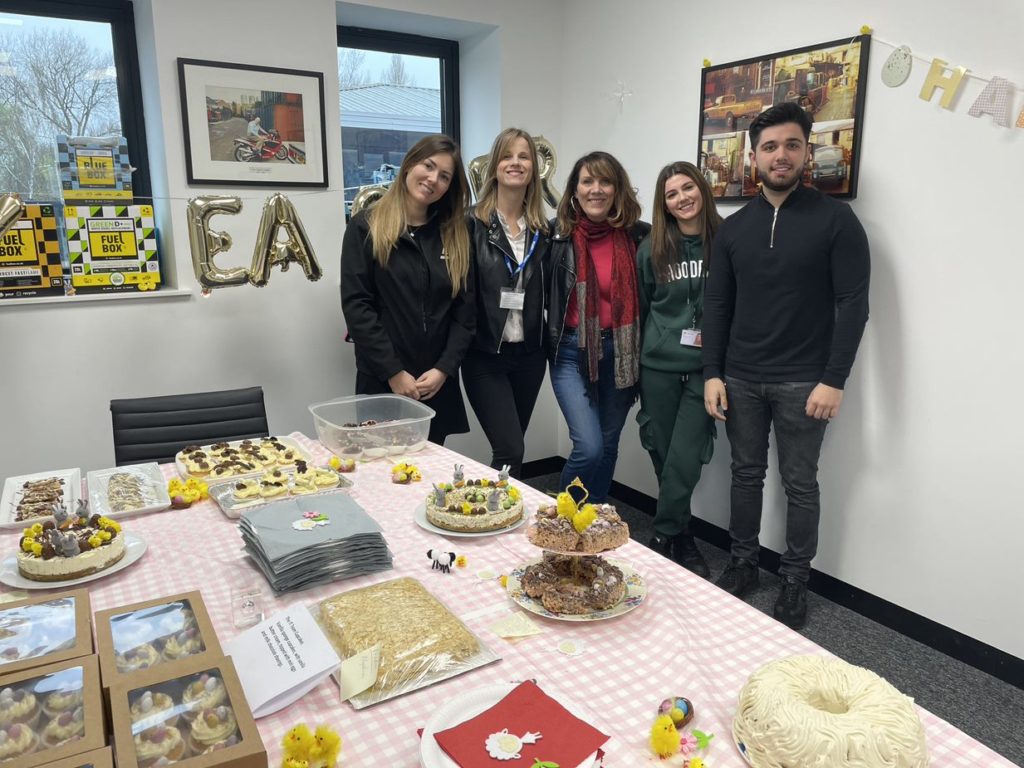 Vicky Finch, head of HR, explained: "On Thursday 6th April 2023, we held a successful charity Easter bake sale in support of Macmillan Cancer. Everyone involved got their baking gloves on, including Nadya (a member of the Ukraine family that we have proudly sponsored) who also judged the 'Best Looking' and 'Best Tasting' dish.
"We raised a total of £341!"
Exswift Fuels prioritises mental health
Essex-based fuel distributor, Exswift Fuels, is prioritising the mental health and wellbeing of its staff. CEO Chloe Crofts recently attended a training course and was awarded with her qualification – Level 3 Award in Mental Health: Workplace First Aider.
"As an employer of a growing team, I really wanted to attend the course to improve my understanding of mental health conditions," Chloe explained. "I believe that opening the conversation reduces the stigma around mental health and will afford us the opportunity for early intervention. The course was an eye opener for me and will strengthen my leadership skills."
Par Petroleum achieves DVSA Earned Recognition status
The award of the status by the Driver and Vehicle Standards Agency (DVSA) to Par Petroleum has enhanced the North-East based fuel distribution business.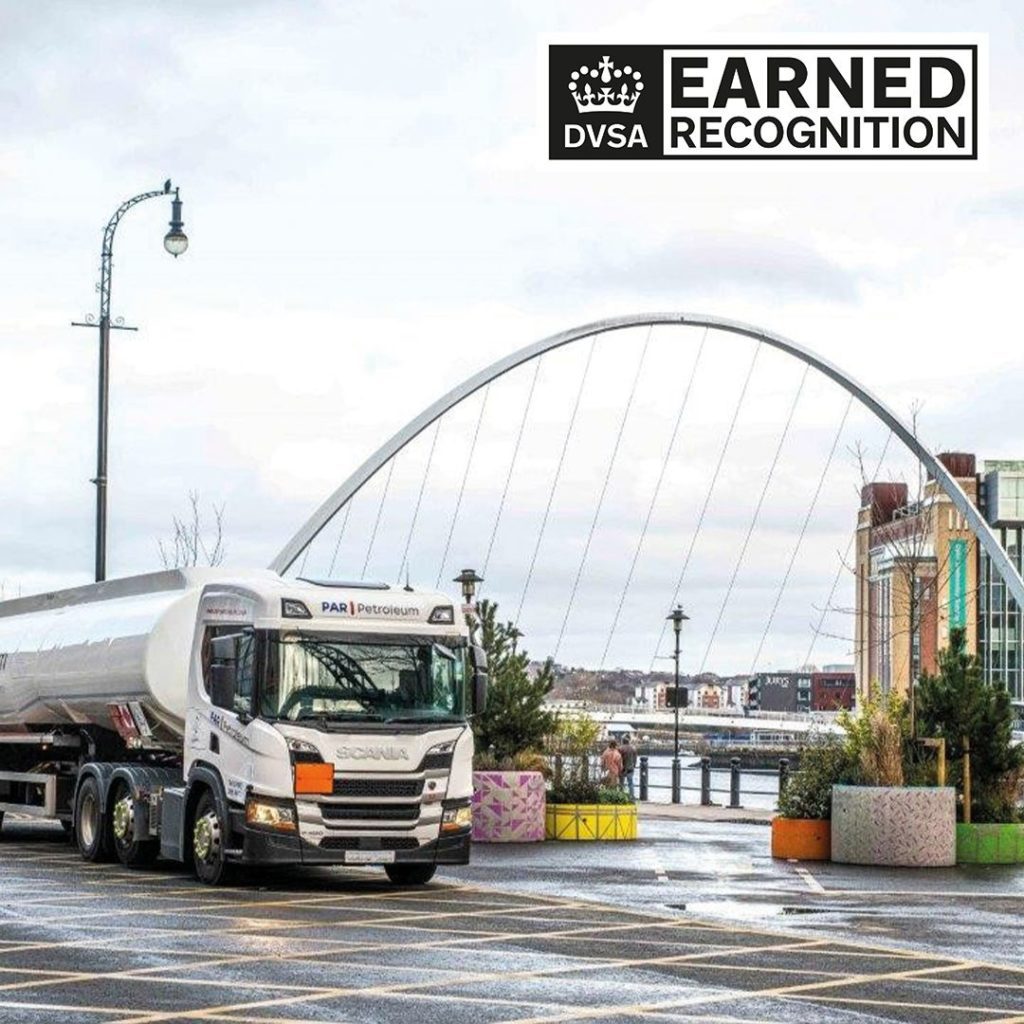 Earned Recognition is a DVSA industry leading standard, reserved for operators who can demonstrate a strong track record of compliance and adherence to DVSA standards. Companies must hold a green Operator Compliance Risk Score (OCRS) and have a digitally approved reporting system for maintenance and driver hours to be eligible to apply.
In achieving this status, Par Petroleum is in a unique position as it is typically achieved by large companies as Leanne Hardy, managing director, explains: "We are proud to have been awarded this status as we are part of only a handful of businesses our size in the UK to hold this accreditation. It demonstrates our commitment to the industry and to our colleagues and our ability to compete with much larger businesses."
WCF Chandlers is supporting the local air ambulance
WCF Chandlers, the Lincolnshire-based distributor, is proudly raising money for the Lincolnshire and Nottinghamshire Air Ambulance (LNAA) service. Some of the WCF team recently visited the air ambulance to further understand the vital work it does.
Sophie Kay, sales and marketing executive, said: "We chose to fundraise for the LNAA as the charity responds to emergencies across our fuel delivery area, sometimes directly helping our customers in their times of need.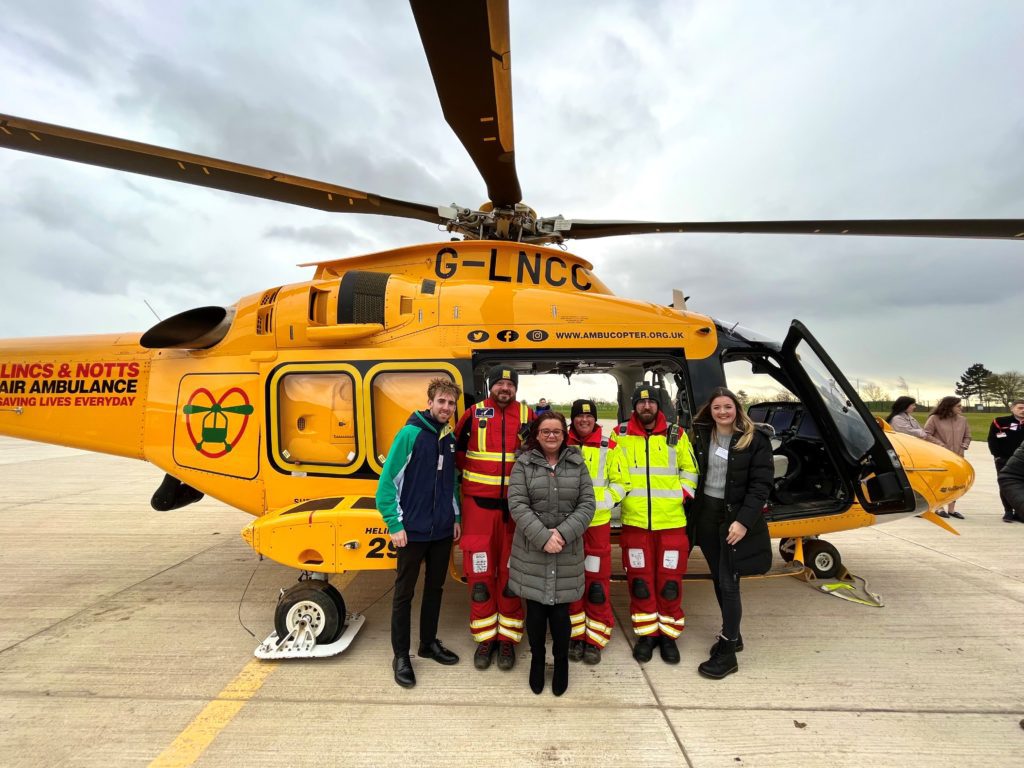 "We are absolutely in awe of the work the crew do and how dedicated the team are. We extended our partnership with LNAA until December 2023 with lots more 'fun' fundraising to come! Our first fundraising event will be 'It's a Knockout' on the 2nd of July and we'll share more information about it soon!"
The LNAA provides the equivalent of an A&E department directly to the scene of some of the most serious and time-critical 999 calls in Lincolnshire and Nottinghamshire; an area that WCF Chandlers have serviced with heating oil and commercial fuels since 1935.
To make a donation to this excellent cause, please visit: www.justgiving.com/fundraising/wcfchandlers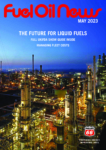 This article originally appeared in the May 2023 issue of Fuel Oil News magazine.
View the magazine