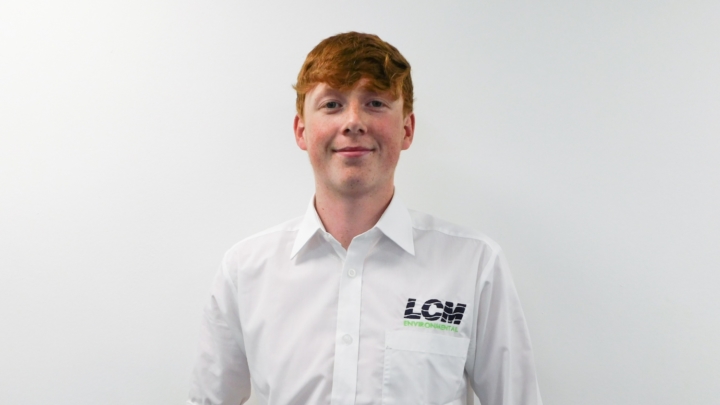 With our next issue – Fuel Oil News December – taking a close look at the challenges of attracting the NextGen to the industry we set the scene in this issue by hearing a little more about one of the sector's youngest, and most recent, recruits.
Appointed as operations assistant, Leo's role encompasses the provision of general business support to LCM's continually growing project management team. As the youngest team member of the company, Leo goes to college as well as completing a part-time apprenticeship for LCM. He's an avid golfer and soon-to-be-elected Junior Capitan of the Royal Ghyll Golf Club.
A short Q&A with Leo reveals a little bit more about the newest addition to the LCM team:
Q: Why did you choose LCM?
I chose LCM as it a rapidly growing company and it felt like the right choice for learning 'on the go'. People here are very welcoming and friendly; I don't doubt they will help and support me on my business development journey.
Q: What do you hope to achieve?
Not being too familiar with the industry, I aim to get fully emersed in it, in time. I want to gain a deep understanding of all the different roles within the business and find my perfect place within it.
Q: What made you choose this industry?
Having my father working in the industry has made me curious about it throughout the years. Choosing LCM Environmental as my first job role and beginning my career path has been the clear choice for me from an early age. The staff are fantastic, I felt right at home when I first stepped through the door – so it made me want to stay and move forward with them.
Q: How would you describe yourself?
I've got an eagerness to learn and get better at everything I do; I'm persistent with what I want and it's not in my nature to give up. When I'm not at college or at work, I like to play golf, football, and cricket.
Jeremy Cosway, LCM Environmental operations director said: "As we continue to grow, we need to keep exploring what talent is available to join our team; be it seasoned professionals or the best young people who are wanting to start out in the world of work.
"Leo has settled in immediately within our team and is delivering a fantastic service for his internal stake holders. We all agree that we can see a bright future for him."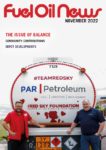 This article originally appeared in the November 2022 issue of Fuel Oil News magazine.
View the magazine