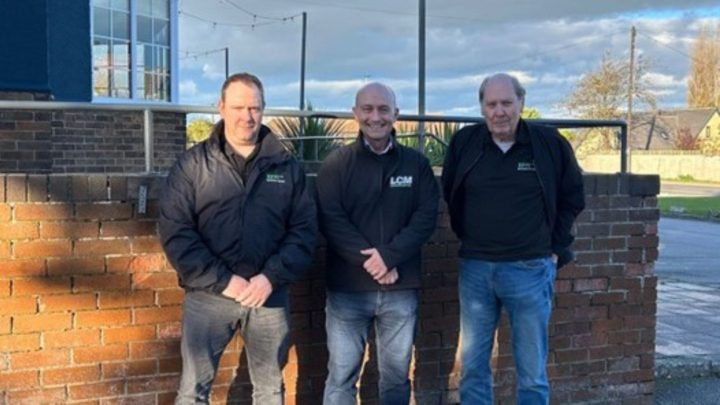 Completing the three acquisitions in just 12 months, international fuel and tank storage risk-mitigation specialist LCM Environmental Services Limited has successfully brought two North Yorkshire-based businesses, Repair Protection & Maintenance Limited and Sprayglass International Ltd, into its group of companies.
RPM is a highly regarded supplier of tank lining, bund and advanced coating service specialist services, whose offering compliments LCM's current environmental services range. This strategic collaboration represents an important milestone in LCM's growth and diversification, enabling the company to further enhance its offerings and better serve the needs of businesses across the UK and Europe.
Sprayglass specialises in the manufacture of a range of chemical resistant Glass Flake and GRP Laminating Linings suitable for application to both metallic and concrete substrates, providing a reliable protection to the industry since the 1970s.
Exponential growth
LCM Environmental has delivered exponential growth through 2023, which has been recognised by the company being announced as winner of the Transformation Award at The Lancashire Red Rose Awards, as well as featuring in The Sunday Times 100 Fastest Growing Companies for the year. Recording many successes over the past 12 months, LCM is also in the process of completing several major European projects in Ireland, Germany, France, and Belgium.
The acquisition of both RPM Ltd and Sprayglass International signifies LCM's commitment to expansion and providing a more comprehensive suite of environmental services. The resultant partnership brings together three industry leaders with a shared vision for supporting sustainable and environmentally responsible solutions.
RPM's speciality focus is protective coating, lining and repair/maintenance services. The company's reach is international, with several completed projects across Europe, and further expansion planned. This acquisition enables both RPM and Sprayglass to benefit from LCM's own extensive experience in fuel management, as well as further environmental risk mitigation and scheduled maintenance programs.
With over 80 years of combined experience, the two companies together will drive innovation and deliver more comprehensive solutions.
Richard Wallace, CEO of LCM Environmental Group comments: 'This acquisition represents a significant step in our mission to offer comprehensive, sustainable, and innovative environmental services. We are excited to welcome RPM Ltd into the LCM family of businesses and look forward to creating a brighter future together.'
Ian Simon, General Manager of RPM Ltd and Sprayglass International Ltd, shares: 'We are thrilled to join forces with LCM Environmental Services Ltd. Our combined expertise will provide our clients with even more environmentally responsible solutions while contributing to a safer, more sustainable world.'
The photo shows Ian Simon (General Manager of RPM Ltd) on the left, Richard Wallace (CEO of LCM Environmental) and Dan Macdonald (former owner of RPM Ltd) on the right.