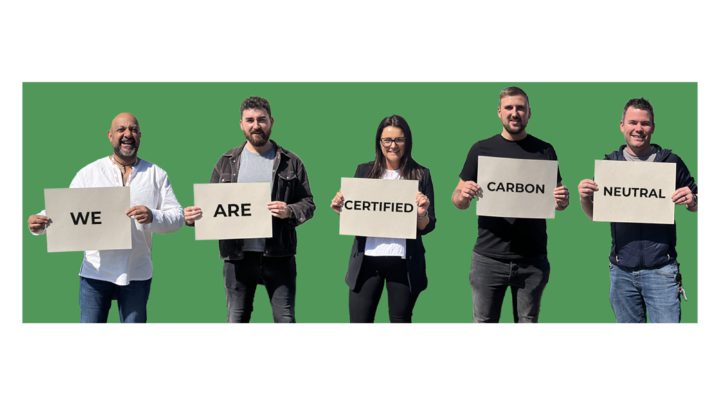 Crown Oil Group is a company proud of its past and passionate about its future and, as it marks its diamond jubilee, has proudly announced its achievement of carbon neutral status, and believes it is the first fuel company in the UK to reach this significant milestone.
With the group also on the road to net zero direct emissions by 2030 or sooner, Claudia Weeks, our content editor, found out more.
When did you first decide to focus on becoming carbon neutral?
"Becoming a carbon neutral business was a steppingstone towards our ultimate goal of becoming net zero. While we work towards achieving this, managing director Matthew Greensmith, wants to ensure the business is still doing all it can to actively reduce carbon emissions.
"This led him to setting the initial target for the Group to be certified carbon neutral. With the group delighted to have recently received confirmation that it has achieved the status as it marks 75 years in business, we will now use this as a springboard to continue working towards our long-term goal of net zero direct emissions (scope 1 and 2) by 2030, but ideally sooner.
"This next target will mean reducing emissions as much as possible through measures such as using solar energy and purchasing electricity from other renewable sources."
Internationally recognised framework ensures transparent validation
"With some scepticism surrounding carbon neutral status it was important to us to ensure transparency and continual improvement, so we partnered with the North West team of ClearLead Consulting to validate our carbon neutral achievement and commitments within the internationally recognised PAS 2060 framework in order to obtain certification to the PAS 2060 standard for carbon neutrality."
The PAS 2060 standard specifies a four- stage process to demonstrate carbon neutrality which involves:
Assessment of GHG emissions based on accurate measurement data
Reduction of emissions through a target-driven carbon management plan
Offsetting of excess emissions, often by purchasing carbon credits
Documentation and verification through qualifying explanatory statements and public disclosure.
"We feel that aligning with this standard will hold our business to account and prove to our customers and stakeholders that we are following a robust carbon reduction and avoidance strategy to achieve our long-term goal."
What led to the initial decision to work towards net zero?
"Climate change is a serious issue that's affecting each and every one of us. To limit the rise in the average global temperature to 1.5oC, the UK government has set a goal of net zero carbon emissions by 2050. Businesses have a responsibility to do their bit to help reduce the effects of climate change.
"Times are changing for the oil industry and we're proud to be on the leading edge of the green revolution. Businesses have a responsibility to act now, and, at Crown Oil, we take this responsibility seriously.
"As a fuel supplier, we acknowledge that our operations influence the local, regional, and global environment. That's why we've put sustainability at the core of our business and are going above and beyond to find ways to reduce that impact. We understand that real lasting change requires action rather than just words, and we're changing the way we fuel our future.
"Our constant push for innovative and sustainable solutions led us to take a risk in 2019 and import HVO fuel into the UK market, providing our customers with a direct alternative that reduces net greenhouse gas emissions whilst requiring minimal capital expenditure to adopt.
We have a duty to our customers
As a fuel supplier, our operations have a direct influence on our planet, so we are actively implementing ways to reduce not just our own carbon footprint, but our customers' footprint too.
We care about improving local air quality
Greater Manchester is planning to get to net zero by 2038. As a local family-run business, we are passionate about fuelling positive change within our local communities.
Doing good and doing well go hand in hand
We're making big changes to not only improve our reputation, but because it's the right thing to do for our planet and for future generations.
What steps have you taken to reach this point?
"Other than a lot of background work to obtain accurate emissions data for our operations we have already started to invest in significant improvements and have a number of initiatives in place to ensure continual reductions in emissions."

2018 – We invested heavily in HVO to help businesses meet increasing emission reduction targets
2020 – We won the Fuel Oil News Tanker of the Year Award for our brand new, first of its kind, HVO tanker
2021 – We became the first UK fuel supplier to switch our entire road fleet to HVO and won the UKIFDA Green Award for 2021. We started work with an external consultancy to conduct a Carbon Reduction Strategy and we began to work towards the achievement of the PAS 2060 Carbon Neutral certification
2022 – We were certified carbon neutral in May 2022 and, as we work towards our next target of net zero, we have plans for: Solar panel installation at Birmingham depot, office lighting upgraded to LED bulbs throughout and heat recovery ventilation system installation at main office buildings
Through 2022/23 solar panels will be installed at all Bury-based offices / manufacturing sites.
2023 – Our office buildings will be powered by renewable energy. The oil-fired central heating will be converted from kerosene to electric with upgrades to insulation and draught proofing. 2028 – We will be upgrading fuel system pumps to the most energy efficient.
2029 – By this time our total van fleet will be upgraded to electric. Some vans may be upgraded sooner as leases come to an end. 2030 – The Crown Group will have net zero direct emissions (and hopefully much sooner than 2030)
How have your plans been received both by staff and by customers?
"To help to drive the business forward towards net zero we have launched a dedicated Sustainable Project Team which is committed to encouraging staff buy-in. We will be implementing regular training sessions and incentives to encourage staff commitment to adopting sustainable practices.
"Overall, however, staff know that companies need to be doing all they can to reduce emissions and protect the environment, so they are already committed to assisting us and promoting our sustainability journey to customers."
What remains to be changed to reach net zero direct emissions?
"Over the coming years we imagine that there will be a number of challenges which, through our carbon reduction and avoidance strategy, we will be ready and prepared to deal with.
"One of the areas we are going to be reliant on for the foreseeable future, however, is the grid for our additional electricity supply. Until this is fully net zero, we will need to offset these emissions. In addition to our plans for solar installation we have been researching the development of other renewable technologies such as harnessing wind power.
"With rapid development in this area we are hoping that, over the coming years, this will become suitable for our sites so we can further reduce our reliance on the grid."
Which have been the hardest areas to address?
"Obtaining accurate scope 3 emissions data has been challenging and to ensure our data is accurate we have enlisted the help of the North-West based consultants from Clearlead Consulting. They have the expertise in this area and can verify any claims we make.
"Having the knowledge and skillset of this consultancy to hand gives us the confidence to robustly standby our figures and be confident we are providing customers and suppliers with accurate data."
Where did you find quick wins on the way? "We are passionate about leading by example. In 2020, we switched our entire delivery fleet over to HVO, making us the first supplier in the country to carry out fuel deliveries on a 100% renewable diesel.
"HVO is a direct alternative to fossil diesel and can be used without capital expenditure for changes to infrastructure. By simply swapping fossil diesel for the advanced renewable fuel, we predict a saving of 3080 tonnes of net CO2 every year (20/21 baseline)."
Have there been any really tough challenges to overcome?
"At the moment we are still in the early stages of our carbon neutral and net zero journey.
The difficulties we have currently had have been around obtaining data and modifying our internal systems to ensure that carbon reporting is embedded in every process, from the purchasing of stationary for the offices to the amount of energy our satellite depots are using.
"We do, however, understand that there will more than likely be a number of hurdles along the way. An area we have found challenging is finding the way to become self-sufficient for energy at our leased sites and we are working with our landlords at these facilities to see how we can work with them to address this issue."
What have been the implications for the business in terms of financial or time investment?
"We estimate that, this year alone, we will be investing between £750,000 – £1,000,000 to achieve these goals, and between 2021 – 2025 we will have invested approx. £3 million + to assist in this journey.
"The company has set up a sustainability team which meets monthly to discuss where our plans are up to and whether they are on schedule. Sustainability is also now included in the company charity committee meetings where the possibility of partnering with charitable organisations to offer staff to assist with tree planting or peat bog restoration projects in the local area is being considered."
What would you share with others in our industry who want to go down this route?
"Becoming a carbon neutral company aligned to the PAS2060 standard will show how committed any company is to the decarbonisation of its operations supported by the neutralisation of the remaining impact through the support of verified environmental projects in the UK and around the globe.
"It also ensures businesses are accountable for the claims they make and promote continual emissions reductions to support the achievement of becoming net zero."
Our congratulations to Crown Oil Group on two milestone achievements. We will continue to follow the journey to a greener future with huge interest.
We hope the insight shared above is helpful to those in our distributor community also working towards a greener future and would love to hear from you on your own journey so far and your own plans for the future.
Please contact claudia@andpublishing.co.uk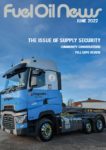 This article originally appeared in the June 2022 issue of Fuel Oil News magazine.
View the magazine