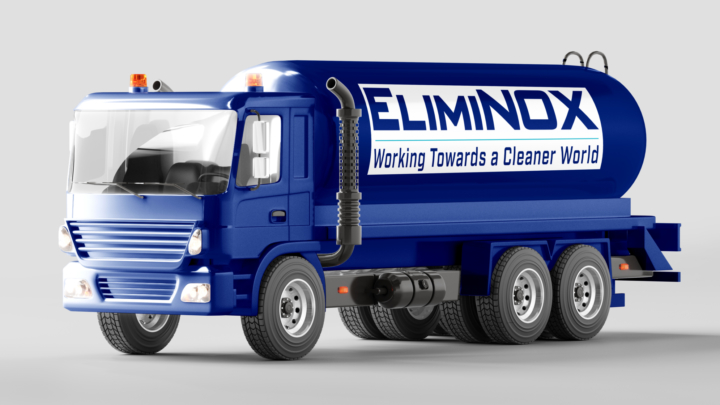 Reducing carbon emissions
One initiative which is making a big difference in Ireland is The Greener HGV Programme.
It launched in August 2021, with the aim of fitting 1,000 fleet vehicles across Ireland with technology to help reduce carbon emissions by targeting 10% savings on fuel.
The programme has now reached its halfway point and is getting good take-up from the fuel distributor sector. The recent addition of 186 vehicles from Irish distributor, East Cork Oils, takes the programme's participants to 13, with fleet sizes ranging from five to almost 200.
Having secured €1.4m funding under the Irish Government's Climate Action Fund, The Greener HGV Programme is being delivered by Cubo, in partnership with 3 Counties Energy Agency. Irish Fleet companies can apply for a 30% technology software and hardware grant as part of the programme.
Smart telematics including tracking, fuel, remote tachograph downloads and compliance software as well as live footage cameras and driver awareness panels, are all part of the technology being used to deliver these sustainable measures, as Cubo's Robert Steele highlights: "We use the hardware
to gather real-time data which allows us to record baseline driver and vehicle information. After approximately six weeks, the data is analysed and we arrange the professional driver training and activate the in- cab Driver Awareness Panel, which is a driver aid.
"The new technology with gained knowledge from the driver training helps drivers to achieve more efficient driving and long-term sustainable energy practices. Techniques that reduce engine revolutions can have a major impact on the vehicles' fuel consumption and therefore its CO2 emissions."
Talking about the uptake of the programme, Robert says: "We are delighted with how popular the scheme has been and would urge companies who want to save fuel and reduce their CO2 emissions to apply asap. We have funding for 1,000 vehicles and have already assigned 50% of that."
A significant proportion of those taking part are companies in the fuel distribution sector, including DCC Oil Group. Distribution manager, Bryan Hynes, explains why the company joined the programme: "DCC Oil Group was in the process of merging three oil companies – Jones Oils, Campus Oils and Emo Oils. We were looking for a complete transport solution to manage the newly merged large fleet, and we were interested in live camera technology.
The time was right to find a system that ticked all the boxes – which the Cubo solution does. For DCC, one of its main attractions is the ability to remotely download our tachographs, which means we don't need our drivers to return to base, saving time, fuel, and emissions – before our drivers even get to the professional driver training.
We are committed to developing a conscious driving culture which will undoubtedly result in a reduction of our carbon footprint and fuel costs."
John O'Callaghan, financial controller at new recruit, East Cork Oil, adds: "We have a very dynamic operation. When you run a fleet of almost 200 vehicles it makes sense to introduce technology that can take over some of those more mundane and time-consuming tasks. The ease of accessing camera footage was a huge benefit to us, as well as the obvious environmental improvements from being able to measure – and make steps to reduce – our carbon footprint. We previously used multiple systems for tracking, monitoring fuel usage, downloading the driver's cards and tachographs and were in the market for cameras. It was an obvious choice to move to a supplier that could meet all our requirements on one platform – with the added incentive of the 30% government grant."
Participants of the scheme are now coming up to the driver training stage, which is currently being delivered online via an app, to allow for additional pressures the industry is facing due to Covid and driver shortages.
Irish distributors interested in taking part in this innovative programme should visit GreenerHGV.
Carbon neutral forecourts
Also in Ireland, Certa Fuel has installed Solar PV panels at three of its forecourts, Clarehall, Ballymount and Ashbourne, in a bid to achieve carbon neutrality.
Due to the unmanned nature of its operation, the company uses significantly less electricity than typical forecourts, making Solar PV an excellent option. A 30kWp Solar PV and LED lighting system has been installed in Clarehall, with 11kWp systems operating in Ballymount and Ashbourne.
These installations have greatly reduced the carbon footprints of these forecourts and all three stations have now achieved carbon neutrality. These facilities are also capable of returning energy to the grid, which is a win-win for the company. Certa now intends to roll out this model across its national network, as part of the Move to Zero initiative, which is good news for distributors.
Sustainable liquid fuel
Across the water in Birmingham, Tyseley Energy Park (TEP) has partnered with Certas Energy to deliver sustainable liquid fuel at a newly created Shell GTL Refuelling Hub. It's another step forward for the sector.
TEP is a comprehensive project, designed to create commercially viable energy system solutions that positively contribute to local communities and citizens while also reducing CO2 emissions. It is committed to delivering low/zero-carbon transport, alongside other power, heat, waste and recycling projects.
Working with Certas Energy, TEP designed, manufactured and installed the new Shell GTL refuelling point. This facility is the second of its kind in the UK to dispense Shell GTL, a drop-in alternative to diesel for both on-road and off- road applications.
Shell GLT fuel burns cleaner than traditional crude oil-based diesel as it emits less harmful pollutants, such as nitrogen oxides. It also comes with extra performance benefits for vehicles operating in urban areas, including reduced fuel odours and engine noise – ideal for a busy city like Birmingham.
In addition to the GTL storage and dispensing unit, the refuelling hub includes hydrogen, compressed natural gas and electrical vehicle charging options. The unmanned facility is available 24/7 for refuelling with integrated pay at pump options that accept credit, debit and fuel card payments.
As the UK's first multi-fuel, open access, low and zero-carbon refuelling station, the Refuelling Hub demonstrates that commercial and environmental interests do not have to be mutually exclusive. TEP is now fully up and running and is receiving commercial fleet, public transport fleet and private vehicles.
As we move closer to net zero, an increasing number of companies will choose to add low or zero-carbon fuel and energy options to their truck stops and refuelling stations, and this development at Tyseley, shows just what is possible.
Fuel conditioners
A product that is helping distributors to go greener is fuel conditioner, EliminoxEco. Described by Eliminox as "green from conception to combustion" it is made from natural biodegradable ingredients and contains no waste fossil fuel distillates or solvents.
The product has undergone numerous, worldwide, successful trials across various sectors including transport, agriculture and shipping and was the winner of the UKIFDA 2022 Greentech innovation award.
Developed to combat climate change caused by fossil fuel emissions, EliminoxEco reduces harmful engine emissions of CO2 and Nox, as well as PM 2.5 (-61%) and PM 10 (-52%). Additional benefits include an increase of over 30% in lubricity, which reduces friction and protects engine oil integrity, extending engine life and service intervals, and preventing the diesel bug. It also delivers fuel savings of over 8%, as well as a reduction in fuel and maintenance costs – giving companies an added financial incentive to reduce their carbon impact on the environment.
One company already benefitting from the product is Welsh distributor, Banwy Fuels. Managing director, Chris Edwards comments: "We are very pleased with ElimiNoxEco and since using the product have noticed a reduction in emissions and increased fuel efficiency. I have recommended ElimiNoxEco to all our customers."
Currently Eliminox is working with carbon offsetting and carbon reduction certification to give customers and clients the proof they need for ESG and carbon reduction claims.
While green fuel conditioners like EliminoxEco could prove to be a game changer in the transition to cleaner fuels, Eliminox chairman, Professor Tony Granger warns against using products from companies that fake their green credentials.
"A number of companies are guilty of 'greenwashing', where they market themselves as green, but their products actually produce increased CO2 – some fuel additives use old fossil fuel technology, petrol distillates or use a paraffin base to give a performance boost but leave the engine dirty with increased toxic emissions. Truly green companies will apply sustainable practices at every decision point throughout their operations. If environmental conservation is important, ElimiNoxEco is well positioned in the market to ensure green credentials are maintained."
How green are you?
With so many great initiatives out there, we'd love to find out what your company is currently doing to minimise its impact on the environment? Are there any products out there that are making life easier (and greener) for you?
Email liz@fueloilnews.co.uk.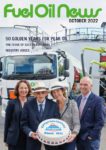 This article originally appeared in the October 2022 issue of Fuel Oil News magazine.
View the magazine