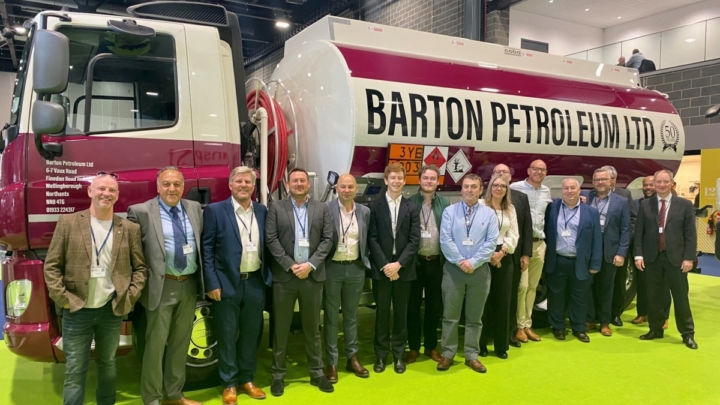 Howard Marriott, group transport manager, shared how the plans for the very special anniversary tanker had developed: "The idea for this 50th Anniversary tanker being a replica of our 1st tanker from 1972 was the brainchild of Lawrence Burton who is a 3rd generation Burton working for the company. Lawrence is following in the footsteps of Donald Burton, his grandfather and founder of the company, and Richard Burton, his father, and current managing director."
Lawrence explains where the inspiration came from: "We are very proud to be celebrating 50 years in business and were looking for ways to mark the achievement. The miniature model of the original tanker sits on the shelf in front of me in the office, and I thought it would be cool to use the design for a special edition tanker."
"Originally, we only had a Corgi model of this very 1st tanker – a Leyland Albion Clydesdale, reg. FOG 710L – to refer to, but some old photographs were recently found," Howard continues. "We then set about getting a new design to incorporate as much of the original livery as possible but at the same time we wanted a modern feel.
"The design was then sent to Cobo Tankers in Santander, Spain, to be applied before shipping the vehicle back just in time for the UKIFDA EXPO.
The talking point of the show
"We had an idea that this would be a popular talking point from the event, but we were really taken aback by just how many positive comments we received both at the EXPO itself and since then from our colleagues in the industry. We are really pleased with this tanker, and I have lost count of the number of times I have been asked 'Is this now Barton's new design?'
Joby Clark, sales and project engineer at Cobo, said: "It's been a privilege to work on such a special tanker for Barton Petroleum, this was completed in secrecy with only a small number of Barton employees knowing about it, so it was great to see peoples' reactions at the show."
Howard was also keen to thank the team at Cobo and P66 for their support: "A huge thanks must go to Joby Clark and all his wonderful team at Cobo Tankers for taking on this special commission and getting it ready in time for the Expo, they have really pulled out all the stops and we are extremely grateful to them. Also, thank you to P66 whose colours normally adorn our tankers."
Fuel Oil News congratulates Barton Petroleum on 50 years and hopes that the tanker brings much happiness and joy to the Barton team – it certainly was fantastic to see it proudly on display and admired so much at the UKIFDA Expo in April.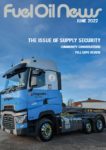 This article originally appeared in the June 2022 issue of Fuel Oil News magazine.
View the magazine