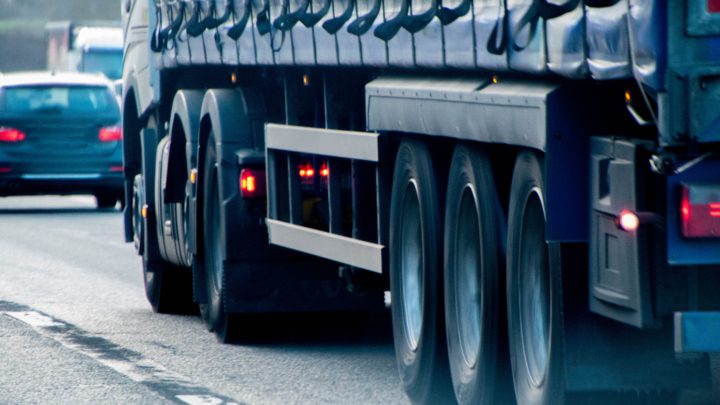 With a range of monitoring systems, the unique tyre management platform enables fleet managers across all commercial sectors to reduce running costs, increase safety and limit the environmental impact of their operation.
Addressing a hidden problem
One of the systems, AutoAlign – recently launched in the UK, following a £2m/24-month development project and part funded by UK's Clean Air Programme – is a dynamic and unique real time vehicle monitoring module designed to combat the problem of wheel misalignment. This condition, says RL Automotive, is unknowingly suffered by a third of all commercial vehicles and around half of all cars and vans in the UK.
During the development of AutoAlign, industry research gathered by RL Automotive concluded that, on UK roads today, there are 18.7 million vehicles operating with incorrect wheel alignment – a potentially dangerous and costly condition which can go undetected for months.
Wheel alignment inspection is not, currently, part of scheduled maintenance or MOT tests, however misalignment results in excessive fuel costs and uneven tyre tread abrasion which in turn can lead to tyre failure, accidents and excessive particulate emissions – a major environmental threat, as identified by the World Health Organisation.
Prevention rather than cure
AutoAlign is a low-cost solution consisting of sensors fitted to the steering axle to detect wheel misalignment as soon as it occurs. RL Automotive's cloud-based servers automatically alert fleet managers so that they can take remedial action, saving fuel costs and excessive vehicle emissions.
"This is all about good-old prevention rather than cure!" enthuses RL Automotive director Mark Longden. "Using our unique telematics connectivity, we already have a mobile wheel and chassis alignment system in place, but this new module uses bespoke wheel sensors in harness with F1-grade telematics to enable vehicle operators to remotely identify any misalignment issues before they become a serious and costly problem."
In addition to the numerous cost and safety implications of misaligned wheels, operators can take corrective action to significantly reduce harmful emissions as Mark explains: "Just one degree out of alignment between the wheels and/or the vehicle centre will cause a 15% deficiency in tyre wear and 3% increased fuel cost. Therefore, early corrective action will greatly reduce carbon output and keep PM 10 and PM 2.5 tyre particulate emissions to a minimum."