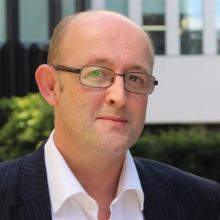 UKIFDA and OFTEC welcome the publication of the Heat and Buildings Strategy and associated off-grid consultation which recognises the role of renewable liquid fuels in supporting the decarbonisation of off-grid households in the UK.
The Government has accepted that a significant proportion of off-gas grid properties will not be suitable for heat pumps and will require an alternative. Following successful trials of Hydrotreated Vegetable Oil (HVO) in oil heated homes over the last 12 months, it is clear renewable liquid fuels have a central role to play.
However, we are concerned rural households will be used by the government as guineapigs to test the roll out of heat pumps under the plans announced. In particular, the assumptions made within the report regarding the cost of change and suitability for a heat pump off-grid appear wildly optimistic. Low energy efficiency and poor insulation makes heat pumps costly and impractical to install and we believe there would be significant consumer resistance.
BEIS has cited modelling which suggests that it would be 'feasible to install a heat pump in around 80% of off gas grid homes' but there has been no real-world demonstration of this and there is a danger that households will be exposed to very high costs. We urgently request the full publication of this analysis.
Our sustainably sourced, renewable liquid fuel alternative to heating oil offers a solution at a fraction of the cost of other options with significantly less disruption to consumers. This near drop-in replacement would immediately reduce carbon emissions by 88% and has been welcomed by an overwhelming 98% of oil heated households. For many homes, the conversion cost would be no more than £500.
UKIFDA and OFTEC are therefore urging the government to extend, at pace, the incentives for renewable liquid fuels, beyond aviation and road transport, to include off-grid home heating and remove all existing European created import tariffs to allow more of the fuel to come into the UK to ensure rural homes are not left behind on the road to decarbonisation.
Ken Cronin, chief executive of UKIFDA, commented: "The government has to recognise the physical reasons why our customers use oil in their central heating. A typical oil heated home is detached, built pre-1919 with solid walls, is rural and quite often remote, far from the gas grid and with less resilient connections to the electricity grid meaning that the cost to convert to heat pumps will be on average £20,000 per home."
Paul Rose, CEO of OFTEC, said: "A renewable liquid heating fuel is the ideal solution. It can be achieved in one visit and use the existing infrastructure both in the home and in industry. The Heating and Buildings Strategy acknowledges that there could be a role to play for these types of fuel. What is needed is the same incentives currently provided for the use of the renewable liquid fuel in cars and planes extended to home heating. It makes no sense to incentivise these fuels for travel but not for keeping people warm in winter."
The full strategy document can be read here.