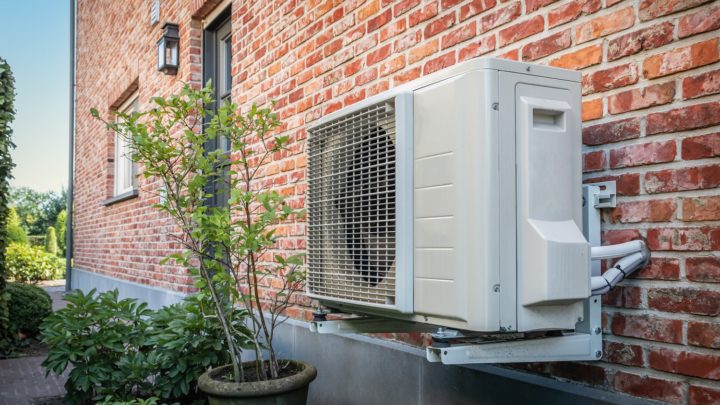 In more recent times we have seen the broadest diversification of our sector yet as fuel distributors expand their product and service portfolios beyond the increasingly commonplace addition of renewable liquid fuels through the acquisition of companies in the renewable tech sectors, as they support their customers on the road to net zero. 
With a technology-agnostic approach to decarbonisation of the domestic energy sector, we will be taking a closer look renewable technology solutions to understand the role they have to play and what is hampering their broader uptake.
Insights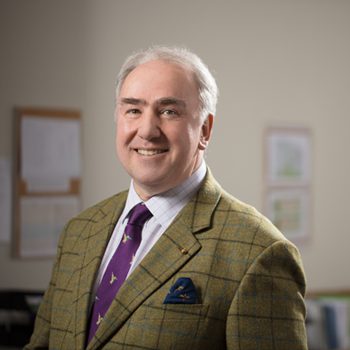 In this issue we consider the progress to date on heat pumps with insights from Bean Beanland, director for growth & external affairs at the Heat Pump Federation as he brings us up to date on current government policy and support as well as considering the policy environment needed to deliver net zero 2050.
The Heat Pump Federation was launched in 2020 to press government for policy that encourages the electrification of heat. We support all types of heat pump deployment, including heat networks, and systems for commercial process heat and coolth.
As part of our lobbying activity, we invest a great deal of time engaging with community groups across the country, and with built environment industry professionals, so that we can speak to government with authority and with a good understanding of what consumers and the wider industry want to see by way of policy development.
Measured, managed and affordable
Despite years of effort and some policy interventions, the heat pump market remains stubbornly and disappointingly modest, held back by the lack of a viable long term strategy for decarbonisation of our homes, businesses and for process heat and cooling. Looking to the future, as the Skidmore Report recommended, we need a plan covering multiple Parliaments that sets out how fossil fuels are to be gradually withdrawn in a measured way. As the Net Zero Review concluded, and as the heat pump industry has been saying for many years, this plan needs to sit alongside a concerted and multi-year dialogue with consumers that explains why such actions need to be taken in the face of the risks of climate change. Homeowners are naturally inclined to resist change unless and until, they see and understand that there are really compelling reasons to participate in a measured, managed and affordable transition to low carbon technologies.
The implementation of many of the policy initiatives that are already under discussion and design, such as the Future Homes Standard, the off-gas boiler replacement consultations, the reform of the electricity price setting mechanism and the question of where the burden of the Environmental & Social Levies should fall, will require political courage. It is partly the role of industry to support the civil service policy teams to get to a point when the courage to act can be found.
Whilst recognising the Boiler Upgrade Scheme (BUS) as a welcome further interim step to support heat pump rollout, it has been constrained. We have seen the stumbling blocks caused by the unprecedented rise in electricity prices, a lack of clarity and marketing from the government and the delays in automating Ofgem processes. There is very sound potential for government to improve the scheme as data from the first year is analysed and lessons are learned. There is now clear evidence that domestic ground source activity has been severely impacted by inadequate levels of support. This is being reviewed inside the Ministry, potentially in parallel with discussions on options for a "rural uplift" that would acknowledge the average higher heat losses and greater land availability in off-gas communities.
In a wider sense, the success of the BUS relies on an environment of supporting policy packages. Grants alone will not be enough to change how the country heats its homes.
2023 could be very different, but it will take genuine political leadership to cause a step change. If the leadership fails, then 2023 could be another wasted year on the road to net zero, and we cannot afford to have more wasted years.
Through the eyes of the consumer
From the consumers' perspective, the single biggest problem with rolling out low carbon heating is that it remains cheaper to burn fossil fuels, which is completely incompatible with the UK's legal obligation to deliver Net Zero by 2050. We have to get to a place where the lowest carbon heat is also the lowest cost heat. The impact of such pricing is very clear to see on the island of Jersey, where a 20-hour low carbon tariff sets the electricity price approximately 28% lower than the price of gas. The result, a queue for heat pump deployment that includes almost every building on the island. Rather less radical, but more far reaching, are recent submissions to the EU parliament by the European Heat Pump Association, calling for pricing policy such that electricity is no more than twice the price of gas across all EU states. Taking technology efficiencies into account, this would render heat pumps around 27% cheaper to run than burning natural gas.
To achieve the scale of utility price differential required for consumers to make the transition, the UK government has to reform how electricity is priced for both domestic and commercial consumers. Work has started! The REMA consultation is reviewing the linkage between electricity pricing and volatile international gas prices, and the proposed autumn consultation on the Environmental & Social levies should resolve the current distribution which sees them make up less than 2% of gas bills, but 23% of electricity bills.
In addition to fair utility pricing, government has a number of other levers that could be pulled as part of the regulatory framework needed to stimulate the transition.
No time to lose
SAP, the Standard Assessment Procedure, needs significant reform to reflect the low carbon status of heat pumps and the value of their flexibility in a world where the UK generation mix includes a higher proportion of intermittent sources. SAP only impacts on new build; it is RdSAP (Reduced SAP) that applies to existing homes. By convention, RdSAP is usually updated many months after SAP itself. With just twenty seven years to go until 2050, we cannot afford to lose more valuable time to address the far greater problem that is the existing housing stock. We are, therefore, urging government to progress RdSAP in parallel.
We also need to see permitted development rights (PDR) in planning regulations updated to reflect the need to decarbonise. The Department for Energy Security & Net Zero (DESNZ) is already undertaking this work but we would ask for a greater sense of urgency in driving through the resulting legal changes to allow more homeowners to reduce the carbon footprint of their homes without planning permission.
The final commitments required of government, and that are already on the table, are the introduction of the Future Homes Standard, as scheduled, in 2025; a clear timeline for the end of replacing higher carbon fossil fuel boilers off the gas grid (originally slated for 2026, but this date is almost certain to slip); and the current maximum design flow temperature of 55°C for new heating systems to be extended to all boiler replacements. This latter action would recognise the fact that condensing boilers are, essentially, low flow temperature devices and, it could be argued, should have been stipulated alongside the mandate for the installation of condensing boilers back in 2005. If this had been the case, almost all homes in the land would now be operating at 55°C or less, and it would not have been necessary for Grant Shapps, the Secretary of State, to appear on our televisions, advising home owners to reduce flow temperatures themselves.
Confident consumers
Outside of potential (or should that be "essential") government activity, the industry has to recognise that electrification and Net Zero as a whole, cannot be delivered in spite of consumers, rather it can only be achieved with the full and willing participation of the whole population. This enquires us, government and the heating industry, to do much more to explain why decarbonisation is needed and how it can deliver enormous dividends in terms of economic prosperity and health. Consumers need to have confidence that a decarbonised future will provide affordable, efficient heat. This confidence will come from very clear messaging from government on the direction of travel, ideally reflected across the political spectrum, and from a robust quality management process that can ensure consumer protections with respect to critical heating and hot water services.
MCS, the Microgeneration Certification Scheme, is currently consulting on very significant changes that will place system quality and, by extension, consumer protection, at its heart, tackling the perception that the current scheme is more about paperwork than results.
If consumers are reassured that a heat pump is not scary new technology, having already relied on this technology to keep their milk fresh and their peas frozen for decades, and that they will be protected in the transition away from fossil fuels, then confidence will build. We have all been through massive transformations in our homes before. There was a time when central heating was deemed just for the rich, but now it's almost impossible to find a house without it. The majority of this was delivered as retrofit and could be the blueprint for decarbonisation.
It is only a confident and informed consumer who will embrace Net Zero, but if the messaging is consistent and the actions taken are fair to all in society, the zero carbon future remains within reach.
Bean is a graduate of Imperial College, an Associate of the Royal College of Science, and a founding member of the Heat Pump Federation (HPF). He has 14-years' experience in energy and carbon mitigation.
Bean is a highly active participant in the industry, supporting the development of heat pump technology, installer training and standards, and government policy. He is responsible for the lobbying activities of the Heat Pump Federation and for growth in membership.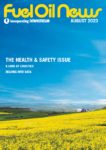 This article originally appeared in the August 2023 issue of Fuel Oil News magazine.
View the magazine