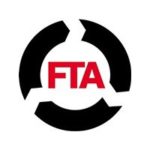 Delighted to have the DVSA on board at this year's events, James Firth, FTA's head of road freight regulation policy, said:

"For transport managers, the DVSA is a key source of information and direction, but with the compliance world changing so rapidly, it is often difficult to keep up to date with every element of such a complicated industry. These sessions at the FTA's Transport Manager conferences will provide the perfect opportunity to hear answers to the most pressing questions in the sector straight from those at the sharp end – they should not be missed."

Transport managers have already posed a number of questions they wish to ask the DVSA via FTA's recent Transport Manager Survey, and senior members of the DVSA team will give answers via video interview to those which proved most popular, relating to vehicle testing, load security, future enforcement, Earned Recognition, use of ANPR cameras and much more.

This year's Transport Manager conferences will also include a chance to hear from the local traffic commissioner at each venue, as well as other sessions covering topics including Earned Recognition, Clean Air Zones, lowering emissions, Brexit, managing maintenance providers and smart tachographs.

Also sponsored by Brigade Electronics and Microlise, Transport Manager 2018 will be held from September to November across ten UK venues – Yeovil, Doncaster, Southampton, Peterborough, Knutsford, Glasgow, Chepstow, Newcastle-upon-Tyne, London and Birmingham. For further information or to book a place go to https://fta.co.uk/tm2018 or call the FTA Member Service Centre on 03717 11 22 22.