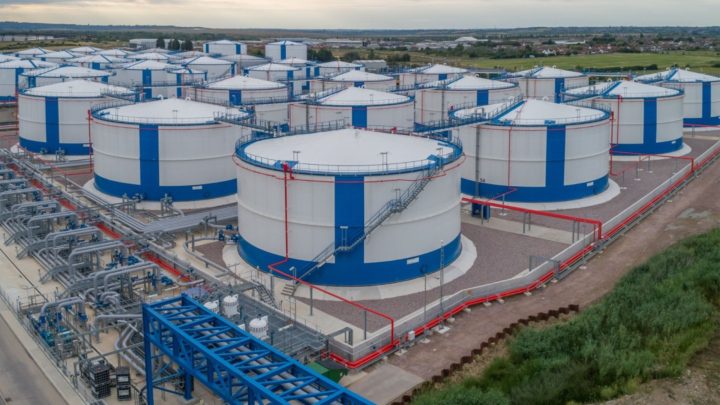 Essar's Carlos Rojas and Oikos's managing director, Arun Sriskanda, sit down with Margaret Major, managing editor of Fuel Oil News to discuss the deal, its implications, and the wider health of the UK's fuel supply system.
The market backdrop
The deal fulfils both company's near-term objectives and aligns with how they anticipate future fuel trends will develop. It enhances the UK's fuel connectivity and supply chain resilience, while improving site capability in preparation for the low carbon transition.
"While demand for ground fuels has remained strong, even through the pandemic, there have been significant changes to our supply ecosystem, primarily as a result of trade sanctions imposed on Russian hydrocarbons", Arun explains. "This has invariably put a strain on suppliers safety stocks: diesel is now coming from further afield, so transit times are longer, and the profile of the vessels carrying the product has had to change, too." Arun, who has worked in hydrocarbon supply and trading, adds that 'current distillate market structure is also placing less incentive on suppliers to hold excess inventories, which places further strain on supply chains'.
While diesel has remained buoyant, customers are also turning to more sustainable options and Government mandates for SAF and sales of EVs are due to come into effect in 2025. Both Oikos and Essar are acutely aware the mix of fuels customers demand is changing.
"HVO is certainly proliferating more into the traditional diesel market as a drop-in replacement", Arun notes. "The challenge, which of course is well documented, is the lack of supply and the subsequent impact this has on price."
A boost to Essar's downstream ambitions
For Essar, the agreement represents a significant step in their strategic downstream ambitions. Imports of middle distillates will now be pumped from Oikos to Northampton and the Midlands region, providing significant supply resilience and increasing Essar's security of supply proposition.
"We are delighted to be working with Oikos", Carlos explains. "Supply resilience and security of supply are paramount for our customers, and this deal will boost Essar's capacities and ability to meet demand in Northampton and Kingsbury."
"While working with Oikos will of course complement our strong supply proposition in the Midlands", Carlos adds. "Essar is now able to leverage its strong automotive fuel expertise in new markets, across London and the South East, too."
"Opening new supply routes between our terminals in the Midlands and Northampton with Oikos, via UKOP, is a significant step", Carlos concludes. "We are simultaneously improving the diversity and resilience of our supply offering and extending our winning customer offering to new customers in the UK's largest market, the Thames region."
Broader benefits for the supply ecosystem
For Oikos, the long-term contractual agreement with Essar plays into the great synergies between their operations with the site's advantaged marine logistics and access to major cross-country pipelines.
"The immediate benefactors here are Essar's customers," Arun explains. "By connecting our site with Northampton, via the UKOP, they can operate with a lower tonne mileage (vs Stanlow), which reduces the logistical carbon intensity of their current flow. Essar will also have the ability to pump to Kingsbury, adding contingency to their inland supply, thereby improving the robustness of their supply system, while connection to the Exolum pipeline system will give them opportunities to optimise their jet supply to Essar's aviation network."
"By connecting additional tankage to the UKOP system, Oikos also benefits," he continues. "We are improving our terminal's ability to egress product onto the pipeline, while making product movements within the terminal more efficient." Arun also explains how, in turn, this will free up smaller, currently more suitably sized tanks for Oikos to hold important new grades of fuel, such as HVO.
Arun concludes, however, that the benefits of the deal are best viewed holistically. "Essar is taking steps to improve their supply logistics which – given their market share – will ultimately improve the UK's supply chain resilience."
Arun has worked with Essar for over five years now and says they have been 'consistently ambitious and entrepreneurial'. This deal is 'the latest example of their ambition and will have positive implications for the wider supply ecosystem'.
Future resilience
Moving forward, Oikos and Essar are optimistic for the future of the UK's fuel resilience but recognise that the net zero transition presents a unique set of challenges. They both share a commitment to playing a key role in the decarbonisation of the UK economy.
Essar has ambitious plans to build an energy transition cluster in the North West of England, and is leading the charge in the UK by developing projects in refinery decarbonisation, biofuels, and new energy logistics to help deliver energy transition ambitions.
Support for low carbon fuels
Oikos is similarly exploring partnerships to upgrade their site's capacity to store and distribute low carbon alternative fuels. "We have previously installed the first generation of diesel blending with FAME," Arun explains. "Along with the more recent HVO import system."
The Oikos terminal also has plans to introduce further biofuels with the support of its customers to help with their Renewable Transport Fuel Obligations (RTFO).
Renewable fuels will play an important role in meeting the UK's climate change commitments, and Oikos and Essar say they welcomed the Government's consultation on the Low Carbon Fuels Strategy. They are confident that the Government's response and final strategy will support industry in making the right choices to transition to low carbon fuels when it is published.
The two organisations share the view that terminals and suppliers are prepared to rebalance their existing infrastructure for the low carbon future, but they believe current fuel networks will be vital during the transition.
Traditional fuels operate within a well-developed supply chain with a history of successfully servicing the UK's transportation requirements, and Arun points to the number of supply routes into the South East as evidence of this.
"As the transition gains pace, investment in existing fuel infrastructure will be crucial to maintain resilience and support the shift to less proven supply chains."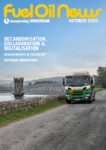 This article originally appeared in the October 2023 issue of Fuel Oil News magazine.
View the magazine