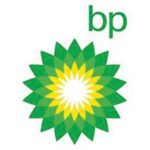 Reporting 'clear plans for growth', BP has 'a new wave of upstream major project start-ups delivering growth to 2020' with the 'capacity to sustain upstream growth beyond 2020 into long term'.
BP Group chief executive Bob Dudley expects the 'external environment to remain challenging' but looks forward to a strong pipeline of new projects which will add 500,000 barrels of oil equivalent a day by the end of 2017.
BP is now looking for buyers for its stake in the 650 kilometre United Kingdom Oil Pipeline (UKOP) pipeline which is shared with Shell, Total and Valero.
Additionally new buyers are also sought for three terminals at Belfast, Hamble and Northampton and its joint ownership with Shell at the Kingsbury terminal. Following the aforementioned terminals sale, BP will own two terminals in the UK. It is hoped that the 45 staff employed at the terminals will all be given jobs by the new owners once deals are agreed. An announcement that transport activities had been outsourced to Hoyer was made last week.
"We're delivering significant improvements to the business that will stick at any oil price," said Bob Dudley.
"We're now well down the path of transforming our business to compete, whatever the future holds. We now see a much stronger outlook for BP and are focused on growth, both for this decade and beyond."