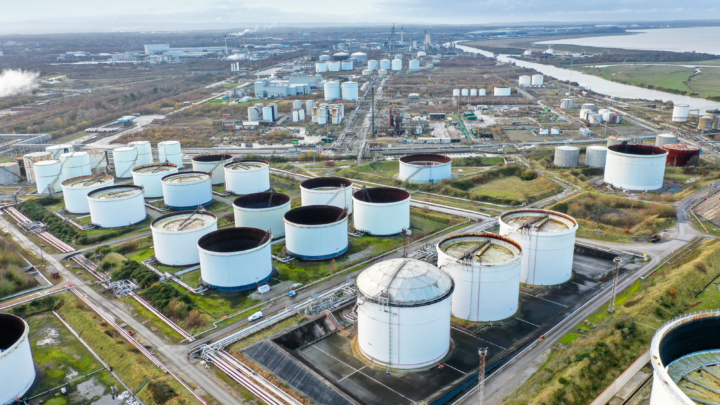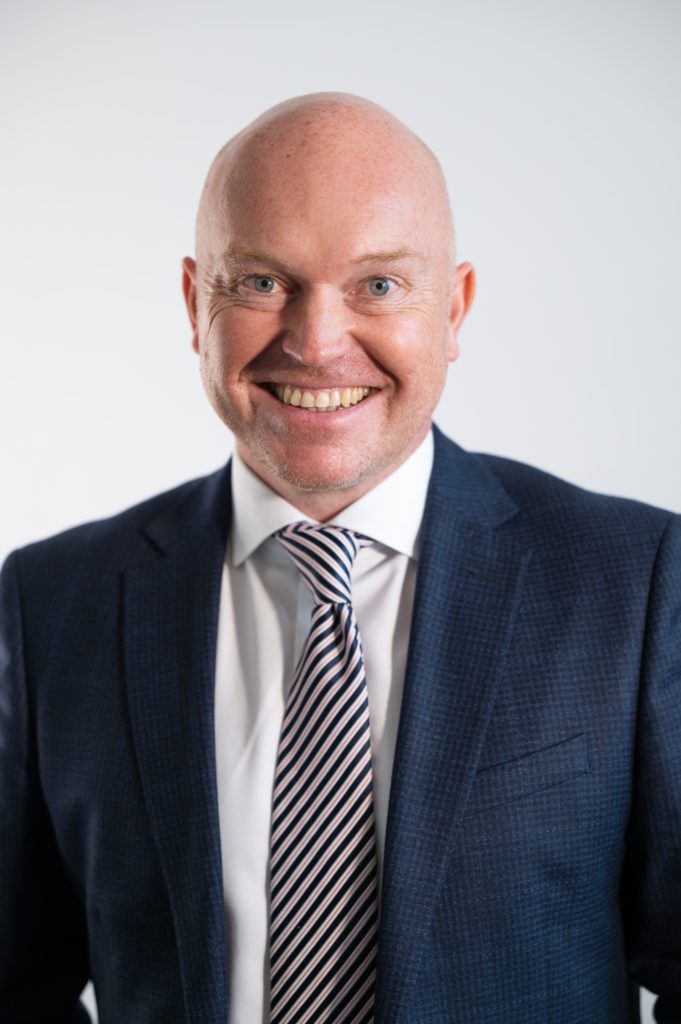 Complementing the ambitious energy transition plans of Essar Oil UK, Stanlow Terminals is committed to a strategy that will see the manufacturing complex become a sustainable energy hub for future generations that will meet bulk liquid storage needs for years to come.
Established as an independent company in December 2019, Stanlow Terminals Ltd is now the largest independent bulk liquid storage facility in the UK, supporting not just the refinery but also third-party customers.
The new business is rapidly expanding its storage options to attract customers and strategic partners through targeted investment in the development of assets for the import, export, storage and transport of future fuels.
Critical national infrastructure
"There was a clear opportunity to establish Stanlow Terminals because of the huge amount of critical national infrastructure here. Stanlow Terminals was created back in 2019 and is basically an internal carve out of all the assets that were formerly part of the whole refinery," begins Mike. "The infrastructure assets, such as the terminal at Tranmere, all of the marine facilities here at Stanlow, the road terminal distribution facilities, the pipeline distribution facilities, and the storage tanks in particular (we have approximately three million cubic metres of storage space), mean we are well placed to not only be the largest bulk liquid storage asset in the UK, but also a world scale storage terminal.
"The infrastructure in place at Stanlow and Tranmere is very interesting. We are a critical national infrastructure because of the refinery asset and because of the throughput (we are handling in excess of ten million tonnes of refinery feedstock and energy products through the Tranmere facility to Stanlow and then back out into the market.) All that infrastructure is a great baseline for all the new energy products that are going to come into the market whether that's hydrogen related molecules, green ammonia, methanol, or liquid organic hydrogen carriers.
"Stanlow Terminals has three million cubic metres of storage capacity under our control. The two sites – Tranmere and Stanlow – are the largest independent bulk liquid storage terminals in the UK. In terms of the TSA, we've got the largest capacity of all the members. Of course, part of the reason we're the largest is that we've come out of the refinery business and other refineries are still integrated. They will have similar sized storage, but they haven't created a separate storage business to generate growth. That's what we've been working on over the last couple of years.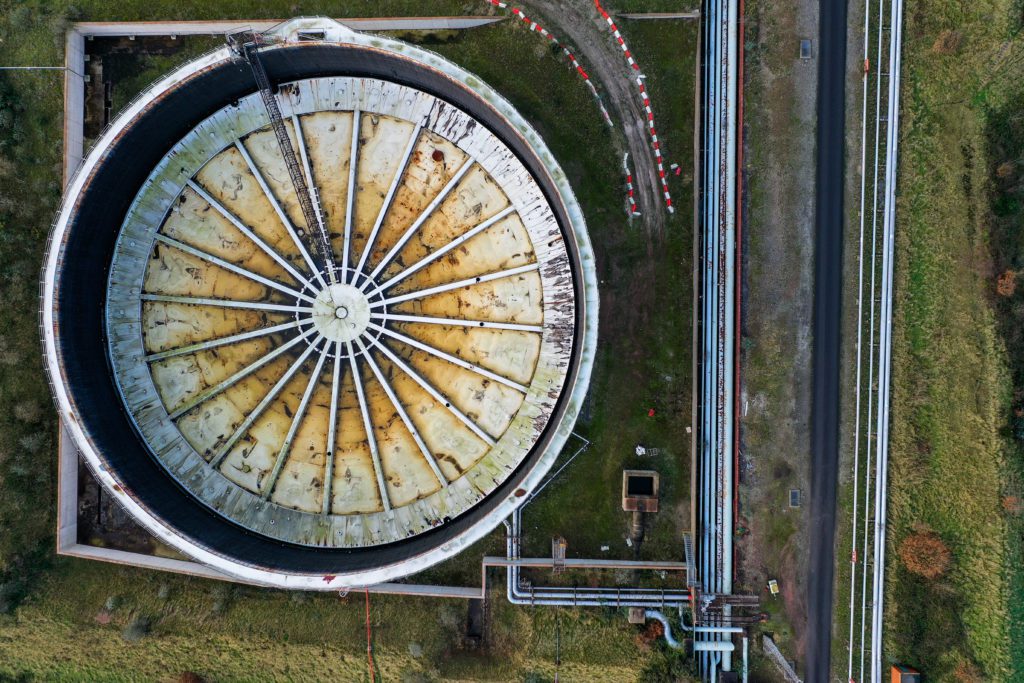 "Our core business is storage. We want to provide storage capacity for people to bring their products here. We're not just focussed on fuels or biofuels, we're focussed on petrochemicals, or any bulk liquids across all the sectors."
The parent company and new storage partners
Mike went on to explain the relationship between Essar and Stanlow Terminals: "Essar Oil UK is 100% shareholder of Stanlow Terminals at this stage. We've been working through the pandemic and Covid situation with them to support wherever we could. This was particularly important in terms of storing transport fuels whilst there was little demand for the product nationally during lockdown. We have a fantastic relationship with Essar, but we are now focussed on our future growth.
"In the last 12 months we've signed multiple heads of terms and MoUs with potential customers across a variety of products that we could store here. None of them are officially announced as yet but we are at final commercial negotiations. We are incredibly excited about these future partnerships.
"From a capital perspective, Essar likes to have 100% equity in its investments, but I think the scale of investment that is needed for energy transition means that partnerships and joint ventures will become an interesting and exciting option. The Vertex Hydrogen Plant and the new Fulcrum SAF Plant – these two projects alone are almost $2 billion in terms of investments on this site. Do we see an opportunity for more investment? Absolutely! There is huge opportunity here. We've got all the ingredients here to allow us to expand.
We've got land available with development rights to build new infrastructure. There is a high level of confidence that future new energies will expand and develop here.
This site will still be doing what it does in 60 years' time – supplying energy products into the UK market. It should be completely decarbonised by then, and it may be different low carbon fuels, but there will always be an energy production and storage facility here."
Carlos Rojas, head of commercial at Essar Oil, added: "The common denominator is providing an integrated low carbon energy solution. Having Stanlow Terminals as an independent business allows the refinery to be able to monetise, and to capture opportunities and bring interested parties together such as the case with Fulcrum. We are keen to partner with other players to bring those sustainable solutions. We have the infrastructure to do that. It makes perfect sense."
The importance of investment
Mike continued to explain the importance of investment in future fuels: "Most of our assets will require a high level of investment.
The creation of the Stanlow Biofuels Hub is costing about fifty million pounds in investment over three years and we're on track with that investment. All the other things I mentioned, whether that be LNG, CO2, hydrogen, ammonia, etc., will have their own investment timescales and lead times.
"The UK is going to be one of the first globally to establish blue hydrogen production facilities, but the rest of the world isn't going to be far behind. Green hydrogen production is going to go to locations where renewable power is cheapest. Wind and solar power will be key, so projects for green hydrogen will go to locations like North Africa, the Middle East and India.
The green hydrogen produced will need to be transported to markets like the UK so will have to be converted into a product such as green ammonia to transport the ammonia to the UK where it will be converted back to hydrogen. I think that supply chain – green ammonia from outside of Europe, coming into Europe and the UK – is going to be a significant driver of the hydrogen economy."
Future fuel and future growth
"Our future growth is centred around the transition to lower carbon fuels and sustainable fuels," Mike emphasises. "We have plans to get three hundred thousand cubic metres of additional capacity online – that is new capacity that isn't online today. We can provide storage for a whole raft of biofuels – the traditional ones that are in the market today, like bioethanol, biomethanol, and biodiesel – but also future biofuels that aren't in the market today such as sustainable aviation fuel which is going to be produced in conjunction with Fulcrum BioEnergy.
"Fulcrum is going to build a plant here at Stanlow and there are future ambitions to also build a plant here to manufacture HVO. This would mean we would need to deal with the feedstock side of the vegetable oils that are going to go into that HVO plant. The country is moving towards biofuels and sustainable, low carbon, alternative fuels and that's the direction that we are moving with too.
"The benefit is that a lot of these future fuels will have a correlated fossil fuel requirement. If you take jet fuel for example, the sustainable aviation fuel that Fulcrum will manufacture has to be blended at least 50% with fossil jet fuel from the refinery so Fulcrum will need separate storage facilities for its manufactured product that it produces, and Essar will continue to have its jet fuel storage for its distribution up to Manchester Airport, Liverpool Airport, etc. Stanlow will be able to bring those two things together, as well as do all the blending with the right infrastructure to blend the molecules together in the right proportions to be ready for distribution.
"It will be the same whether it's gasoline, diesel, or jet fuel; all those products will be required, under the RTFO, to decarbonise. The more optionality coming into the marketplace with regards to biofuels and sustainable liquid fuel replacements, the more storage will be required as part of the transition."
Hydrogen and HyNet
HyNet North West is the UK's leading industrial decarbonisation project that plans to unlock a low carbon future for the region. By 2030, HyNet will help create the UK's hydrogen economy and plans to reduce carbon dioxide emissions by 10 million tonnes every year.
Essar Oil UK, Vertex Hydrogen and Stanlow Terminals will play a key role in supporting the plans for HyNet.
Mike explains: "Our sister company, Vertex Hydrogen, will create a low carbon hydrogen production plant here which will form a core part of the HyNet low carbon cluster.
We are also looking at building a hydrogen transportation hub at Stanlow. Anything related to the hydrogen economy, in terms of liquid fuel handling, will be able to come in or go out via our infrastructure and be distributed from us whether by road, rail, or marine.
"In conjunction with HyNet, we're looking at the storage infrastructure for CO2 handling and shipping. Stanlow is going to be, effectively, an entry point to a pipeline that can then transport CO2 out into Liverpool Bay to store. There will be lots of industrial clusters around the UK, like South Wales, the Thames, Ireland, where they can do carbon capture from industrial processes but, without a pipeline connection to a reservoir to store that CO2, they will need to ship it and have it stored. There will be a market developing around CO2 shipping and we're going to build the infrastructure associated with that at Tranmere and Stanlow so we can capture that volume that's going to come into the market.
"If you think about HyNet and the big picture of building a production plant here, it's about having hydrogen pipes that go out to North Wales, to Liverpool and to Manchester, across the North West. There's also a more localised hydrogen network onsite here as our customers, like Fulcrum, who are going to build a plant, will want access to hydrogen and they will want to take CO2 away.
We are going to have the infrastructure to do that and will have the ability to distribute hydrogen like we distribute gasoline and diesel today, whether it's by road, pipeline, rail or marine transport. "We're working with the UK Catapult organisation on a project called Mersey Green Shipping Corridor looking at how to achieve net zero shipping on the river Mersey and the Manchester Ship Canal.
The Manchester Ship Canal is from here all the way up to central Manchester with freight movements up and down. Stanlow and Tranmere were, historically, bunkering facilities for the ships that called at our ports but the bunker fuel business is not something that we've participated in recently.
There is new energy required for shipping, with new propulsion fuels such as methanol, hydrogen or ammonia. We are working on a feasibility study to see how we can provide bunkering infrastructure to support that marine decarbonisation too."
Leading the way to a greener future
The energy industry is changing dramatically. With more innovative ways of generating sustainable energy being conceived and developed, the supporting storage and transportation infrastructure for energy needs to evolve and adapt as well.
Stanlow Terminals is incredibly well positioned to lead a national charge in the development of changing energy infrastructure, and to create what will ultimately become the UK's first sustainable energy hub.
In summary, Mike concludes: "I feel that nobody has really been able to build up supply chains that utilise the infrastructure and the assets that we have here. We have a great opportunity with the energy transition to develop new supply chains with our customers and strategic partners and to differentiate ourselves as a storage terminal with our focus on decarbonisation.
"We really will provide a sustainable energy hub of the future."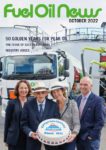 This article originally appeared in the October 2022 issue of Fuel Oil News magazine.
View the magazine