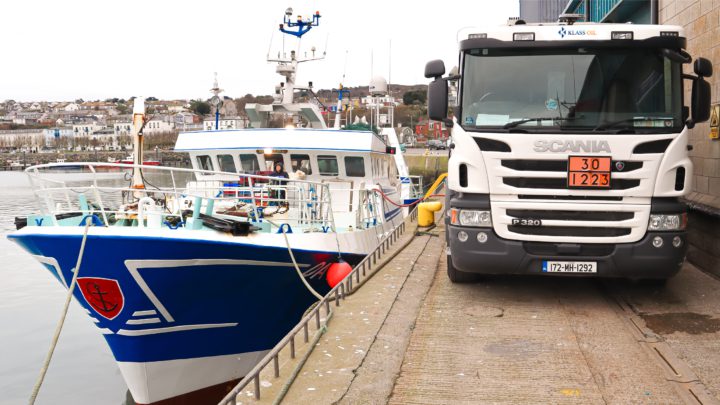 In a consolidating sector, Klass Oil has grown rapidly over the last few years through a series of acquisitions, bringing a number of well-established local brands together under its ownership, expanding both the geographical reach and size of the business. Margaret Major, Fuel Oil News Editor, recently spoke with sales and marketing director, Gabriel Bannigan, to find out where the acquisition trail will take Klass next.
Klass Oil is owned by the Kirrane family with chairman Tom Kirrane in the oil industry for nearly 40 years. Originally setting up Emo Oil, Tom ran Texoil as a joint venture with Chevron until he sold his share in 2009.
In 2014 Tom got an opportunity to return to the sector when the family bought Burke Oil in Wicklow, a Texaco branded distributor whose owner Tom knew from his Texoil days. With Tom and his family having a distinguished record in fuel distribution, Tom's experience and connections would prove invaluable in driving the rapid growth of the business over the coming years, although Tom largely took a back seat encouraging his youngest son, Vincent, to take up the reins.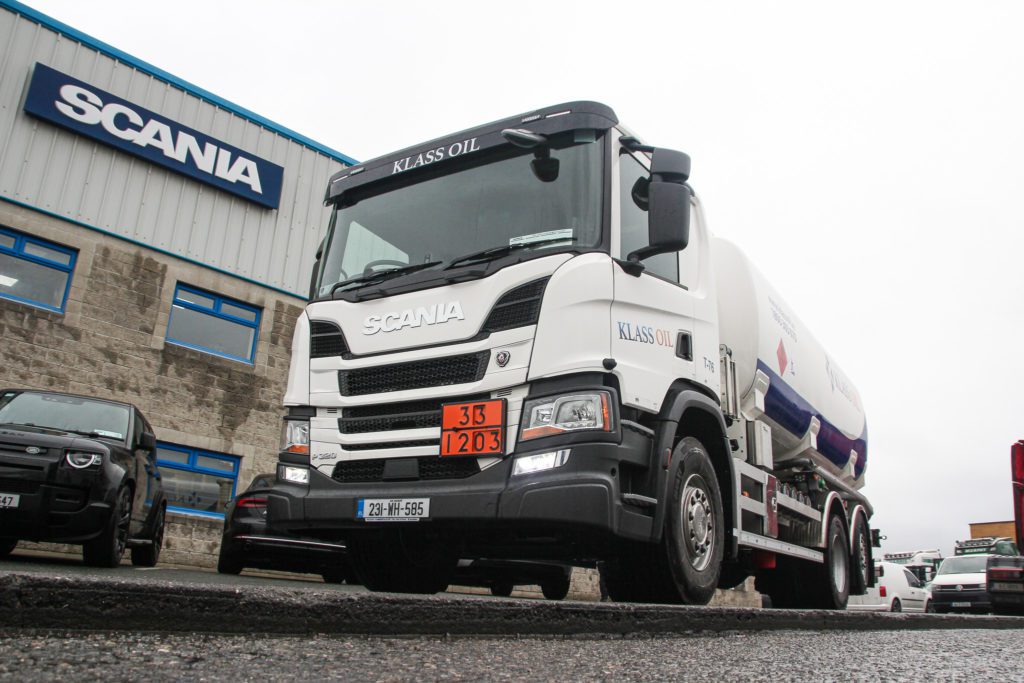 Continual growth
That early growth continues now, as Gabriel explains: "We grew from circa 11m litres to nearly 100m litres in the last 12 months, from 1 depot in Rathnew supplying Wicklow & South Dublin to a current network of 8 depots and distributing across 18 counties. Evolving from a predominantly domestic heating business to a more diverse customer base, we now cater for everything from farmers to large construction companies, or even fishing haulers and cruise ships."
Such rapid growth, achieved through both acquisition and organically, doesn't come without hard work and Gabriel acknowledges the efforts of his 'focussed and hard-working sales team' which has grown rapidly along with the business.
"Our team has grown significantly since the early days in 2014. Adding more senior management, I joined Vincent and Tom on the board as executive director responsible for the entire sales and marketing function, and Killian Kirrane (Vincent's brother) joined as financial director.
"Some of the acquisitions also brought very experienced staff on board like Valerie Cusack, who worked with Flynn Fuels in Mullingar. We also acquired Tommy Dowd Oil in Meath, and Tommy, a former Allstar Meath footballer, plays a hugely important role in our business in Meath."
The team is now over 70 with more than 30 rigid drivers but, in such a rapidly growing business, not all the additions came through acquisitions.
"We needed someone with experience of running a fleet in excess of 30 trucks," Gabriel explains. "Our operations manager John Hughes brought with him many years of experience in the oil industry. And, on the sales side, I am lucky to have a superb commercial sales team in Sinead Burke, Kieran Gavin and David Lott. Quality people are helping Klass to grow and thrive."
Evolving energy needs
In additon to the team growth, the product range has also expanded to meet customers' changing needs. With increasing urgency to find low carbon energy solutions, Gabriel acknowledges the role distributors have in meeting energy needs now while moving to future solutions.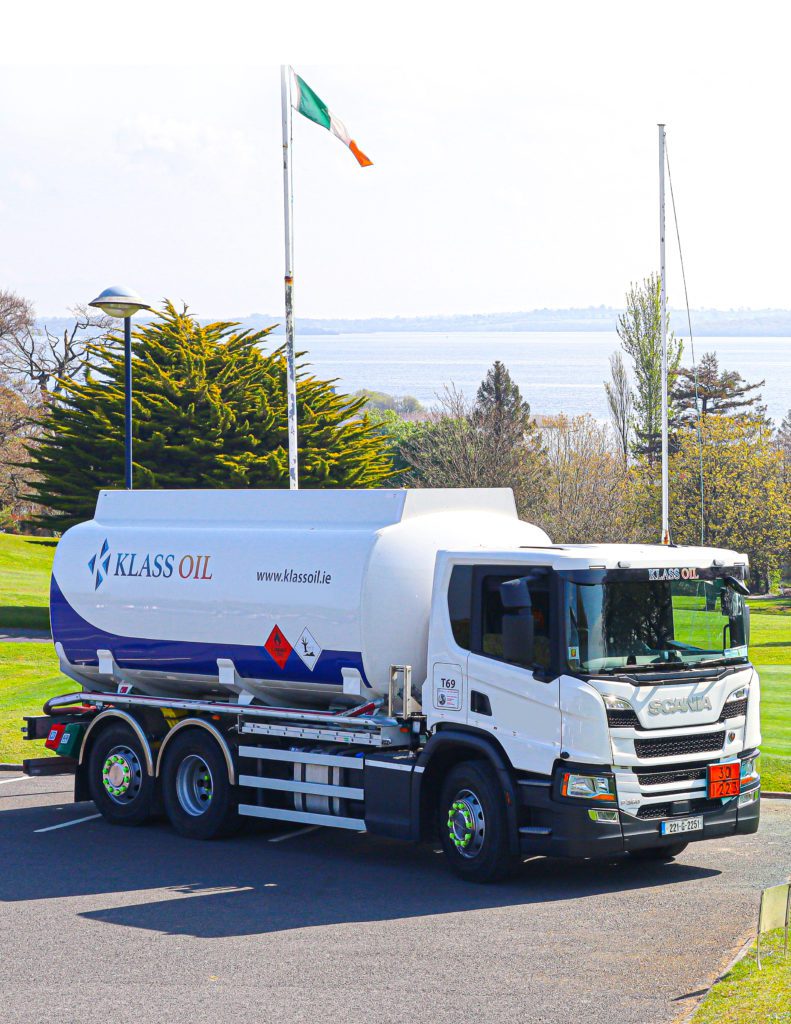 "The distributors in Ireland are a credit to themselves and this is evident in number of people still employed in the industry to this day. The levels of service provided here are such that customers have never had reason to consider other forms of energy for heating until now.
"But the environmental issues can't, and shouldn't, be ignored."
Despite the negative impact on traditional fuel sales of the drive to reduce carbon emissions in the sector, Gabriel is adamant the changes need to be made: "Better insulation and more efficient boilers are certainly playing their part in reducing volumes, but that is delivering value to customers, and we'd expect that to continue. But there are also options out there now like HVO (renewable diesel) which need to be included as part of the plan for the future. In our opinion, the liquid fuel boiler will be present for many years to come in Ireland.
"On the commercial side of the business we are seeing excellent growth as the Irish economy is performing incredibly well."
Managing supply issues
Balancing the increasing demand at a time when there have unexpected events seriously impacting product supply must have been challenging?
"Nobody has been spared disruption in the last few years," Gabriel acknowledges. "In particular, since the invasion of Ukraine. It put serious pressure on our ability to facilitate our customers and that was always something we prided ourselves on.
"There were occasions when we had to restrict customers to less oil than they wanted to order, but we managed to look after everyone and that is something we are particularly proud of. All our customers were very understanding, and we navigated our way through that period together."
With such a deep commitment to their customers, it is no surprise that Klass Oil employed every possible approach to avoid disappointment.
"We do our best to manage customers' expectations and to prioritise the customers who have run out," Gabriel explains. "It's a very hard thing to do, but we definitely feel it's worth it. When there is a bit of a panic, either because of shortages or bad weather, people are very understanding if you contact them and reschedule. As long as you guarantee them that they will still get their fuel!
"By moving their order out a day or two, you can make space for someone who has run out and get their boiler going again."
And, sometimes, this supply juggling comes at a cost to the business. "Sometimes we have to restrict how much fuel we can give a customer and, potentially, have to go back with the balance another day, which isn't ideal logistically. But, again, if you can free up enough fuel to keep another customer working it's worth it. Down time on construction sites or for farmers when the pressure is on will cause huge issues for them."
Gabriel is clearly frustrated by one of the problems customers experience when it can be so easily avoided. "It's the age-old chestnut of customers running out of fuel – it's so unnecessary in this day and age.
"We have a great gauge system that we intend to really push over the coming months. We'll manage your tank levels from our office and never let you run out again!"
Prioritising customer service
With rapid growth, and accompanying increase in customer numbers, it is clearly important that Klass maintains its excellent reputation, especially as many new customers come through word of mouth.
"We have a lot of regular customers, and this is growing every day," says Gabriel. "We do some marketing but, without any doubt, most new customers come to us through word of mouth, if you look after your customers well, then they will usually recommend you to others they know, and new business will always come your way.
"Service is by far the most important thing to us and our customers. Our telesales team do a tremendous job and the majority of our customers continue to contact our offices, because they are guaranteed a friendly voice and a helpful attitude, and we have developed an excellent commercial sales team who have built exceptionally good customer relationships. Last, but certainly not least, I have to mention our drivers – they do a brilliant job on the ground, they care about the customers they deliver to and that counts."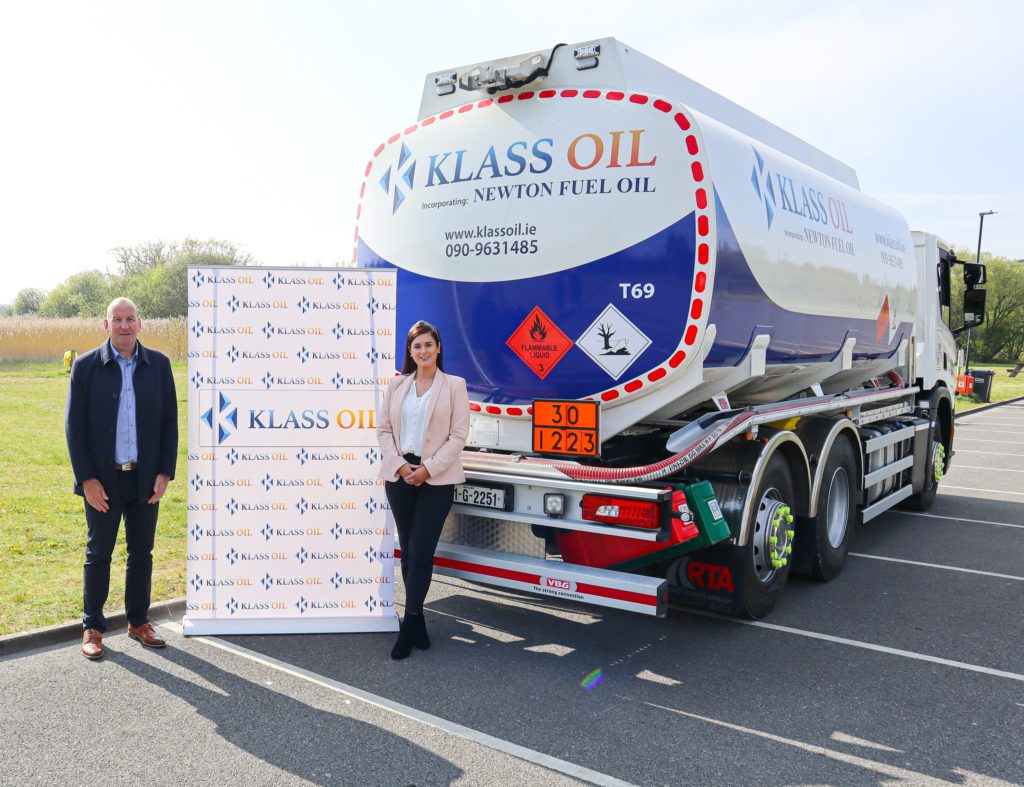 With the growth in online marketplaces and huge focus on energy prices I wonder if customer service values are becoming less important, but Gabriel regards the relationships as more important than ever.
"There is a still a lot of loyalty in the Irish home heating market. Yes, there are lots of options online now and that helps keep things competitive which is good for the customer. But relationships and people are still the corner stone of our business. We have a very user-friendly online platform, but the majority of customers still prefer speaking to a friendly person – people buy from people."
Clearly a people person, Gabriel's enjoyment of the sector, and its challenges, comes through when he speaks. "In oil distribution you get to deal with people from all walks of life which I find really interesting. You could be selling kerosene to anybody really. Or you could be supplying farmers and construction workers with green diesel, organising a fill to a fishing trawler or pricing some HVO for a multinational.
"I thrive in a people and customer environment. There is no better feeling than looking after people and helping them with whatever they require. It is important to remember we enable our customers in everything from heating their homes, to fuelling their tractors, trucks, plant & machinery or boats.
"If you're going to service so many different sectors you really have to be on your toes as every sector has different needs, but that really keeps things interesting. Service levels are king – if a farmer is harvesting or a boat needs to make a tide time, they need us to enable them. Their business is our business. That is the Klass customer ethos."
The differential
"At the end of the day we are nearly all buying our fuel from the same sources, so it's service that differentiates us and we find that customers still put huge emphasis on that.
And returning to his point about the importance of the drivers to the business Gabriel continues: "The driver is still the only person they are going to meet from the industry, so there is a relationship there and we have customers who have been buying off the same driver for decades."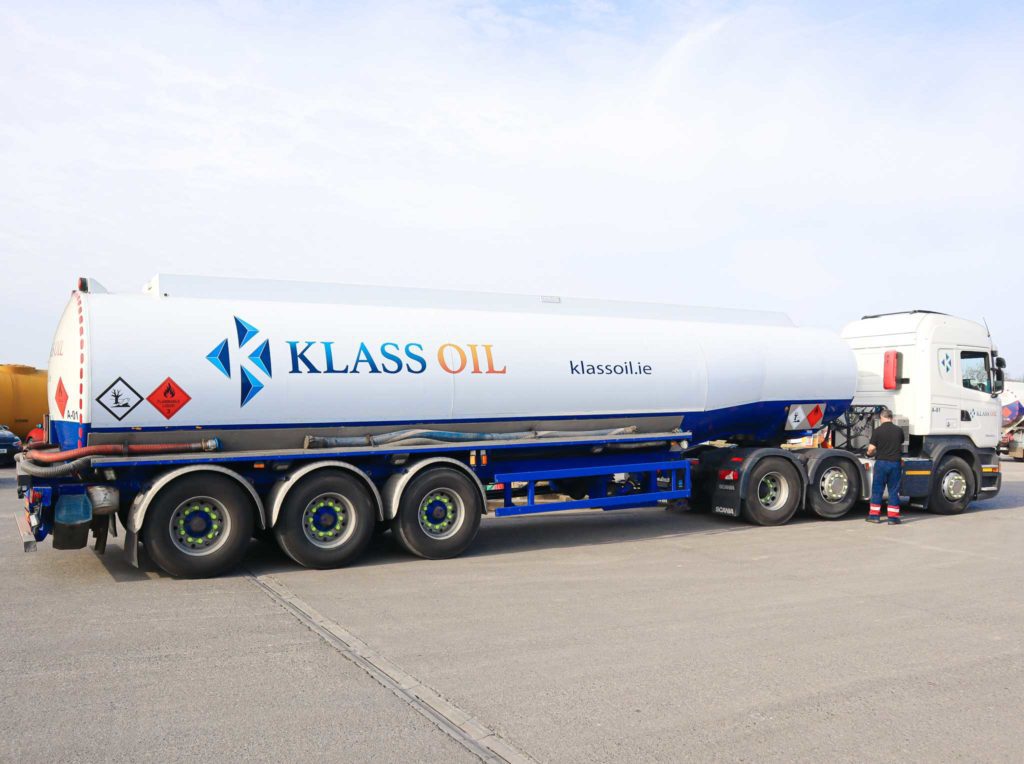 Brexit is another big change in recent years, but Gabriel is happy to report that it has not caused any significant issues for the business. "There have been supply issues since Brexit," he comments. "But they weren't caused by it. We don't do a lot of business with UK companies but even when we have it's been pretty straight forward, thankfully."
Future vision
Whilst Brexit may not have thrown up the problems in the industry that some anticipated, there are other challenges and opportunities facing the sector as Gabriel looks ahead. "There are lots of challenges, ranging from supply to rising costs and, of course, the likely transition of our sector towards renewable product.
"But therein lies an opportunity also. The businesses who successfully evolve and find solutions for their customers will sustain and grow.
"We plan to continue providing liquid fuels for a long time to come, whether it be kerosene and diesel, HVO or maybe, someday, hydrogen.
"We are always looking to do things better, either by growing or by finding new ways to manage and run our business. We are an energy company and distribution business and our vision is that Klass will continue to grow and be a leading brand in the energy sector for years to come."
Klass Oil is clearly a future-thinking energy distributor, and we look forward to seeing how the business has evolved when we next catch up.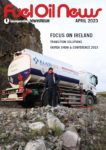 This article originally appeared in the April 2023 issue of Fuel Oil News magazine.
View the magazine