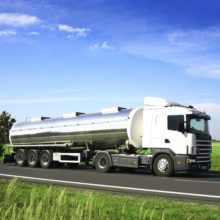 Ricardo-AEA was commissioned by the Low Carbon Vehicle Partnership to conduct a high-profile study to identify the opportunities to overcome barriers to the uptake of low emission technologies and fuels for HGVs. The project was completed to a very tight timescale and the final report, which was presented to Stephen Hammond MP, minister for transport, has received very positive feedback.

According to the recent report, three key areas with the greatest potential to reduce the CO2 emissions of fleets are switching to gas to replace diesel, improving aerodynamic efficiency and supporting the uptake of hybrid and pure electric vehicles.

For both long haul and regional delivery vehicles, the optimum solutions presented were a dual fuel engine, using a combination of biomethane and CNG for vehicles used for regional deliveries, and a combination of biomethane, LNG and CNG for long haul use. The alternative is a dedicated natural gas engine, which would save less CO2 emissions but have a smaller payback period – between 3-6 years for regional vehicles compared to 5-10 years for a dual fuel engine, and 1-3 years for a long haul vehicle, compared to 2-4 years for dual fuel.

After a series of interviews and online responses, key barriers to fleet efficiency were identified as concerns over upfront costs and uncertainty about the payback period, and a lack of trust in the technology provider's fuel economy claims.
Road transport fuel prices tables are available on the DECC website here


www.ricardo-aea.com