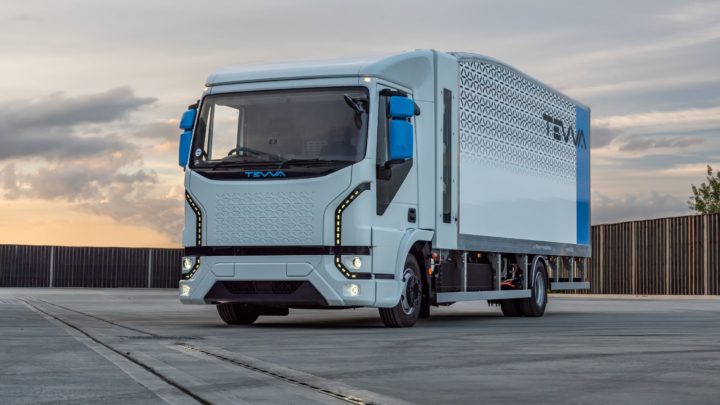 Vans fall under the same rules as car, while the position with buses/coaches has been the subject of a consultation, with a final decision yet to be made, with 2032 having been mooted as a possibility. The number of vehicles in each category currently breaks down as:

Also included under the commercial transport category should be static machinery, off-road vehicles, agriculture, fork-lifts, pick-ups, etc.
Commercial road transport plays a vital role in the lifeblood of the economy, keeping it moving so to speak, and we will now look at the various options for the three vehicle categories above – in preparation for 2040. A key reference source for this is the Innovate UK report, published in late 2021, entitled 'Transport Vision for 2050'.
HGVs:
The two principal options considered in the above report are (1) battery electric and (2) hydrogen, about which it makes the following observations and predictions:
As the drag and weight of a vehicle increases, the number of batteries that are needed also rises. This adds significantly to the cost but also reduces the payload, reducing income.
Hydrogen has a very low level of 'well-to- wheel' fuel efficiency and there needs to be a significant scaling up of green hydrogen production to achieve cost efficiency.
There needs to be significant investment in infrastructure, in the form of HGV-accessible hydrogen refuelling and electric vehicle charge points, which are almost non-existent, before they will become viable for businesses.
Battery electric could well be the best option for smaller (less than 26 tonne) HGVs making multiple drops and travelling fewer miles (maybe with the aid of short duration high power charges whilst unloading). It is difficult today to see this being the right technology for 44-tonne trucks that need to move goods long distances, although increasingly large battery electric are appearing.
Hydrogen could provide quick refuelling and a moderately energy-dense powertrain to support HGVs that need to travel long distances. Timing roll-out of the requisite infrastructure seems achievable, particularly when starting with well-used trunk routes and hub operations. The flexibility of hydrogen and the industry pressure may result in this becoming the preferred, viable choice for heavier vehicles requiring greater torque.
Two thirds of HGVs are expected to be of zero tailpipe emissions by 2040 (vs 15% by 2030), the change accelerating as new technology is proven and businesses see the 'end of the road' for diesel.
The report projects that ultimately there will be a rough 50/50 split between battery electric and hydrogen, albeit with a lower level of certainty around this outcome than others in the exercise.
Briefly looking at other vehicle categories:
LGVs (and vans):
These are vehicles that are subject to a maximum gross weight of 3.5 tonnes, travelling shorter distances than HGVs and with journeys that often involve several drops. As such, and already noted, battery electric is considered to be the most suitable source of propulsion.
The number of battery electric vans has risen sharply over the past couple of years, from 5,256 in 2020 to 18,025 in 2021 and 31,090 in 2022 (to October). This process is expected to continue and accelerate, with Amazon an active and highly visible adopter.
Buses and coaches:
The UK is on target to have Europe's largest electric bus fleet by 2024, projected to rise from just over 1,000 to 2,800. The number of urban electric buses in the UK has been boosted by investment by TfL. At the beginning of 2021, TfL's fleet featured more than 400 buses fully powered by electricity. This included the UK's first full routes serviced entirely by electric double decker buses; around 300 additional zero-emission buses joined the fleet in the course of the past two years, bringing the totals to 3,854 hybrid buses, 785 battery electric buses, and 22 hydrogen fuel cell buses out of a total bus fleet of 8,795 – representing around 53% of the fleet.
Under a £150 mln project, Coventry plans to be the country's first all-electric bus city by 2025, with the arrival of 300 new battery vehicles by then. Currently, these vehicles account for around one quarter of the total bus fleet there.
The Government claims that it is on track to deliver on its pledge (National Bus Strategy) to fund 4,000 zero-emission buses nationwide.
For services in urban areas it is clear that battery electric will be the preferred energy source, while, for long distance journeys, hydrogen will definitely have a role to play. Wrightbus, based in Northern Ireland, is very much in the vanguard for the production of hydrogen-powered buses, which includes the world's first double decker vehicle.
Apart from the energy sources described above, which will be essential to achieving zero emissions, there will also be an interim role for sustainable low carbon liquid fuels to help facilitate the energy transition. Principally, these will be renewable diesel, and to a rather lesser extent, LNG (CNG for shorter journeys), and, maybe, e-fuels. The extent of their adoption/ deployment will be strongly influenced by availability and, in consequence, price.
Lots of challenges ahead and, hopefully, growing recognition of their scale and urgency.
There seems to be an encouraging degree of momentum, particularly in the bus/coach sector.
ROD PROWSE, worked for 30 years across the full spectrum of the downstream oil sector, in both the UK and USA, which has included leadership positions in both retail and wholesale fuels businesses. Rod draws on his extensive knowledge of this global industry to bring us 'Industry Insights'.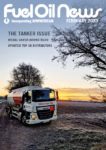 This article originally appeared in the February 2023 issue of Fuel Oil News magazine.
View the magazine