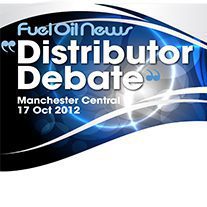 Many questions arose at last month's Fuel Oil News Distributor Debate including how the industry should prepare for a potential kerosene shortage. 
The short answer to that question from both Stephen Rhodes of Mabanaft and Portland's James Spencer was to stock up on kerosene if you have the storage.
"If there's a precipice and we go off it, then the industry is knackered," added James.  "Backwardation is not simple and, at the moment, this means that no commercial operator is going to be able to get huge amounts of kerosene – it's basically commercial suicide."
How do we overcome the problem of consumers drawing unfair comparisons between different energy markets e.g. oil with gas?
'Educating the public is key' responded Mark Askew, chief executive, Federation of Petroleum Suppliers. Mark believes that the problem lies with ignorance and that part of the industry's job is to explain how the market works.
"I think most customers are savvy enough these days to understand some of the basic differences, if they're explained properly."  
Launched recently, a joint FPS/OFTEC Oilsave campaign will explain how the industry works.  It will also demystify some of the information circulating about renewables and costs.
Will the UK follow Europe in moving away from oil?
Stressing the differences between the European and UK market, Mark Askew said the future probably lay in combining oil, which works instantly, with other energy sources. The distributor offering is likely to change, as it has changed in the past from coal and paraffin.
"I don't think any of us have crystal balls.  When the cut off date for oil is I don't know, nobody knows, but I don't think it's quite dead in the water yet," added Mark.
For more questions and answers from the Distributor Debate see the December issue of Fuel Oil News