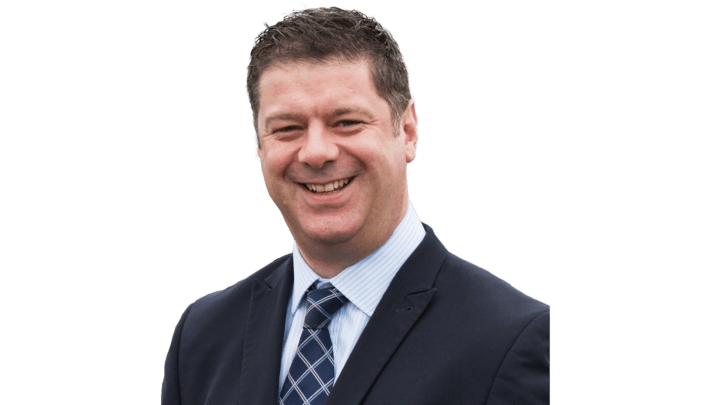 The chemical industry is one of the most important and diverse industries in the world, spanning from chemical manufacturing to distribution and beyond. A large and complex global chemical supply chain – requiring a wide range of skills, job functions and ancillary industries – is in place to effectively maintain and support such a vital industry which underpins economies and societies across the world.
In recent years, several factors, including Brexit, Covid-19, and the shortage of HGV drivers, have acted together to destabilise the chemical supply chain. These issues have been further exacerbated by the conflict in Ukraine.
The impact of these disruptions has been sweeping, with not only the chemical industry but all sectors having to contend with huge price increases in the cost of moving freight, raw material shortages, rapidly rising energy costs, and even the closure of manufacturing plants. In particular, it has highlighted our dependence and reliance on efficient and economic supply chains, and exposed vulnerabilities in both security and supply as a result of globalisation.
Challenging perceptions
While these disruptions have continuously been making headlines, the chemical industry and, in fact, the broader sector, has been plagued by another ongoing threat – skewed public perception. The sector is generally misunderstood, the opportunities it offers are often overlooked, and it is even regarded as an unpopular career choice, meaning that it is increasingly struggling to attract the diverse and inclusive talent pool required to maintain its position as a vital contributor to the UK economy.
Logistics, in particular, is considered an unattractive field. The occupation has generally had a poor perception, including long hours, poor pay, and difficult working conditions and, furthermore, it is often stereotypically seen as only offering driving jobs rather than the actual wide and diverse range of roles available. At the same time, there is an ever-increasing demand for transport yet the number of drivers has been continually falling; primarily due to an ageing workforce that is not being replaced and younger drivers leaving the industry to work elsewhere.
To fill the skills gap, the negative attitudes for the sector must be addressed and changed. To do this, companies must help combat stereotypes by advocating for their organisations and for the industry. Additionally, employee training and development are crucial elements to bridging the gap and companies in the chemical supply chain must commit to prioritising skills development, either by offering vocational training and skills programmes or by supporting opportunities for continuous learning.
One programme launched specifically to engage young people is Generation Logistics, an industry-led campaign aimed at bringing industry together, shifting perceptions, and encouraging the next generation to optimise opportunities in the logistics industry. It is a great example of boosting awareness and engagement and, as an official partner, the CBA is playing a leading role in promoting the programme.
The association has also launched various initiatives aimed at getting the younger generation interested and involved in the chemical industry. In 2019, it introduced the Young Person's Award with the goal of recognising excellence within the chemical supply chain. It also established a Future Council, which is aimed at engaging the younger generation and showcasing the diverse career opportunities within the sector.
Supporting sustainability
The chemical industry has faced criticism on its environmental record for years. However, contrary to belief, it is heavily involved and instrumental in finding solutions to help solve the problems of climate change and invests heavily in health, safety and environmental initiatives with sustainability at the top of the agenda.
For nearly three decades, the CBA has been actively involved with the Responsible Care Programme, a global, voluntary initiative which provides an ethical framework for the safe use and handling of chemical products and seeks to deliver continual improvements in health, safety, security, and environmental performance across the industry. As a member of the CBA, companies are able to become a part of the programme and, since its adoption in 1993, the association's members have delivered significant annual continual improvements across the board.
In its efforts to help the chemical supply chain become more sustainable, the CBA has produced guidance on climate change in partnership with the Chemical Industries Association (CIA) and the Non-Ferrous Alliance (NFA) and, in association with other organisations, developed new waste packaging supplementary guidance within the scope of the European Waste Framework Directive. This includes a structured approach to developing a climate change risk assessment and action plan for chemical, pharmaceutical, and other businesses.
Additionally, several CBA staff members have been certified as being Carbon Literate, and the association is now offering Carbon Literacy training to its members. The certified training, which provides insight to help individuals and companies make informed choices to reduce their carbon impact, and additionally enables members to roll out Carbon Literacy to their own organisations as well as suppliers and customers alike.
Educating and engaging
The CBA represents distributors, manufacturers, traders, warehouse operators, logistics and transport companies, many of whom are the main industry interface providing products and services to thousands of downstream chemical users. With its own in-house experts covering all aspects of the chemical supply chain, it is extremely proactive in helping its members adjust to ongoing changes and disruptions.
To ensure members are educated and informed, the association provides access to a Members Helpdesk, which offers dedicated, one-to-one advice on a wide range of topics, regular briefings and events, a monthly technical e-bulletin, Member Engagement Days, and training workshops – including bespoke training as part of its Compliance on Demand offering. Recently, it also introduced Online Clinics and Best Practice Workshops on a wide variety of subjects.
Another key focus area for the association is proactively supporting and improving the safety performance of all stakeholders in the chemical supply chain. To this end, it provides on-site compliance checks and training across a wide range of regulatory and compliance matters, including COMAH, Spill Response, Control of Substances Hazardous to Health (COSHH), and the Carriage of Dangerous Goods by Road (ADR).
Additionally, the CBA offers Dangerous Goods Safety Adviser (DGSA) services to members, as well as training through its own in- house DGSAs. Besides being part of the Health and Safety Executive's COMAH Strategic Forum, it also has its own dedicated COMAH Safety Leadership Forum, which shares information, experiences and best practice with members.
The association also runs various committees and working groups, which focus on technical, operational, trade, and sustainability matters, as well as a specific Health and Safety Committee. These consist of CBA's own staff, along with representatives from member companies who provide specialist expertise, input and evidence, and which further contributes towards achieving the objectives and the overall strategy of the association.
Additionally, the association plays a vital role in ensuring that policies and legislation is continuously revised, that training and development opportunities are accessible, and that best practices for creating more diverse, equitable, and inclusive environments are in place.
The CBA has been the voice of the UK chemical supply chain industry for almost a century and is a proven and steadfast partner that all companies in the chemical supply chain can rely on for representation, training, guidance and assistance on issues around trade, compliance, regulation, sustainability, and more. It provides expert, hands-on, in-house support to help with current and future challenges and for the good of the sector, it encourages the broader industry to implement initiatives and activities to do the same.
For more information, visit https://www.chemical.org.uk/
Tim Doggett is the CEO of the Chemical Business Association (CBA) – the 'Voice of the UK chemical supply chain' – and has a wealth of experience in supply chain and logistics, having held senior positions in both UK and global companies during a 30-year career.
Now leading the CBA, he has regular engagement throughout government and is an influential member of various key groups as well as working with international bodies and organisations on various matters such as security and regulation, and promoting trade and cooperation.
As an inspirational and persuasive leader, he is a Chartered Fellow of the 'Chartered Institute of Logistics and Transport' and a Fellow of the 'Society of Leadership Fellows' at St George's House, Windsor Castle.
Tim also holds a number of professional qualifications such as 'Dangerous Goods Safety Adviser' (DGSA).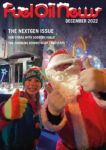 This article originally appeared in the December 2022 issue of Fuel Oil News magazine.
View the magazine