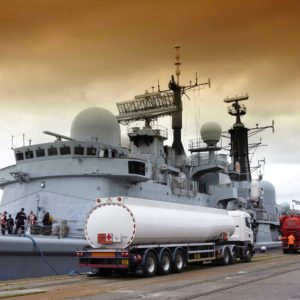 GB Oils has announced it is working together with Scandinavian Bunkering AS, an approved NATO supplier, which has a bunkering contract for Ministry of Defence (MoD) vessels.
The GB Oils' marine team has been supplying gas oil (A2) to the MoD police launches, Excalibur and Endeavour, which acted as patrol and support vessels during the Olympic and Para-Olympic Games.
In addition, the two vessels were supplied with oil during the Queen's Diamond Jubilee, demonstrating GB Oils' ability to meet demand during a very busy time period, when many vessels were requiring oil.
Gary Byers, national sales manager at GB Oils, said: "We are proud to be able to bunker the Ministry of Defence vessels with a reliable supply of fuel when they need it. Over the years, we've built up a wealth of knowledge and expertise in the marine industry, which means we can offer a large range of quality marine fuels and exceptional standards of customer service to meet very specific needs. By collaborating with Scandinavian Bunkering, we have created a strong team and we look forward to building a strong future together."