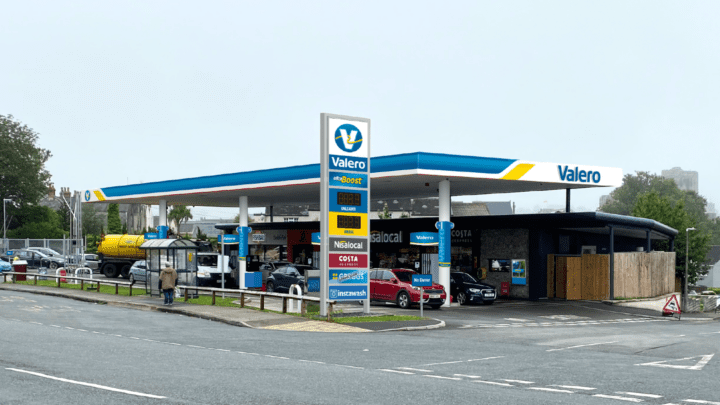 In a UK-first for Valero, three sites currently trading under the Texaco brand will be rebranded to Valero. The new branding will launch on the 26th October 2023 at Ascona's Green Garage, Crossways and Tenby Road service stations, which will be the first forecourts in the UK to showcase Valero's livery.
As part of the rebranding, the three sites will offer Valero's SaveUp loyalty programme, where customers can earn 1p for every litre of fuel purchased. This can then be redeemed in store or swapped for rewards at Marks & Spencer, Argos and John Lewis, as well as many other major UK retailers.
Minimal disruption
Existing Fastfuel customers will be able to continue using their Fastfuel cards at the Valero branded locations.
The transition to the new branding will commence on Monday 9th October 2023. All three sites will remain open as they undergo the changes, with minimal disruptions to regular service expected between Monday 9th and Friday 13th October 2023. There will be a grand opening event on Thursday 26th October at Ascona's Green Garage station to celebrate this exciting moment.
Darren Briggs, Ascona founder and CEO, commented: "Valero provides an industry-leading fuel supply package, and we're delighted to be supporting the team there as they embark on an exciting new phase of their UK strategy.
"The Valero team remains the perfect provider for Ascona as we continue to expand our operations in the UK via both organic and acquisitive growth and focus on building the best-in-class retail roadside destinations for our customers."