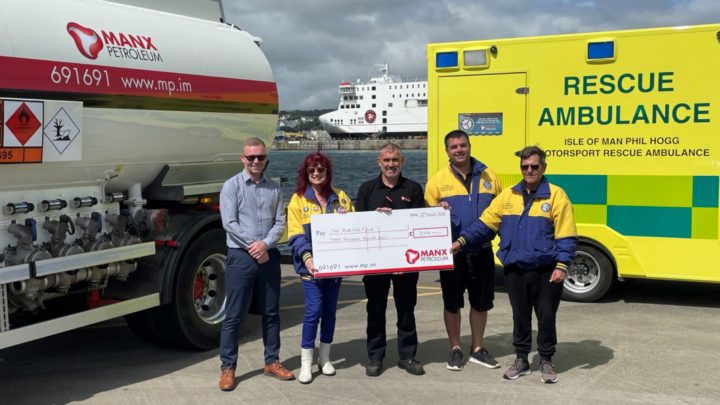 Craggs Energy's Employee of the Quarter is announced
Craggs Energy, the West Yorkshire-based distributor, is delighted to announce its latest Employee of the Quarter winner – Stefan Williams!
Consistently going above and beyond
David Damary-Thompson, general manager at Craggs Energy said: "We are so pleased to present the Craggs Energy Employee of the Quarter Award to someone who consistently goes above and beyond to help his colleagues and the business meet growing demand.
"Travelling to our sister company in Devon to help with vital deliveries and even coming in on his rest days to ensure our customers get their fuel delivered on time. This can be none other than Stefan Williams! Congratulations and thank you for all hard work."
Congratulations to Stefan from all of us at Fuel Oil News!
MechTronic Ltd – Emma completes the Great North Run
Emma Allinson, marketing coordinator at MechTronic Ltd, the Leeds-based metering and gauging fuel delivery system experts, successfully completed the Great North Run to raise money for Blood Bikes.
Emma said: "I absolutely smashed my target and raised £525 for the Blood Bikes – I am so grateful to everyone that sponsored me for such a worthy cause!
"People have asked if I would do it again…I have to say the GNR was brutal, I stood for 90 minutes in 24 degrees heat before I even crossed the start line, Mo Farah had finished before I'd even set off, there were so many hills and I had hamstring pain, and 800m before the finish line, a monsoon hit and we had to walk four miles back to our friend's house (with three young boys all complaining they were cold and that their legs were hurting!) as South Shields was flooded.
"But YES, I would, I met two fantastic girls and we ran together and got each other round. We saw Bill, the 102-year-old gentleman who was doing it, and so many people running in some awesome (and heavy!) costumes – one man was carrying a washing machine on his back! And so many people running in memory of someone or for a charity that meant the world to them.
"Yes, I would absolutely put myself through that torture again, although I am in no rush to do it anytime soon!"
What a race! Congratulations Emma!
Centre Tank Services is enjoying quadruple celebrations
Centre Tank Services Ltd is a leading trade distributor of fuel dispensing, storage tank, AdBlue™ and lubrication equipment. This month, CTS is celebrating four times over as team members Claire, Charlotte, Rebecca, and Lauren all celebrate work anniversaries at CTS!
Managing director, Matthew Terry, was keen to offer his thanks and appreciation to all four colleagues:
• "Claire's efficient and fantastic customer services skills have been ever present for CTS over the last 17 years. Her customer interactions and product knowledge make her the preferred contact for a select few of both historical and current customers. Claire is well recognised within the CTS customer base. Well done Claire on this service achievement!"
• "Charlotte originally joined CTS 6 years ago in sales admin. She progressed into an account manager role, where she has built up some great solid relationships with key customers. To show evidence of Charlotte's progression and importance to CTS, she now holds the sales team leader title alongside her account manager role. Great job Charlotte!"
• "Rebecca joined CTS 4 years ago in sales admin. She has been involved in training support for new starters in sales admin and is currently part of the customer service team who offer first line support to CTS's valued customer base. Thanks for your support, Rebecca."
• "Lauren joined the marketing department 9 years ago. With her eye for design and her computer-based graphics expertise, it allowed CTS to start taking parts of its outsourced design in house. Lauren now gives flexibility in design offerings to the varied customer bases across the CTS Group, which can be provided in a timely manner. Congratulations Lauren."
If you have any colleagues celebrating a work anniversary that you'd like to share, then please do get in touch: claudia@andpublishing.co.uk
New Era Fuels enjoying summertime fun
New Era Fuels, the Essex-based fuel distributor, had a wonderful time celebrating at a summer party held at Chelmsford Racecourse.
Amber Geggus, project director at New Era, said: "New Era Fuels' summer party at Chelmsford Racecourse was an absolute blast!
This unforgettable day featured a delightful blend of thrilling races, sumptuous cuisine, live entertainment, and valuable networking opportunities, making it a day to remember for all who had the pleasure of attending!"
LCM Environmental team survive Tough Mudder
LCM Environmental Services Ltd, the Lancashire-based, fuel, energy, and infrastructure specialist, is delighted to announce that the team successfully completed the Tough Mudder challenge in support of the SSAFA – the Armed Forces Charity.
Richard Wallace, LCM's CEO, said: "I am very happy with our team's incredible accomplishment in completing the 5K Tough Mudder challenge.
"Their dedication, teamwork, and unfaltering spirit not only represent our company's culture and values, but also demonstrates the impact we can achieve when we come together with a shared goal.
"Moreover, I'm grateful for the overwhelming support we've received in surpassing our fundraising target for the SSAFA Charity."
There for each other
Kremena Bozhilova, LCM's brand manager, added: "Challenging as it was, completing the 5K Tough Mudder challenge pulled us closer as a team and showed that we're there for each other when it matters.
"At the end of the day, business is business; it's the company culture and the people you spend your days with that make or break your resolve to push forward and achieve your goals.
"Our whole team has demonstrated time and time again that we have each other's backs, in and out of office hours. I'm happy we got the chance to raise funds for a worthy cause and surpass our targets – we're beyond grateful for everyone's support and generosity!"
Congratulations to LCM!
Manx Petroleum is proud to support vital local charity
Isle of Man-based fuel distributor, Manx Petroleum, is proud to announce that it has recently donated to a local charity – the Rob Vine Fund.
David Carridge, Manx Petroleum, said: "During July, Manx Petroleum made a donation of £3,000 to a local charity, the Rob Vine Fund, which provides the best possible medical rescue care, equipment and training during Isle of Man motorsport events, including the TT Races.
"During May and June (the months during which the TT Races fortnight takes place) Manx Petroleum committed to making a cash donation for each and every litre of Super Unleaded sold from its chain of branded forecourts over the period.
"This is the second year that Manx Petroleum has supported the Rob Vine Fund and we look forward to supporting the charity going forward."
Your NRG supporting Age UK
Your NRG recently donated its preloved office furniture and equipment to charity. The donation will be distributed to Age UK shops across the Northeast to help raise money to support older people in need.
Chris Hall, project manager at Your NRG, said: "We are delighted to support Age UK and the great work that they do, as the UK's leading charity for older people. Our donation is not only giving life to our preloved office furniture, but it is also helping to enrich the lives of the older people in the communities that we live in and serve.
"We are delighted, as part of our commitment to give back to the local community, that our donation will contribute towards Age UK shops raising funds, to keep their services and support for older people going."
We know that many of our distributor businesses contribute to charities. We would love to hear about the charities you are supporting. Please contact claudia@andpublishing.co.uk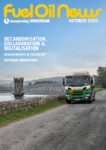 This article originally appeared in the October 2023 issue of Fuel Oil News magazine.
View the magazine