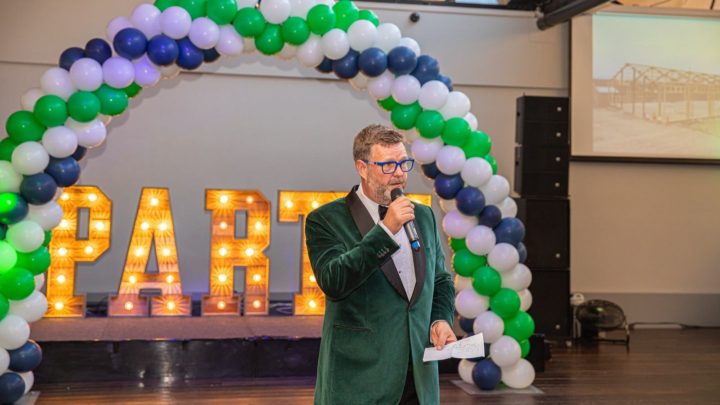 Chris Bingham, CEO, talks Claudia Weeks, content editor, through the seven different businesses he has been involved in instigating during the company's 12 years of service to the energy sector culminating in the current day set up of a broad portfolio of energy-related businesses geared to a low carbon energy future.
Talk us through the beginnings of Craggs and how you came to be involved
Having sold a software business in late 2010, we were looking for new areas in which to invest and develop businesses. Having purchased a derelict hillside farm to convert into a rural business park, we decided to launch three new businesses, Craggs Serviced Offices, Craggs Personal Storage and Craggs Energy. All three were focused on providing services to the rural and farming communities.
Tell us about the growth of the company from those early days
The ambition for fuel was very limited. Three vehicles (a 4-wheel tanker, a baby tanker and a Landrover), two drivers (both still with us) and three staff in the office. From memory, we shipped 600,000 litres in the first year and lost a ton of money. I do remember thinking how much easier it was to run a profitable software business. We now have around 200 staff in the various businesses, and I think, across them all, a budget this year of around £200m – somewhat beyond my ambition in 2011.
What's the first example of the company diversifying?
Around 6 months after we launched, we were asked by a company called Clovemead Fuel Services if we could partner with them to transfer, and clean, fuel across the UK for one of their largest corporate clients. We built a fuel recycling plant to support the project and spun off Craggs Environmental within a year or so. Several acquisitions later (including Clovemead), LCM Environmental is a major business in the fuel infrastructure sector.
Do you see the energy transition as a threat or an opportunity and did you always feel this way?
By the time we entered the fuel industry in 2011, it was clear that the direction of travel was to move away from fossil fuels – the only question was when and how on earth could we manage it. This challenge was really what attracted me to the industry in the first place as my background was in fast moving technology and I could see the scale of the opportunity for change.
What do you think it is about you that makes you so ready to take the business on this journey?
I'm not very good at running businesses; I have an outstanding senior team who do that for me, but I do seem to have a knack for figuring out what opportunities are likely to come along in the future and what we need to do to build a business model that might win. This means that, in a very slow-moving industry, I would be very little value to anyone but, in a fast moving, complex and risky environment, I am much happier!
Tell us about the different businesses that have been launched over the last 12 years and how they came about?
Craggs Business Park was the foundation, a derelict ex-battery chicken farm we bought in April 2011. We then launched Craggs Energy in the July, which extended to our second depot in Padiham, near Burnley, in August 2012. We launched Craggs Environmental in 2013 and, during that year, Craggs Fuel Cards and finally Antha, which was our software-based broker fuel sales and marketing business.
Are they all still current businesses?
Craggs Business Park is now a decent sized commercial property development business, with a number of local sites and more in the pipeline, Craggs Energy acquired Moorland Fuels post Covid and, having merged the two businesses together, we undertook an Employee Ownership Trust which means the long-term benefit is to the staff who run the business.
LCM Environmental is now a fast-growing, stand-alone business headed by Rich Wallace and his team and, finally, the Antha and Fuel Cards businesses were merged some time ago to form the foundation of Greenarc Ltd, which works to ease the world's transition to clean energy.
Any mistakes along the way?
Too many to remember, and some I would rather forget. I always hold up 2016 as the biggest mistake when I took my eye off the ball and we lost a ton of money; all of it was my lack of focus on the business's basics. I borrowed heavily (again) and risked everything (again) but decided to step back from the day-to-day running of the business and bring in some very highly skilled (and highly paid) senior managers to help me deliver the next phase of the business.
Rich Wallace (LCM), Matthew Crockett (Craggs / Greenarc) and Jason Sharp (CFO) now run the various energy businesses and are significant shareholders, and my ever-suffering wife Heidi, runs the property business. I try to keep out of the way and focus on what we do next!
Where have the ideas come from over the years to expand / diversify the group?
I think, at heart, I'm really a bit of a day dreamer. I seem to spend quite a bit of time just running through scenarios and ideas and how they might play out. I also have a very low attention span and constantly want to look for new ways to do things. I know this infuriates those around me who have to deliver some of the plans I come up with.
Have you found the staff happy to come on the journey with you or has there been reluctance to embrace change?
I think in the early days it shocked some of the team who had worked in the fuel industry before joining us. I would come in with a brand-new idea and eyes would roll. I also came to understand that asking a small team to change tack several times per month was not compatible to building a solid business so, over time, I held back ideas until I thought we were ready to implement.
With the scale and breadth of the operations now, I have people around me to run projects in a way that does not create confusion within the business, they also say no to me, which is something that didn't happen enough in the early years and is a huge step forward for us all!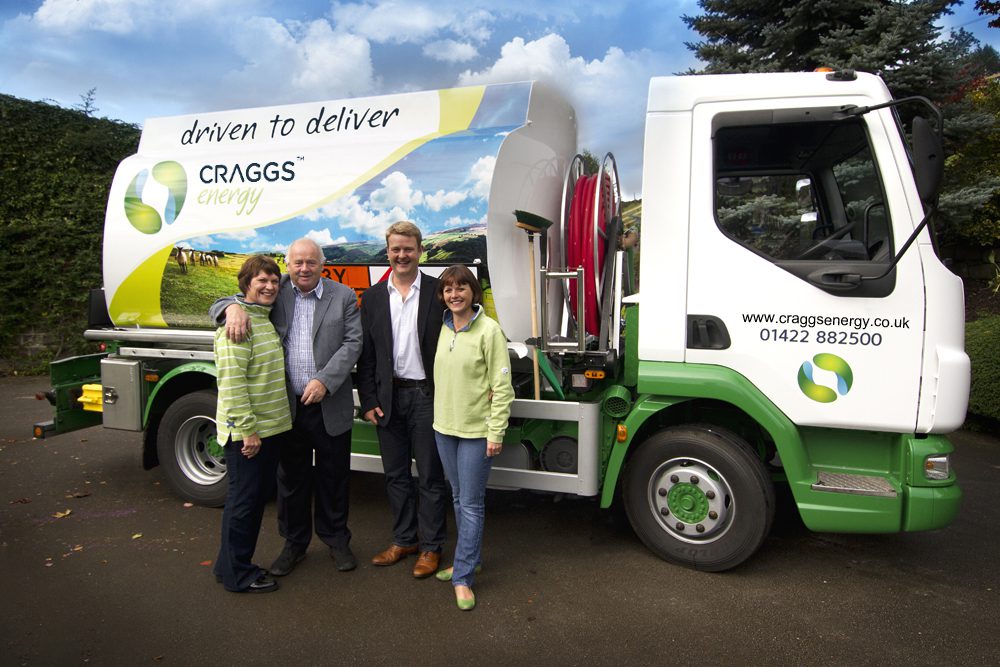 Talk us through the employee ownership trust scheme and if there are plans to expand to other parts of the business.
I'm very proud of the EOT. It was suggested by one of our Corporate Finance advisors when we were looking at the longer-term strategy for the whole group. I suppose it is a bit like a management buyout, but involves all staff, not just the senior team.
The funding comes from the business itself, hence none of the staff need to borrow any money. I don't think I did a great job of explaining it when we launched the scheme 18 months ago, although Jo Ritzema from WCF, a company that is also employee-owned, assured me this was quite usual.
After a year, we tried again, and I hope we did a better job. Part of the issue is that some of the staff could not figure out why the shareholders would agree to sell the business, using the profits from the business. In reality, this is how all businesses are sold, it's just that the seller generally gets the money up front, hence our only risk was that it will take some years to pay the old shareholders. I think this is now understood by most, if not all.
The whole team now get annual EOT tax free bonuses, which is a taste of what is to come and, once the shareholders are fully paid out, the EOT profit share will be a very significant annual bonus for all the staff. I have definitely seen a shift in culture as the whole team now recognise the business belongs to them and each and every member of the team is accountable to each other for its long-term success.
For the other businesses, we opted for share options as a better way to share the long-term success of the business with the staff. This has been equally well received and means that, across the group, we have staff invested in the long-term interests of the businesses they work in.
How long do you feel it would be feasible to go on distributing fossil fuel products without any diversification at all?
In the discussions with my peers in the distribution industry, I can't think of one who is not accepting of the change that is happening. I think the debate is how quickly and how we evolve to make the most of the upsides of the changes, rather than focus on the downside of what will be lost.
I think the work by Ken Cronin at UKIFDA to shift the political debate around Future Fuels has been a game changer. Three years ago, I thought the future for fuel distribution looked very grim as we had no voice and no strategy to be part of the solution for decarbonisation. Now we have a credible voice and answers to many of the questions that government needs to tackle as we move away from fossil fuels.
If we can continue to be part of the solution, then I think the long-term future for liquid fuels is very strong, be that HVO, hydrogen, or any number of synthetic fuels that will come to market in the coming years.
There are several UKIFDA members who have been very active in supporting Ken's vision for future fuels, and I think we need far more to engage to ensure the health of the industry beyond the next 10 years.
Where do you see the next opportunity for Craggs?
We are always looking at ways to develop the business. HVO has been an area we have invested in heavily and I think this will continue. I also see that the industry, as a whole, has shifted to become much more partnership focused and less insular, and I see working with other fuel businesses to deliver services for large customers as a major opportunity.
What are the key things you have learned about the energy distribution sector along your journey with Craggs?
I think the industry does a remarkable job to deliver high levels of service to its customers, which is more impressive when you realise how many factors seem to be working to make this more difficult. Ever changing prices, credit issues, wars, covid, regulations and, of course, the weather – despite all of this, I think we should be very proud of what we do.
On a personal level, having come from a very corporate IT software and sales background, I have enjoyed working with many of the big characters in the industry and a night out with the owners of many of these businesses is never boring.
Is there anything you would change if you could go back?
No, never look back, only forward.
What are the biggest challenges facing the industry?
They are all tied up with the transition from fossil fuels. Not only how do we manage the change, but how do we encourage the next bright young minds into this industry to make sure it has the people and skills to thrive over the next decade?
And what are the opportunities?
The same transition – if we can get it right, the changes to new fuels will open all kinds of opportunities for the businesses that are willing and able to invest in the future and adapt to whatever the world throws at us. We all know that standing still is not an option.
What will success look like for you over the next 5 years?
I have made no secret that I am looking to step (even further) away from my various business interests over the next 5 years, as Heidi and I have spent more than 20 years building businesses and risking the house (more than once!). So, now, moving to the next phase is very much my focus.
This next 5 years is all about ensuring that the various businesses can grow and thrive once I am no longer there.
What's the best bit of advice you were ever given?
I was part of a business peer group called Vistage for many years and the way I have approached business over the past 15 years has been deeply influenced by what I learned from the other business owners in my group (one of whom is also a major figure in the industry and a good friend).
The single most important lesson was that, as an owner, if you want to really grow your business, you must be on it, and not in it. I can't think of anything more profound that has impacted me.
We look forward to seeing the next 5 years unfold for Chris and the Craggs Energy Group and to find out what they hold.
With their ambition, determination and forward-thinking drive, the future looks to be very bright indeed.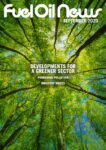 This article originally appeared in the September 2023 issue of Fuel Oil News magazine.
View the magazine