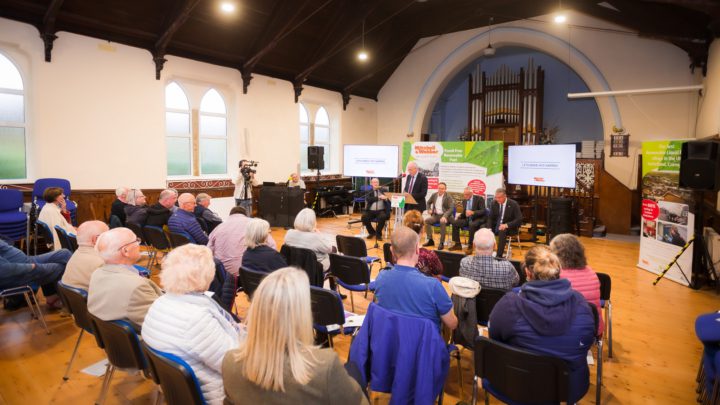 Hydrotreated Vegetable Oil (HVO) has been the subject of extensive trials pioneered by Mitchell & Webber with the support of industry bodies OFTEC and UKIFDA. Mitchell & Webber were the first company in the UK to convert an oil-fired boiler to trial HVO in Scorrier in 2020.
Since then, the Mitchell & Webber team have been converting oil-fired appliances across Cornwall to test the fuel's effectiveness and gather data, particularly in the village of Kehelland, which supports Europe's largest HVO trial. 
A celebration of progress
Earlier in October, villagers and representatives of the businesses involved gathered to reflect on their work and its successes, as this landmark trial continues to influence the government to support the inclusion of a renewable heating fuel within its broader energy strategy.
Over 50 appliances across domestic, commercial and other properties have now been converted to HVO – including at a school and Kehelland's local church. Each household using the HVO sustainable fuel is now saving around 5 metric tonnes of carbon a year – the equivalent of taking a petrol or diesel car off the road for a year.
John Weedon, Director of Mitchell & Webber, explains, "The owners of rural buildings faced particular challenges as they look to decarbonise their heating. This landmark trial and associated efforts have been instrumental in influencing government strategy in their favour."
Mitchell & Webber's trials have shown that the average cost of a heat pump installation for the homes in Kehelland would be almost £24,000 – and with wages in Cornwall 23% lower than the national average, these costs are likely to bite even harder.
Robert Weedon, Managing Director of Mitchell & Webber, added, "It was clear from our customers that however much they might want to move to a more planet-friendly and renewable heating system, the costs of replacing their current boilers under the current legislation was simply prohibitive."
"This trial has proven that there are sustainable and affordable options available and our work here at Kehelland has led to updates in policy that will have wide-reaching positive effects for rural communities across the whole of the UK. This has been a transformational trial."
A celebration for the whole of the UK
Speaking at the event, George Eustice MP, former Environment Secretary and representative for the Camborne and Redruth constituency commented "This remarkable trial is testimony to the community spirit in the village of Kehelland, and the residents' commitment to the environment."
Mr Eustice has already helped inspire and support amendments already actioned by the government to the Energy Bill, which focus on helping to achieve an eventual introduction of a renewable heating fuel. "It was an absolute pleasure to reflect with the residents on all we have achieved over the last few years."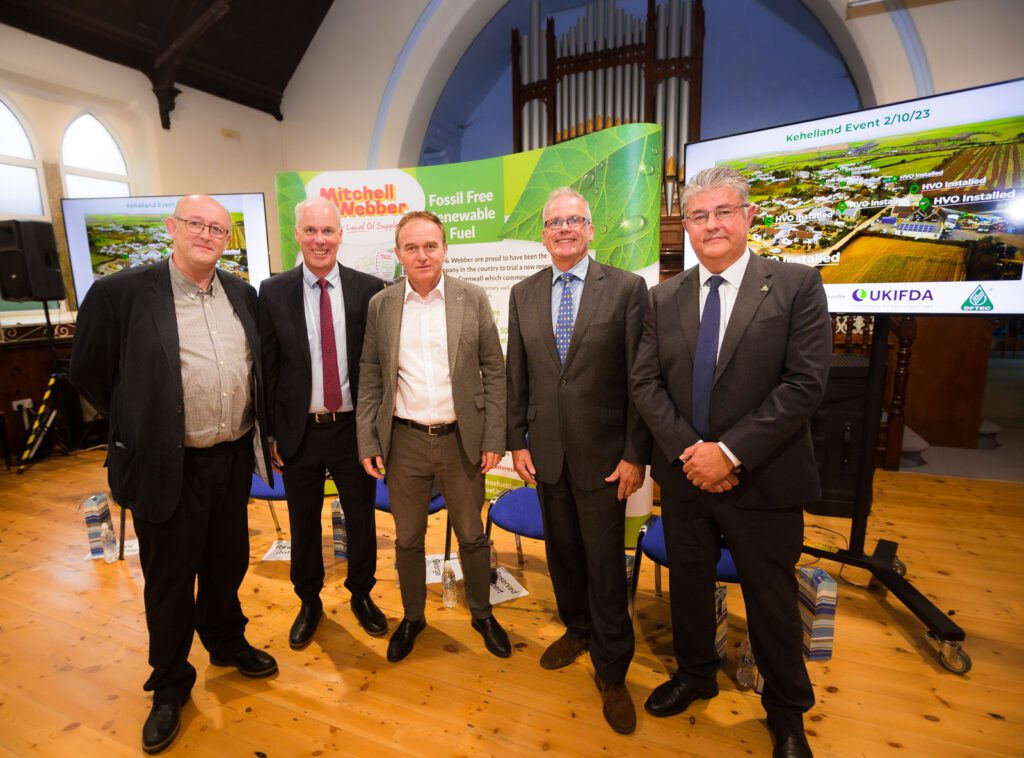 The inspiring event proudly hosted by Mitchell & Webber was also attended by Paul Rose, CEO of industry body OFTEC and CEO of UKIFDA Ken Cronin, who added "Today's celebration may well be taking place in Cornwall, but it is a significant moment for the whole of the UK, setting a precedent globally as we strive toward decarbonisation.
"This huge achievement is a testimony to a united village's shared endeavours and their determination to lead the way in a truly sustainable manner."
Following the successful gathering John commented: "The event was really good. It was a lovely way to thank the residents and for us all to go through events over the last 3 years."